Yes, the title of this post sounds like an impossible feat, no pun intended. If you are on your feet a lot, whether at work or dancing at a wedding, you should have comfortable shoes.
It's not always easy to find shoes that are both comfortable and stylish.
Finding Comfortable Shoes
I am so much pickier today on what I put on my feet. I know my days are numbered for wearing high heels. It's just a fact as we get older that our feet change. Fortunately, comfortable shoes do exist.
Here are my tips to help you find them on-line.
Buying Shoes On-Line
One of the reasons I like shopping online is I wear a popular size. More often than not, when I select a shoe in a department store, I am told they are out of my 7 1/2 size. Now I buy my shoes on-line, and it is so much easier to find what I want. If they are out of my size, I can request to be notified when it's back in stock.
One of my favorite ways to buy shoes on-line is through Zappos. If you've never shopped for shoes through them, it's free shipping both on deliveries and returns.
One time I ordered four pairs of boots at the same time. I would try them on and return them. I have always had a hard time finding boots to fit my calf comfortably.  This scenerio happened over and over again over the course of two weeks. On about the fifth delivery, the UPS man said, "Are we ever going to find boots that fit Miss Elaine?" Yes, we did!
Selective Search Terms
As with many on-line retailers, you can search by size, color, heel height, style, brand, etc. One of the best features on Zappos is you can actually select the category "Comfort".
I was recently on a mission to find comfortable pumps in black and tan. I selected six pairs, and they arrived in two days with free shipping.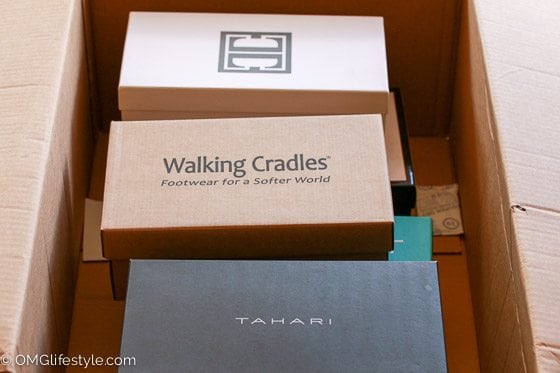 I was pleasantly surprised when my box arrived. Five out of the six pairs were comfortable. Two brands though took comfort to a new level!
Look at the Shoe at Every Angle
Zappos does a great job of photographing their shoes. You can look at them from every angle. For comfort, I like to know if the shoe has adequate cushion.
Zappos has recently added videos for some of their shoes, showing the features of the shoe.
Read the Reviews
I try to read reviews before selecting shoes. If everyone says the shoe runs small and to buy a half size larger, I will follow suit. If I need the shoe right away, I will even buy my regular size and the suggested size by the reviewers so I can decide when I get them. Remember, returns are free shipping.
Zappos also shares a Fit Survey. It sums up how their reviewers rated the shoes. Here's an example:
55% Felt true to size
90% Felt true to width
56% Moderate arch support
Comfort Brands
Zappos has several dozen brands listed under their "Comfort" category. I have some favorite brands; however, I have been introduced to some new brands thru Zappos I've not seen in stores. Here are two brands for you to consider.
Walking Cradles
For me, part of finding a comfortable shoe is in the padding. These Walking Cradles fit the bill. They were immediately comfortable.
Rockport Shoes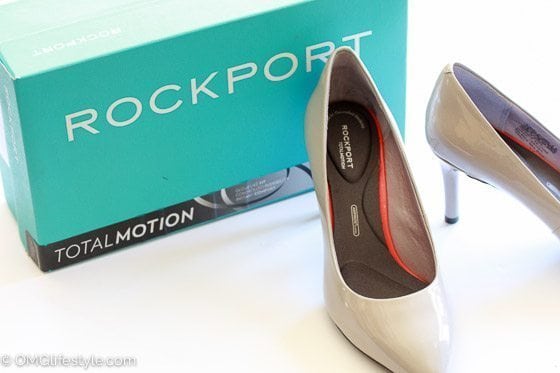 I have always thought of the Rockport brand as a "walking shoe," not a fashionable pump. Well, they combined the two into one. The padding in this shoe is amazing. Unfortunately, the wrong color was shipped. The good thing was it was extremely easy to exchange. Within two days I had the correct color and could wear them with no break in period! I was even able to wear them sans the foot liner.
Other On-Line Shoe Sites
I also like to shop for shoes at Nordstrom and Shop Style.  Nordstrom's has a "comfort" category.  Although Shop Style doesn't have a comfort category, they do have a wide selection of brands.  If you have some favorite brands, you can select them and search for shoes that way.  Some of my other favorite comfort brands are Børn, Clarks, Paul Green, Cole Haan, Söfft and AGL.  
How about you?  Where do you find comfortable shoes on-line?  What comfort brands have you found that are both stylish and comfortable?  Please share in the comments below.
Thanks for stopping by!