Warmer days are here and with that comes vacationing by the beach, riding in convertibles or even just putting your car window down to feel the fresh air. After a long winter, that sounds wonderful, however, wind and humidity can play havoc with your hair and rid you of any style that you started the day with.
Over the last several years, scarves worn around the neck have become a huge fashion statement. If you haven't already done so, join the chic trend for head scarves this summer. Instead of the bulkier neck scarves, think lighter, silkier and colorful.
Tie them around your head for a pulled together, stylish look. Whether your hair is long or short, you can find a way to style a scarf to get you through the challenging elements.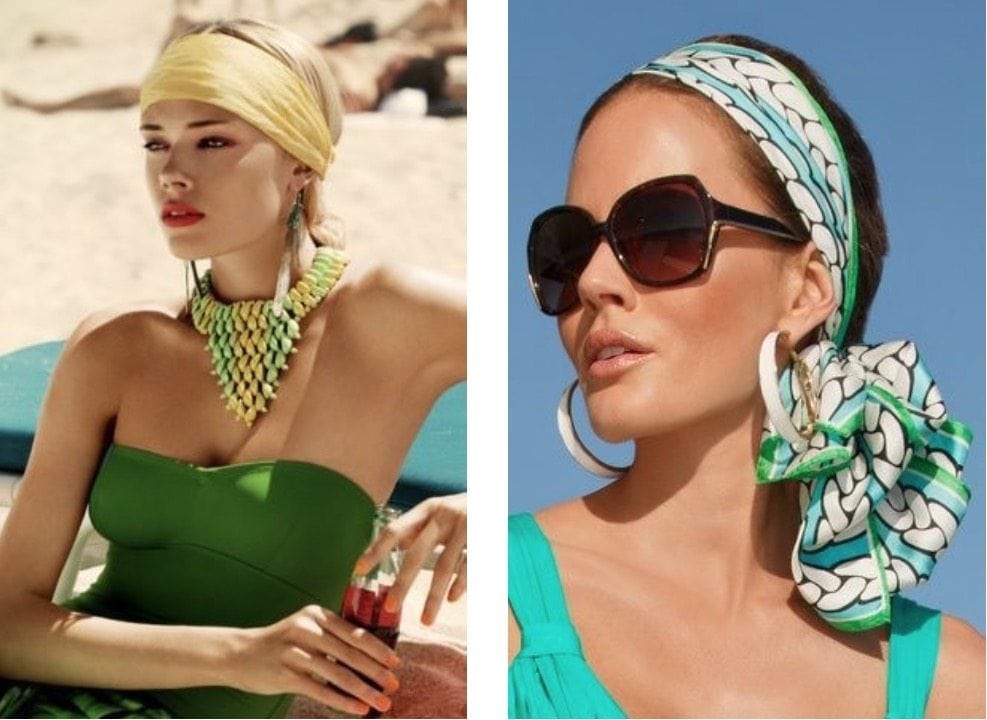 For me, a scarf is so much more elegant and fashionable than a baseball cap. Start a collection of scarves that you can use for the beach or boating.
If you are lucky enough to enjoy riding in a convertible, keep a scarf in the glove compartment box. My husband used to have a convertible, and I kept a leopard scarf in the car. To me, animal print is neutral and goes with everything!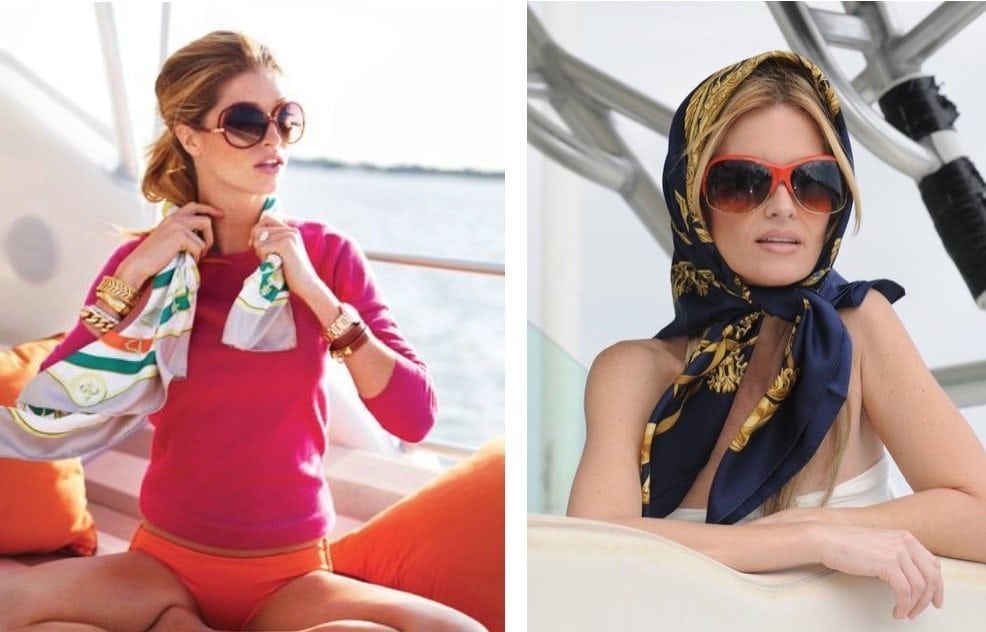 Just like jewelry, scarves can turn a simple outfit into a stylish one. If you are on vacation and out touring, a scarf can get you through the day until you shower and dress for the evening.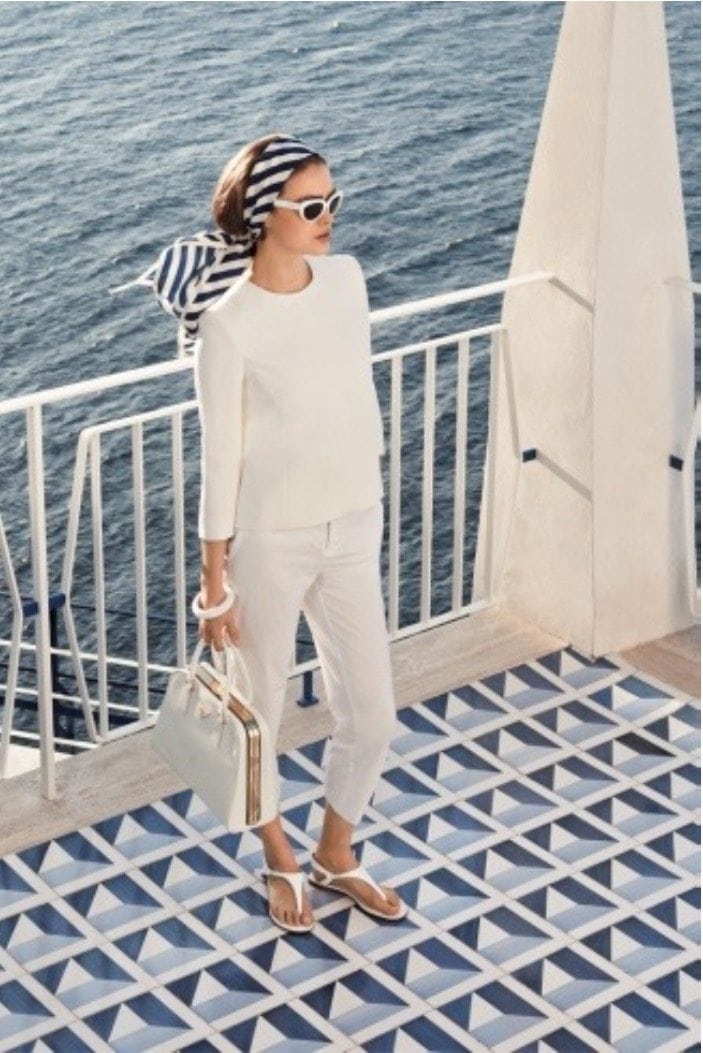 This collection of gorgeous photos will inspire you to take up the scarf fashion trend this summer whether just heading out for coffee on a Saturday morning, or heading to the beach or the pool for a day in the sun.