Lesley Wolman is an actress, a singer, a songwriter and a blogger. She's a woman who has a zest for life and like many of us, it took her a while to settle into her groove. Her mother was an opera singer, her father a cardiologist, and Lesley inherited the best of both parents. Growing up in Winnipeg, Canada, Lesley wanted to be a doctor, but she also wanted to sing and perform.
She spent years with one foot in medicine and the other in music.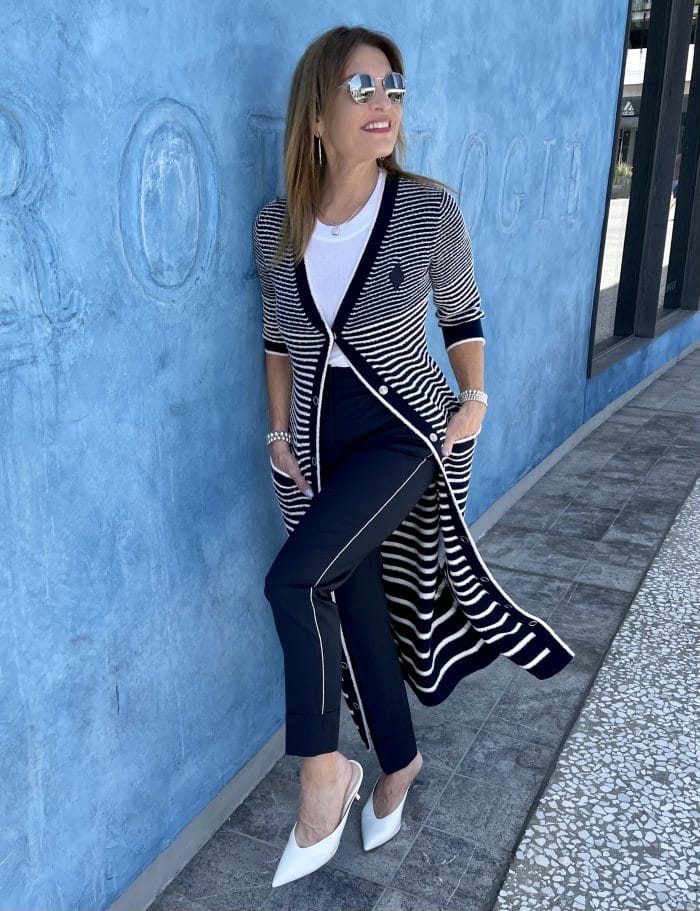 "I left college and studied voice with a teacher in Boston, and I had my own band, but I was in the United States on a visitor's visa, so I needed to return to Canada. My father said he would help me financially, but I had to go back to college and get a degree."
When she went back to school, she realized she had enough credits to go into nursing. Lesley became a psychiatric nurse for six years, on the night shift, because it gave her the flexibility to pursue her love of performing. During the day she went on auditions, and when she landed a show that went to Broadway, she moved to New York City and got her green card.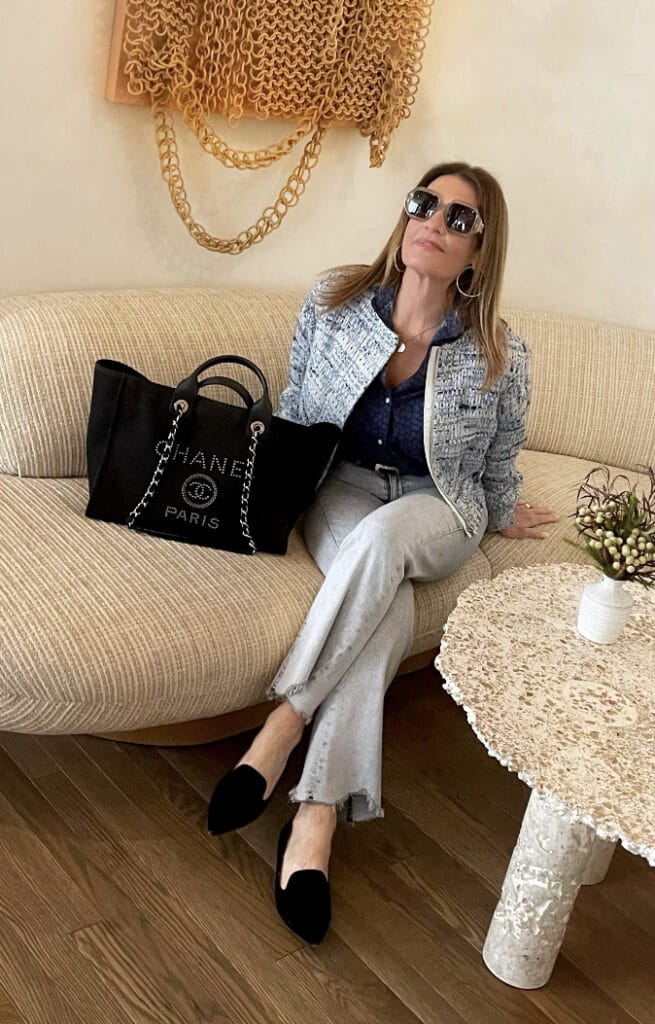 "I worked at Lenox Hill Hospital and then as the charge nurse at a private hospital for chemical dependency. I knew nothing about drugs and alcohol, but boy did I learn. In a weird way, it fed me as an artist, and I did a couple of stints on some soap operas."
Lesley and her husband, Jeff, an accountant and a lawyer who is a business manager for Hollywood stars like Halle Berry, live in Los Angeles and have two children. This month Lesley Wolman will be 62, and she's going into the studio to record her sixth album. In addition to performing cabaret and being active in the Jewish community, Lesley has a blog and can be found on Instagram. 
"I never thought I would reinvent myself as a fashion and lifestyle blogger and influencer, but then then I didn't think I would become a nurse, a singer and an actress either."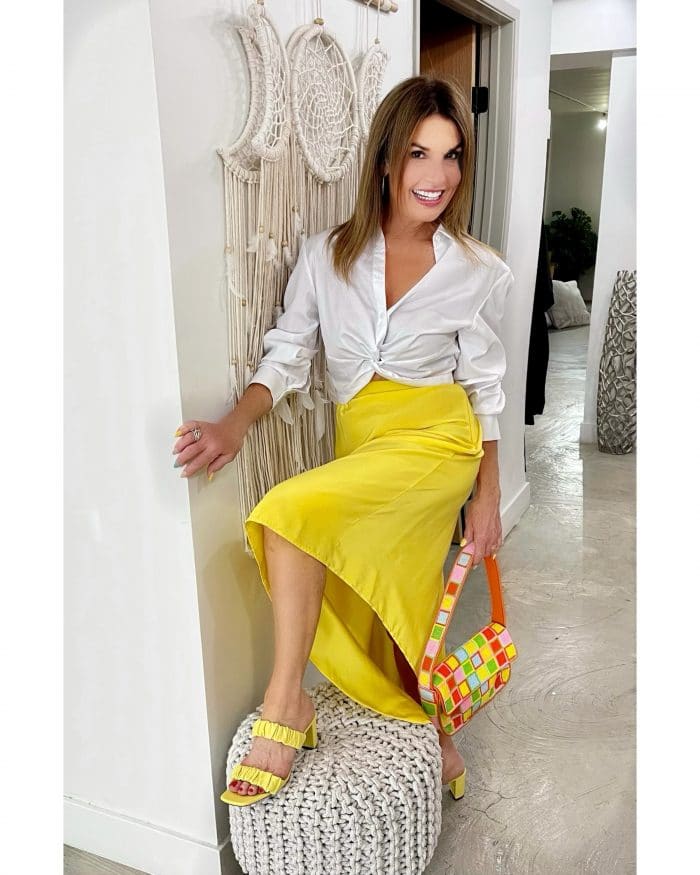 Q&A WITH LESLEY
YOUR STYLE NOW VERSUS 20 YEARS AGO:
Studded, cowboy boots, fringe, sort of like rocker chic. Looking back I wonder who was that? Now my style is classic with an edge.
FALL OR SPRING:
Fall. I love spice and there's something about a fire and a cozy sweater and I'm drawn to those colors. The browns, camels, rust, burgundies. Those deep saturated colors.
FAVORITE BRANDS:
I love brands I can't even tell you the name of as well as Gucci. I use my Bloomingdale's points to buy my handbags. I buy everything at Bloomingdale's. I love Frame jeans, Rag & Bone. Oh, and designer, Elaine Kim's clothes.
WHAT'S MISSING FROM YOUR CLOSET:
I'm short waisted and with high-rise jeans I need cropped tops.
DRESS UP OR CASUAL:
Dress up, of course! That's my favorite thing in the world. I love dressing up! I love the accessories, how you feel in your clothes. But every day, I don't walk around in sweats or leggings.
DEFINITION OF LUXURY:
Time.
CAN'T LIVE WITHOUT BEAUTY PRODUCT:
Kiel's lip balm. It's the best. I've tried them all. And Latisse for the eyelashes.
LIPSTICK OR EYELINER:
Lipstick. There's completeness about it. If I said eyeliner, it would be incomplete, because I would still need to put on lashes.
WHAT EMPOWERS YOU:
My family and my community.
MOST IMPORTANT SURVIVAL SKILL:
My sense of humor.
GULITY PLEASURE:
Binge-watching TV.
EUREKA MOMENT:
Becoming a mother. It's given me enormous happiness.
MOST DARING THING:
Moving to the United States from Canada. My husband didn't come with me in the beginning. He's amazing. One of those rare individuals. Salt of the earth. Everyone loves him.
WHAT'S NOT WORTH IT ANYMORE:
Sweating the small stuff.
WHAT DO YOU ASPIRE TO?
To be a good human being and to be someone who gives back. To be thought of as someone who loved, was loved and was able to help others.