Who would have thought you can use your grandmother's silver in the bathroom? Yes, the bathroom.
Do you have a silver tea set or other silver pieces tucked away in your closet? If so you may want to pull them out and repurpose them.
I found some great ways to add an elegant touch to the bathroom. Check out these clever uses.
Silver Accessories in the Bathroom
Better Homes and Gardens shared how to display your make up brushes and other pieces in an old tea set.
Storing your q-tips and cotton balls in silver adds a touch of elegance to your bathroom as seen at Garden Home & Party.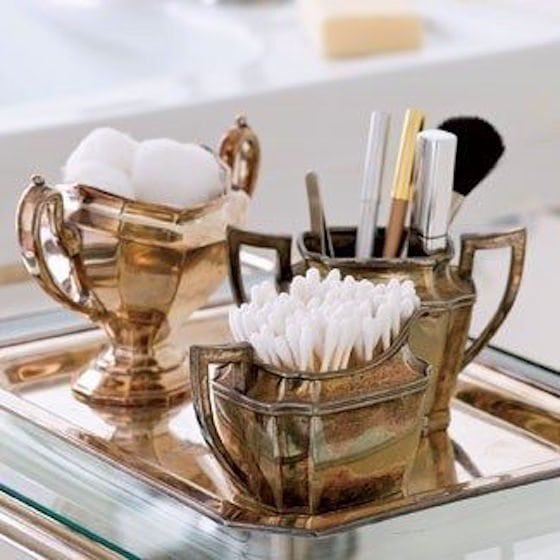 I like this look of incorporating both crystal and silver in the bathroom as shown at Cute Cute et Cute.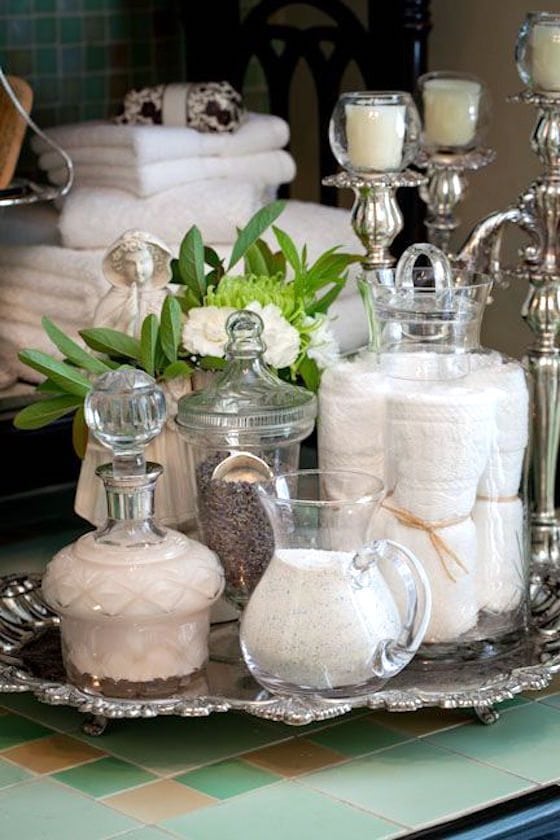 Flowers always look good in a silver tea pot like this one shown at Lacarolita.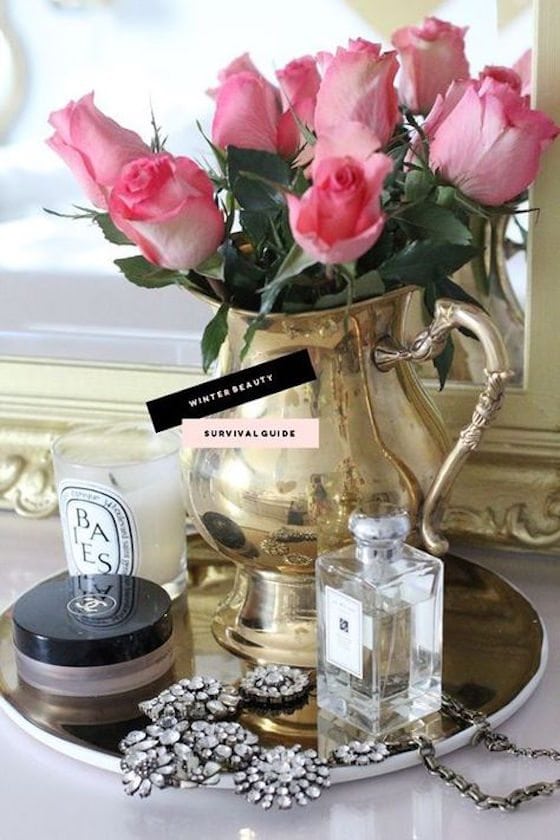 A silver bowl is a pretty way to display decorative soaps in your guest bath.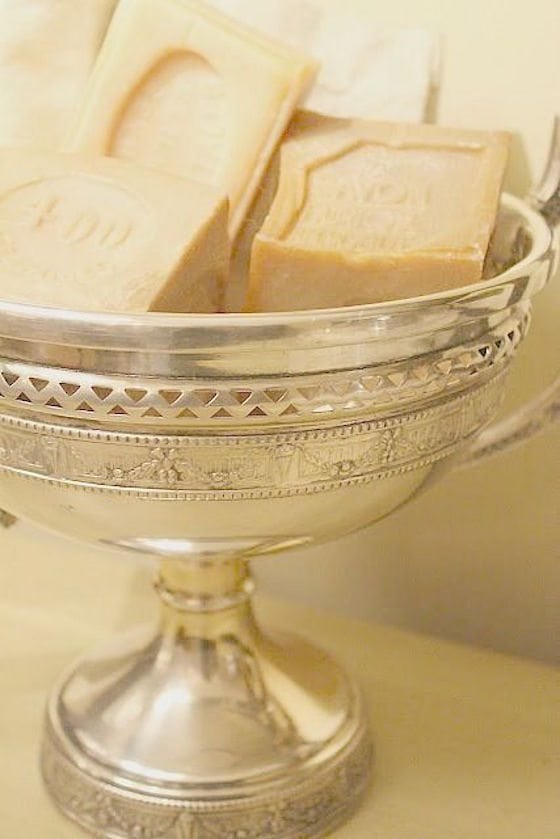 If you don't know what to do with those silver trays you inherited, how about displaying them in your guest bath as a backdrop to a towel rack as found on Beaux R'eves?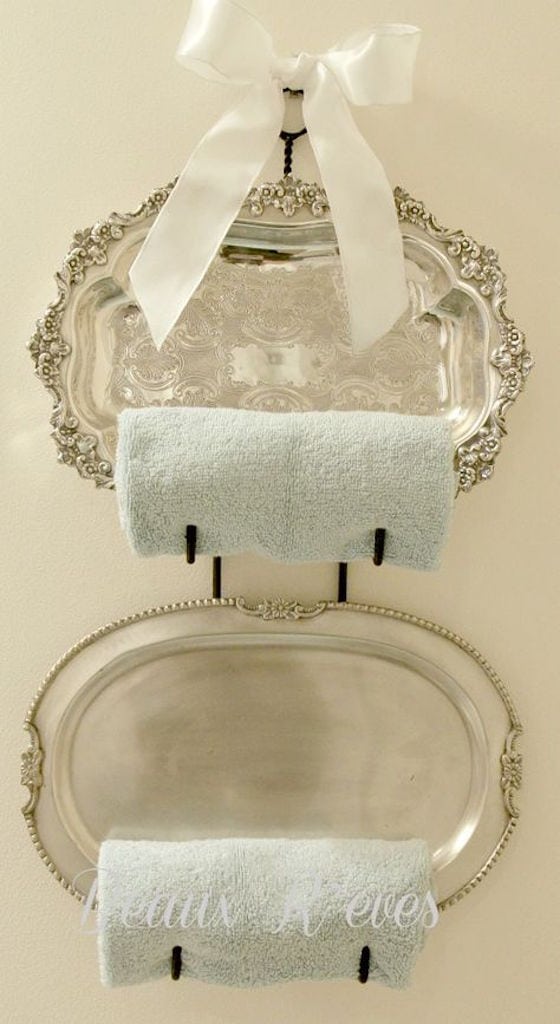 What uses do you have for your silver pieces you aren't using?