Now that I no longer have three storage units full of my things and one of mother's, the pieces I haven't sold, given to the Salvation Army, or had hauled away, are stacked in cardboard boxes in my garage. Last weekend I started going through them.
Opening these boxes has been like entering a dusty, faded time machine.
Except for mother's belongings, they were all things I packed when James and I moved from the Spy House on the Hill to the Little House at the ranch. Worst case we thought we'd live in the Little House for two years while we designed a "big house" and had it built. Then we'd get our things out of storage. That was 10 years ago! Since then James and mother have died and my life is very different.
Some things I wonder why I stored them in the first place, like a box of tin buckets full of citronella to keep mosquitos away. Others make me smile or make me melancholy. There is no middle ground. The most unexpected items that affected me were photos of when I was 23-years-old and the maid of honor at my mother's second marriage.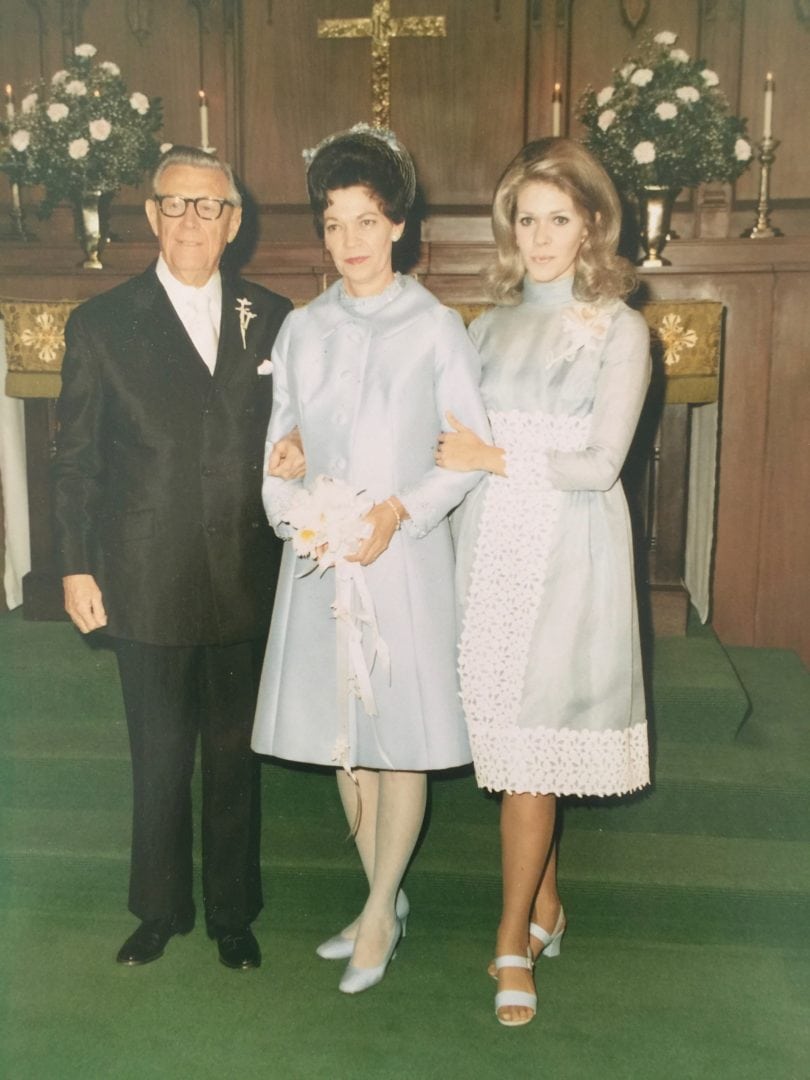 ME, MOTHER AND HER NEW HUSBAND. WHILE HE WAS A LOVELY MAN, HE WAS OLD ENOUGH TO BE HER FATHER.
I've always known I was strong and smart, but until I looked at these photos, I didn't realize how pretty I was. How sad, but I believe that can be said for many of us, don't you? We reach a certain age and look back at our younger selves and wonder why we didn't appreciate ourselves more? What was the inner dialog we had with ourselves that made us feel that way?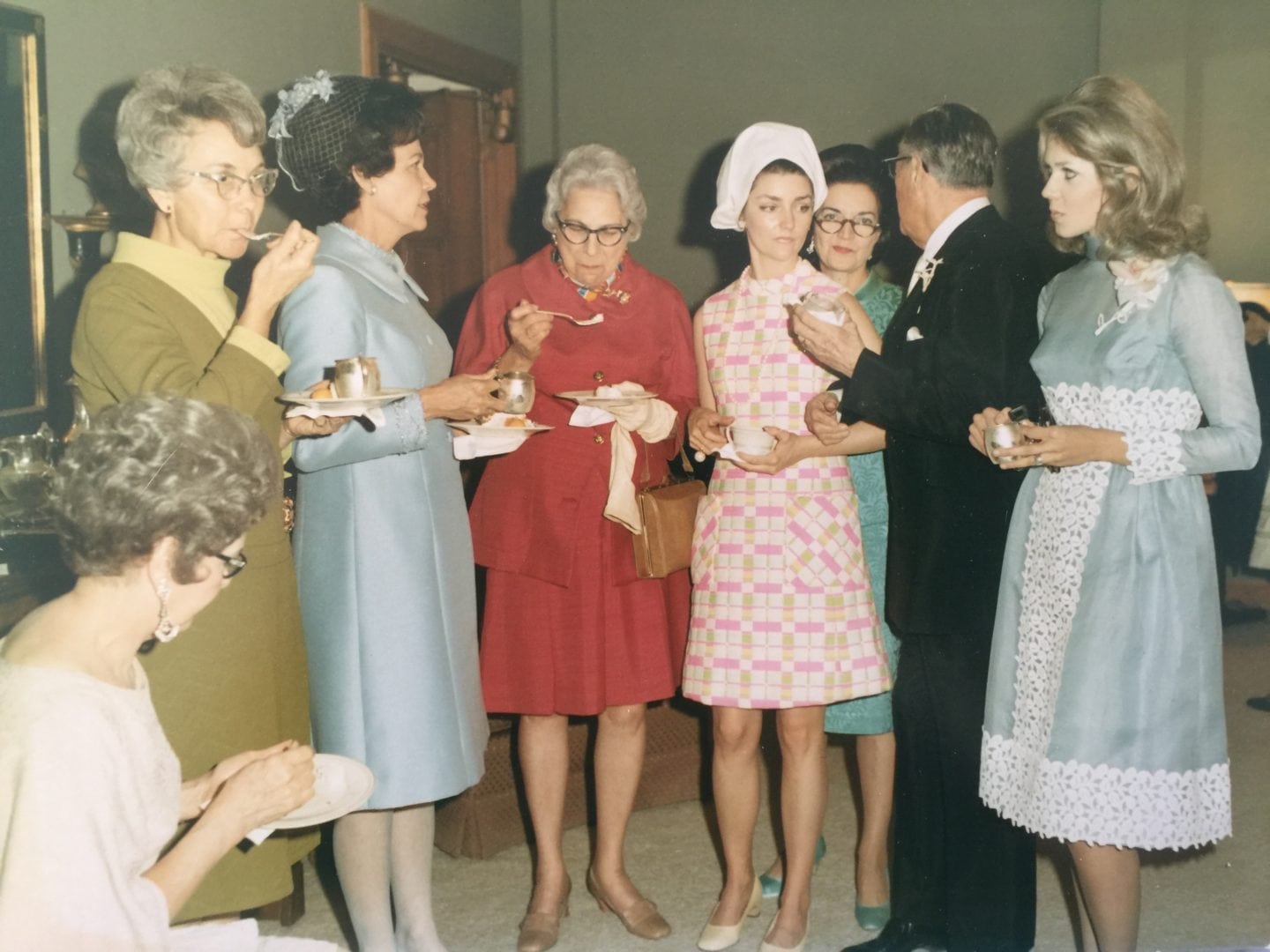 As I looked at these photos, I thought about the things that made me doubt myself. They all came from my mother. 
Mother often referred to me as "Poor little thing," as though it were my name. One of my earliest memories of this was when mother rubbed Vicks Vapor-Rub over my bare, nine-year-old chest. 
"Poor little thing," she said. "Your asthma makes your little chest look all sunken, and your little rib cage sticks out like the hull of an abandoned ship."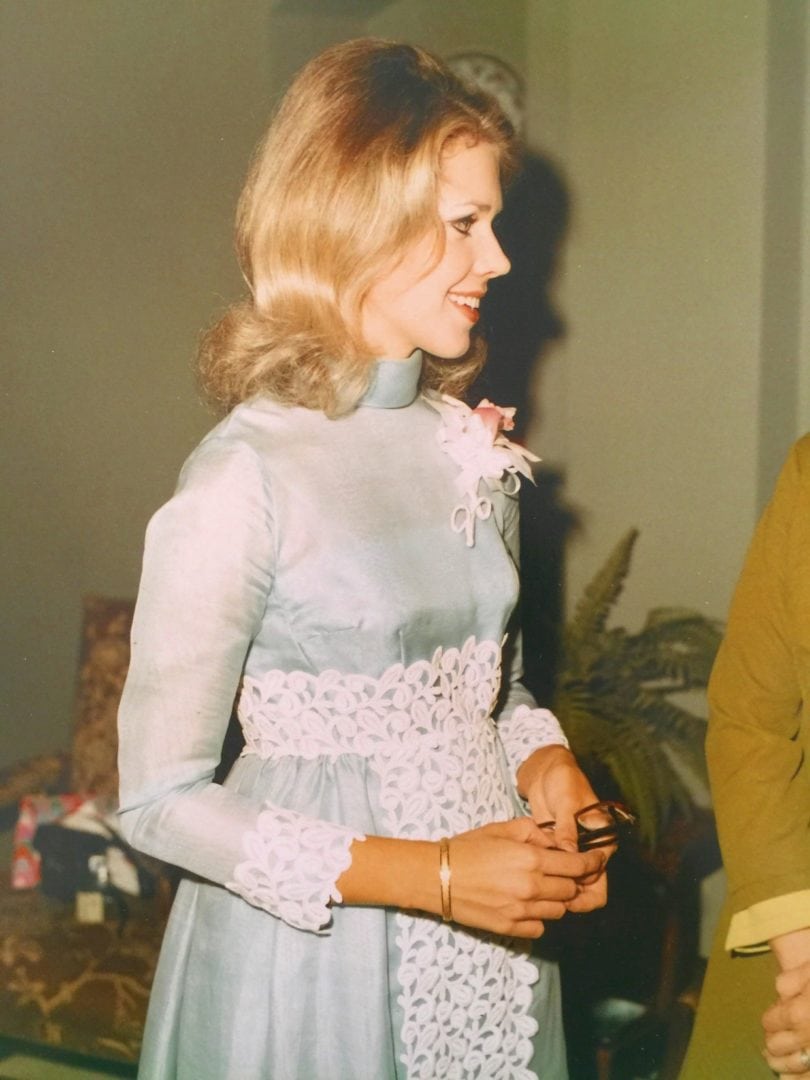 Mother would also say things about my looks in front of other people like… "Poor little thing. She has such a long, horsey face. Let's keep her hair short so we don't drag it down further." She said that to a new hairstylist, cutting my hair. Or… "Poor little thing, her glasses are so thick. They look like Coke bottles." She said that one a lot. Then there was "Poor little thing. She's tall and skinny and has no figure at all."
No wonder I didn't think I was attractive!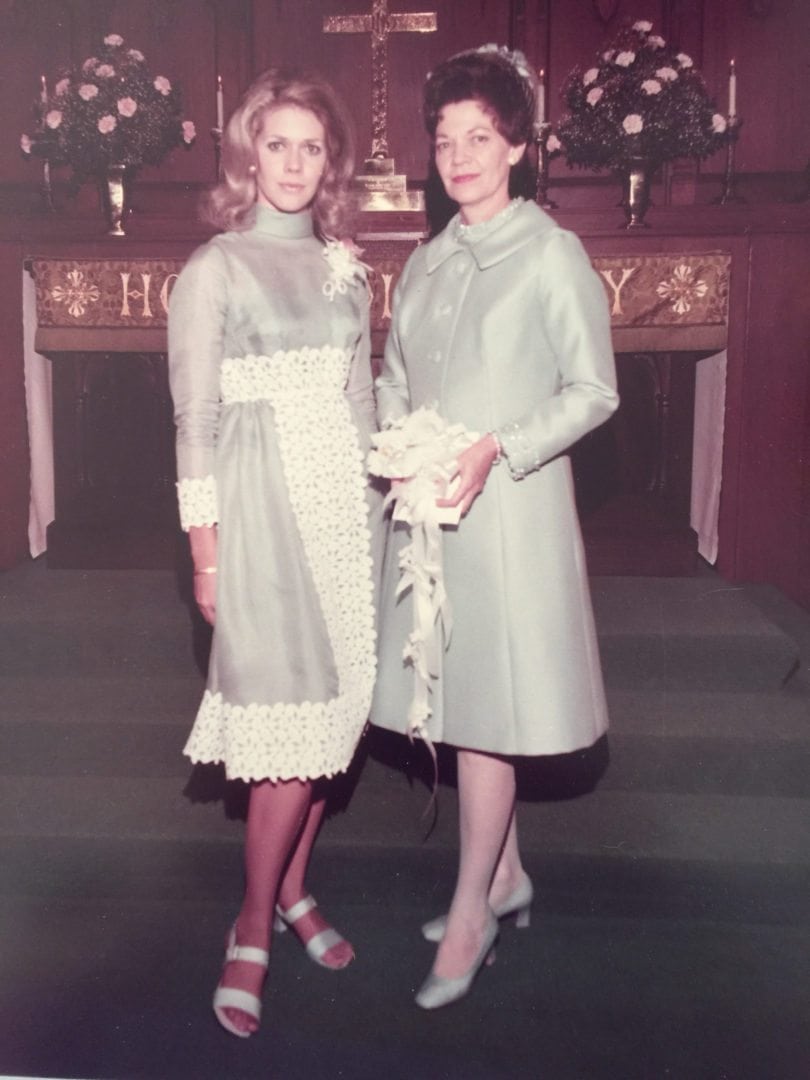 Last weekend I had an ah-ha moment. It was mother who was the "poor little thing!" A child with a bowl haircut who lived in a boarding house with her divorced mother, in a small Tennessee town, and had only two dresses to her name. For some time I've believed mother was jealous of me and the advantages she never had. The feelings she'd internalized about herself… She'd placed them on me. Talk about sad.
While I'm closer to 70 than 23, now I realize I've always been a fine-looking woman. More importantly, I've always known I'm more than my looks. I'm full of the right stuff, the good stuff, and you know what? I'm officially taking any missing threads of my power back! Is anyone coming with me?