If you want to take the yawn out of your everyday, wear stripes. Stripes add interest and dimension. They are seasonless and effortlessly chic. I'm drawn to stripes because I love the way they instantly elevate any look. Stripes are one of the workhorses in my closet, because I can always count on them when I'm in a rush to find something stylish.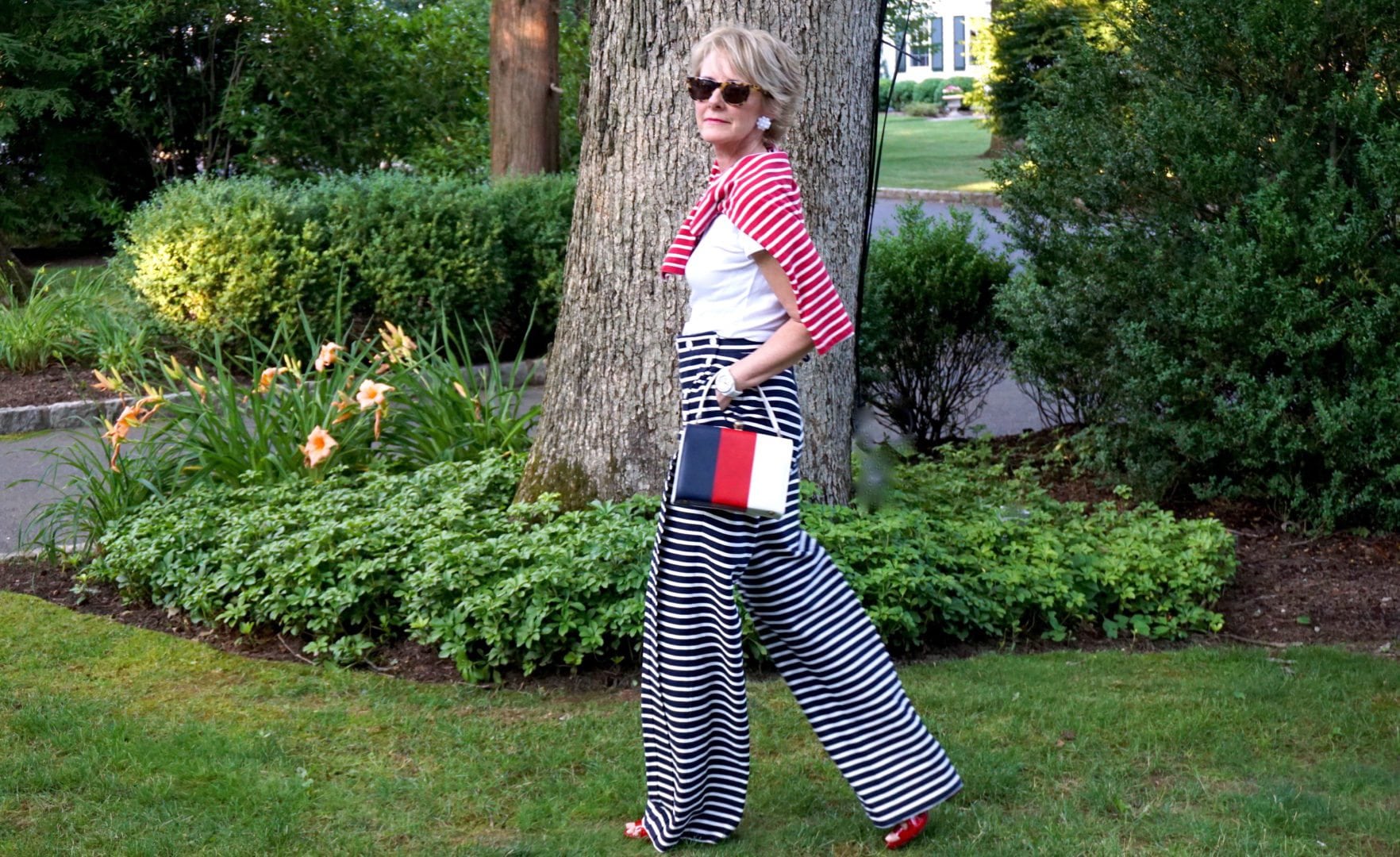 Stripes are not trendy. They've been a fashion must-have for a very long time and will continue to be. They are classic, versatile and should be a part of every woman's wardrobe.
Like the photo above, if you pair stripes with stripes, make sure the stripes are different sizes. If the stripes are the same size, use two different colors. Combining the wide striped bag with the smaller striped clothing is the perfect style balance.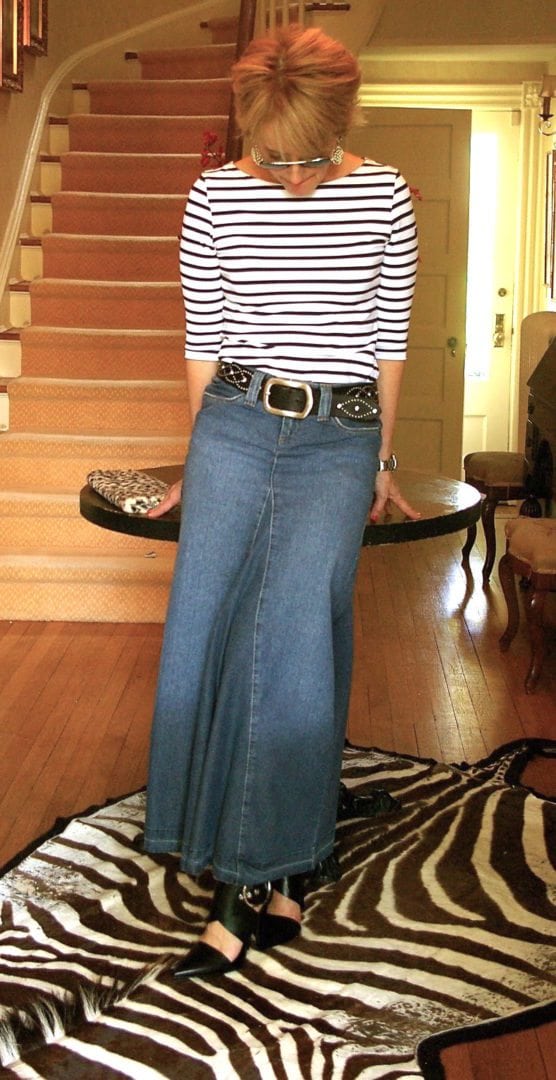 A Breton nautical stripe shirt is universally flattering. This shirt is a neutral and can be paired with just about anything from plaids to animal prints, even other stripes.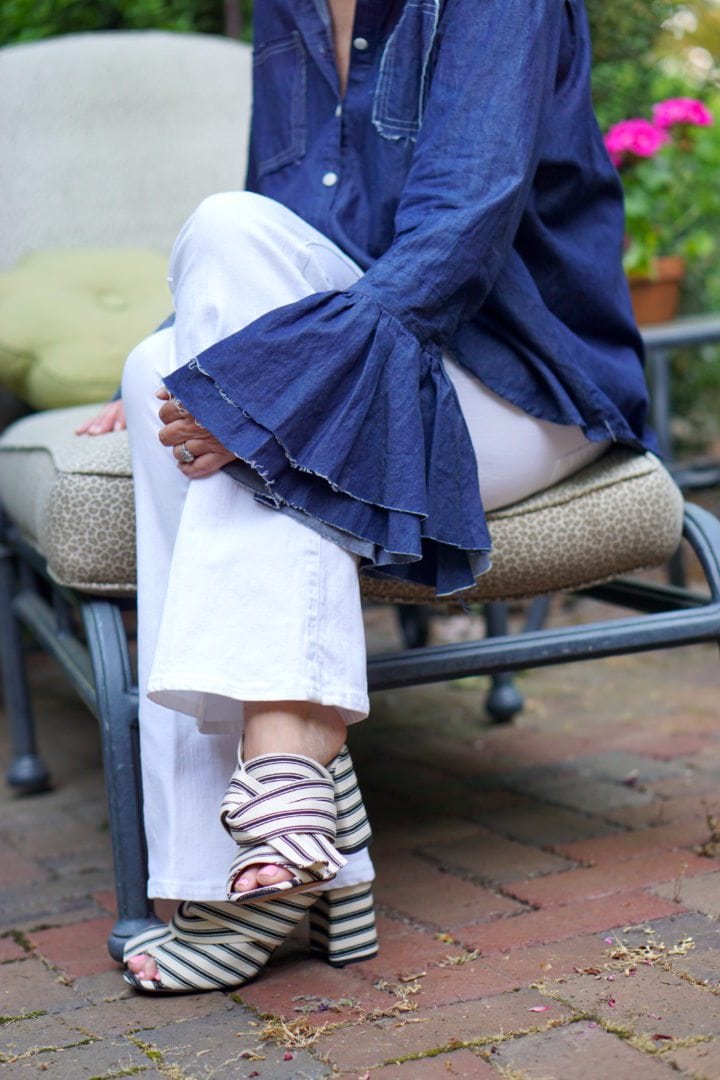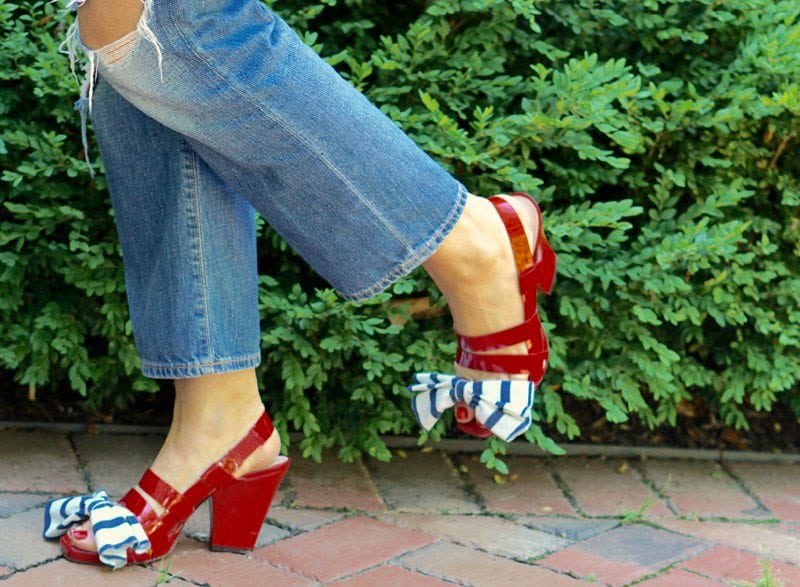 If you aren't keen on wearing a striped outfit you can always try striped shoes.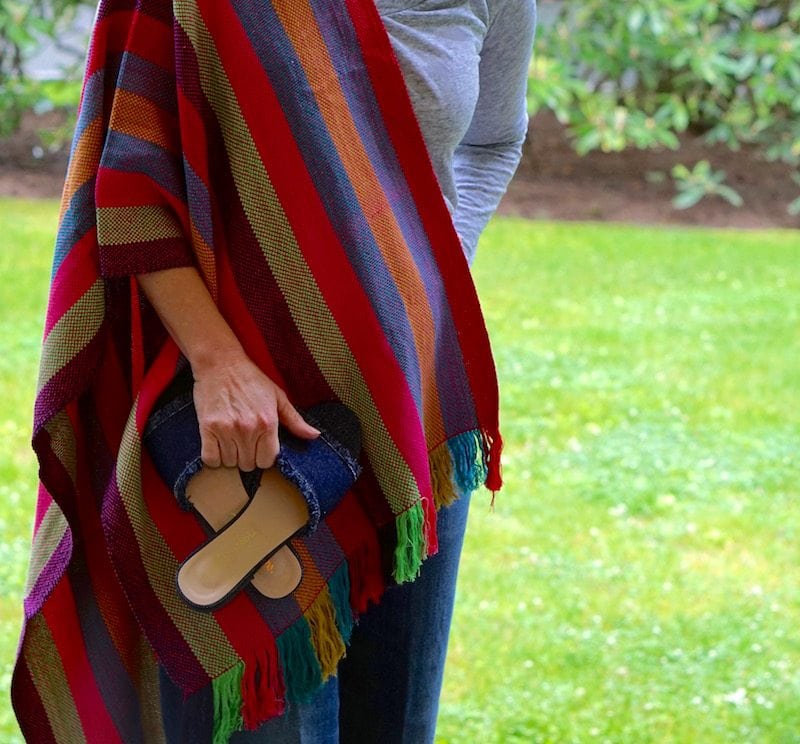 Today you can find a variety of stripes to choose from like monochromatic, rainbow, awning stripes, pencil stripes and everything in-between. This multi-colored, stripe wrap is the ultimate bold statement.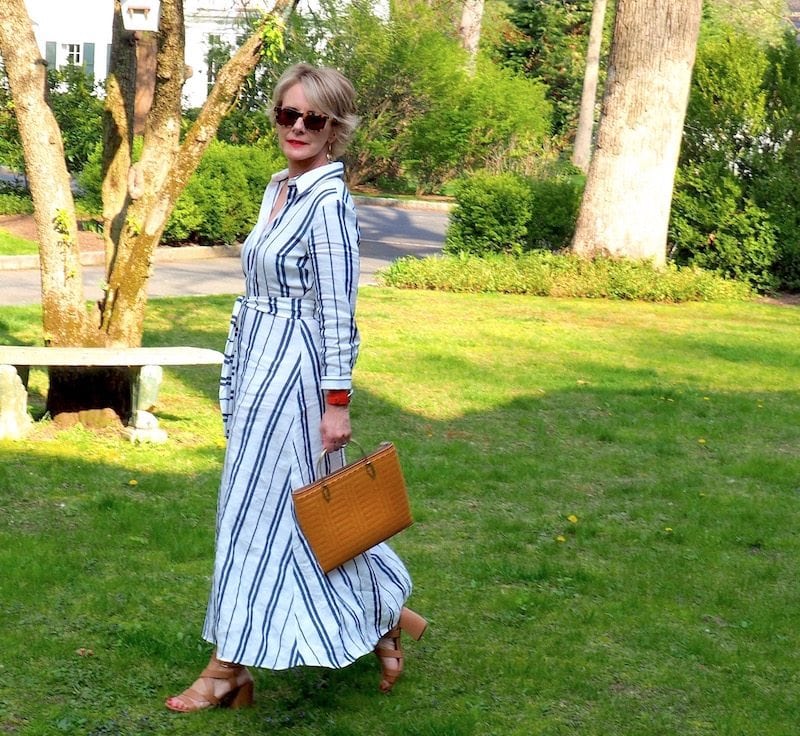 Vertical stripes are flattering on anyone. They elongate the body by drawing the eye downward, creating one, long, lean line. In general, the narrower the stripe the slimmer you will look.
We've all been told that horizontal stripes make you look heavier, but not necessarily. It really depends on the width of the stripe. The smaller the width, the more flattering. Wearing wide stripes makes everything look bigger, but if you are looking for a statement look, then wear contrasting wide stripes.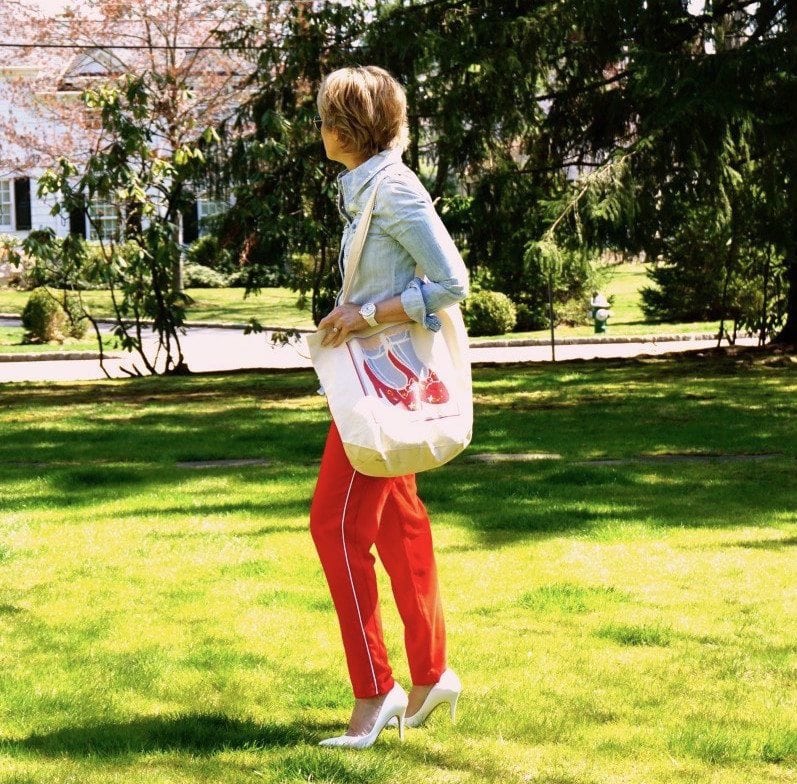 A side stripe on your pants creates a slimmer looking leg.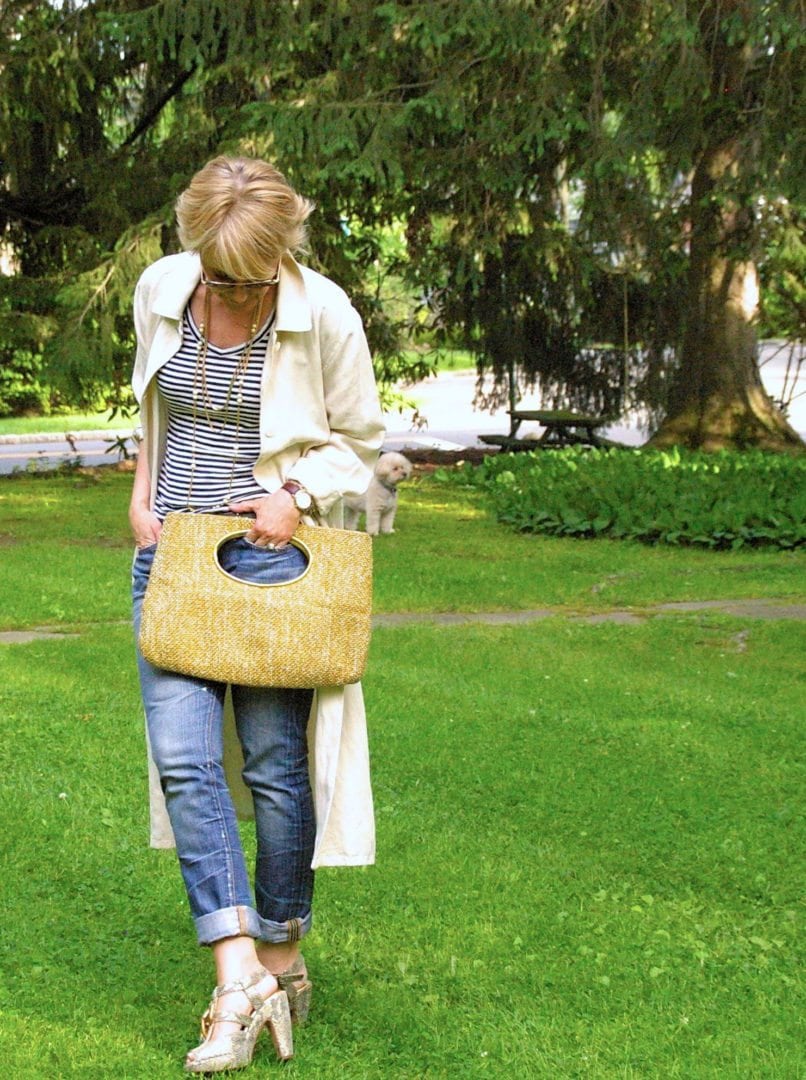 Striped shirts are ideal layering pieces. I love to throw a blazer, a jacket or a duster over one.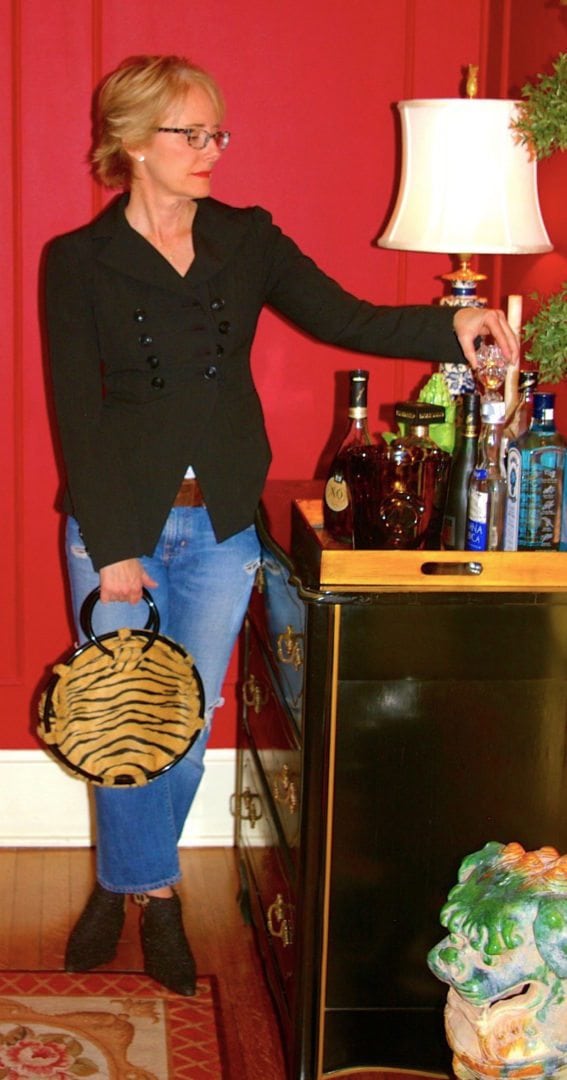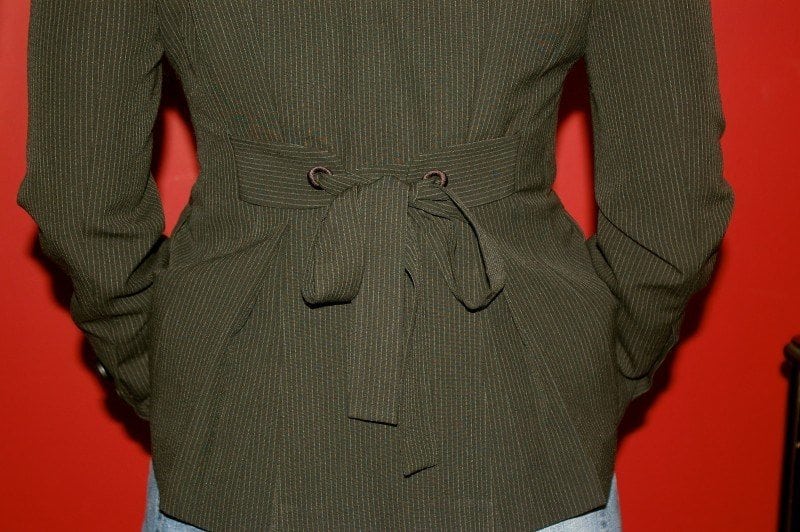 A pinstripe is one of my all time favorites. This jacket is sophisticated, even when paired with a distressed pair of jeans.
A striped top worn alone is style perfection, especially paired with a pair of army green pants.
I hope I've inspired you to look at stripes with a new eye. Be bold. Play with pattern and print combinations. Jump in. Have fun. Wake up your day-to-day.