Like everyone, I'm saddened about the death of Suzanne Somers. She was pure joy and delight and an early warrior for women's rights and women's health. Her death has once again opened the discussion about the treatment choices she made when she was first diagnosed with breast cancer in 2000, and the wisdom of going public with her decisions. This week journalist Liz Szabo called me and asked my thoughts on it for an article she was writing for the Los Angeles Times.
As someone who's had a lot of breast cancer surgeries and chemotherapy, Ms. Somers' choices have always concerned me, not just for herself but for the millions of people she's influenced.
This week, breast cancer researchers, media outlets, and patients who followed her advice have criticized Suzanne Somers for her outspoken comments and her books about skipping chemotherapy. The Los Angeles Times (if you can't access the Times link above, you can read the same article here) wrote that Somers "almost single-handedly vaulted a fringe, untested medical hypothesis into the mainstream."
In the transcript from Suzanne's March 28, 2001 appearance on Larry King Live, she tells Larry that she went against the will of her oncologists' prescribed treatment: She refused to stop taking hormones, (which could feed her breast cancer), declined chemotherapy, and "decided to find alternative things to do," treatments that were not as harsh as chemotherapy. She opted for injections of European mistletoe.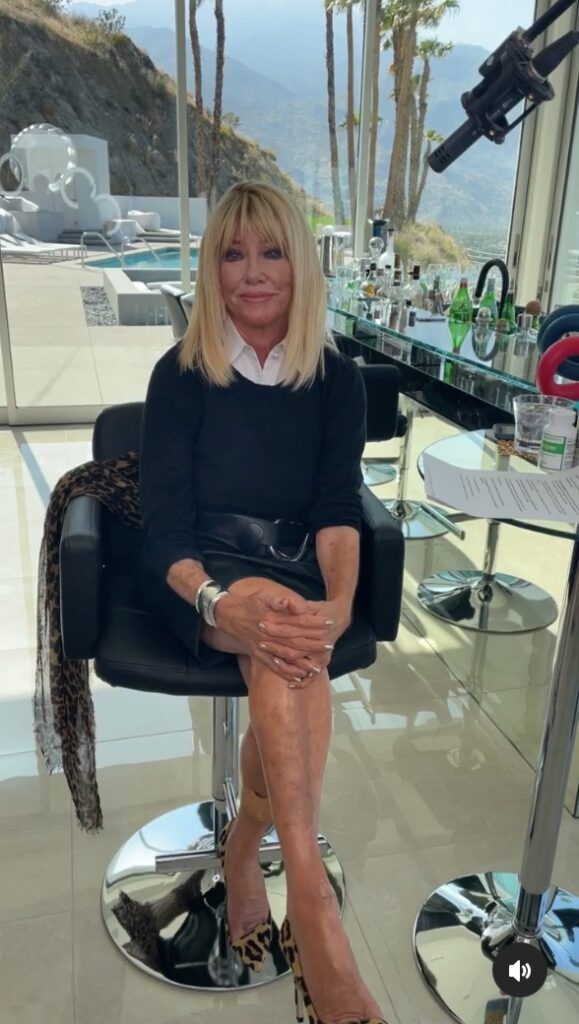 I would never accuse anyone of making the wrong treatment decisions. I've known women whose breast cancer was no bigger than the dot at the end of this sentence; they received the recommended therapies, and yet their breast cancer returned with a vengeance. Breast cancer is a sneaky, evil disease, and the current treatments are often ineffective and can cause great collateral damage. I know because the chemo I had for breast cancer left me with heart problems that have only gotten more serious over time.
Years before either one of us was diagnosed, I met with Dr. Stanislaw Burzynski, the alternative therapy cancer researcher Suzanne brought on Larry King. She also featured him in her book, Knockout: Interviews with Doctors Who Are Curing Cancer. Like Ms. Somers, Dr. Burzynski has always been a controversial figure in the cancer world.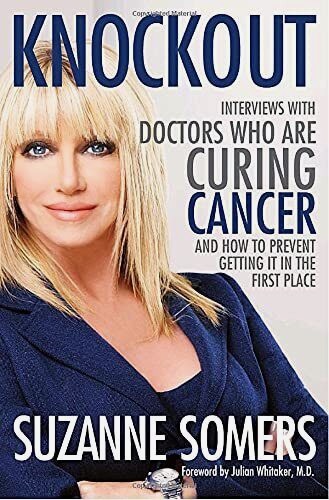 Based on my personal experience with Dr. Burzynski, the only words I can use to describe him are quack and conman.
In the late 1980s, a scientist friend and I flew to Houston to meet with Dr. Burzynski about whether his innovative treatments–he claimed they cured cancer–could help my first husband, Philip. At the time, Philip had been diagnosed with advanced Stage IV lung cancer. What my friend and I didn't know was that Burzynski was in a fierce battle with the Texas Medical Board and the FDA over his questionable practices.
My scientist friend and I met Dr. Burzynski at his swanky new building a short distance from MD Anderson Cancer Center. When Burzynski unlocked the front door, we noticed the large facility was plunged in total darkness. There were no patients or lab assistants, not even a receptionist. It appeared as though we were the only three people in the building.
"What kind of cancer does your husband have?" Burzynski asked me in his heavy Polish accent.
"Stage IV, adenocarcinoma of the lung. We read where you're doing promising studies with lung cancer patients."
"They're more than promising, Mrs. Ray!" (My married name at the time.) "My patients are being cured!" Burzynski's tone was curt and arrogant.
He led us to a darkened hallway on one side of the building and flipped on the light. The hallway was empty. There was nothing on the walls, and again, not a soul around. He opened a door and turned on the light.
"It's all very exciting! See for yourselves!"
Inside was a glistening new laboratory outfitted with state-of-the-art vent hoods, a cryogenic freezer, and sparkling glass beakers. He closed the door and showed us another room further down the hall, and when he turned on the lights, it looked exactly like the first lab, but again, no one was there.
"Very impressive," my scientist friend said. "But we want to know more about your cancer studies, what the next step is and whether you can help Mrs. Ray's husband."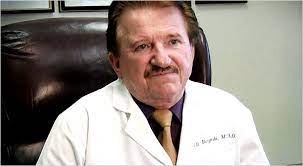 Burzynski leaned in, inches from my face and looked me in the eyes.
"The next step is for Mrs. Ray to write me a check for $60,000, and I will cure her husband of his cancer!"
My friend and I had read dozens of medical studies at the University of Texas Medical School library, but nowhere did we see the words cure and stage IV lung cancer together.
"Can we see the data from your studies?" I asked.
"Do you doubt me? Do you want me to cure your husband or not?"
"Where are your lab technicians? It doesn't look like the labs have ever been used."
"Before I can continue, I need funding for my research."
"So how can you help my husband?"
He backed up and looked at me like I was a bug under a microscope.
"Write me a check for $60,000, and I will cure your husband of his lung cancer… Or you can watch him die."
My friend and I got out of there as fast as we could. We have often talked about our meeting and continue to agree there was nothing on the up and up about Burzynski or how he hustled us. I even wondered if he was an actual medical doctor or had a real PhD. Although there are people who think Stanislaw Burzynski is a genius, he continues to draw fire from all sides.
Suzanne and her daughter-in-law, Caroline Somers who runs her company.
There are lessons to be learned from Suzanne Somers. She didn't purposefully mislead anyone, but she's an example of why celebrities should be careful about how they use their public platforms. From what I've read, Suzanne had a genuine love for people, and she wanted to share her knowledge and what she believed could work for her. However, we need to remember there are different kinds of breast cancer and they can behave differently from patient to patient. Treatment that worked for one may not work for another.
Suzanne Somers made a personal decision to defy her physicians and receive an unconventional breast cancer treatment, and she was the first person to say, "We'll have to wait to see if I was right or not."
Regardless of whether you think she should have publicized her treatment methods and come on so strong about them, she was a brave amazing woman who asked the hard questions and challenged convention. The world needs people like that. Suzanne Somers was loved and adored by many, and she will be missed.