Darlings, did you watch the Oscar's this year? I never miss, but I must tell you… I only watch it for the fashion. Those swoon worthy dresses! While I don't have any red carpet events right now, there will be wedding invitations, galas and garden parties in the coming months. Of course with every invitation comes the anxiety about what to wear.
I think it's high time we took a new approach to dressing up.
I'm sure you're just as tired as I am of the department store, sensible dress. Add pearls and pumps and you're set. That's all well and good, but some occasions call for something that's just as easy with a look that's fun and original.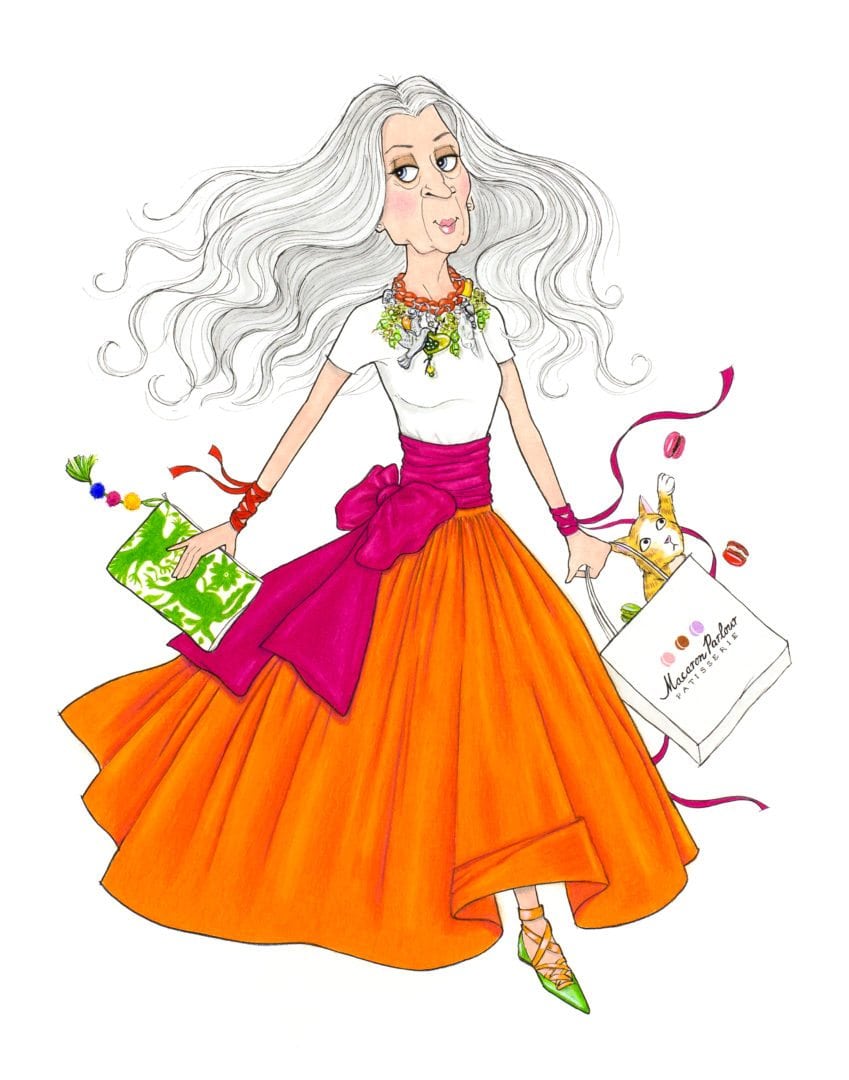 Two of my favorite Oscar looks are from Sharon Stone. The year was 1996, and there was Sharon, looking effortlessly chic, wearing a short sleeved, GAP, mock neck tee, pulled from her closet, paired with a Valentino trumpet skirt. The look was elegant and cool. Two years later she wore a lilac, satin, Vera Wang skirt with a white button down shirt, again from the GAP.
This is exactly what I want! Unfussy, comfortable and unique!
One of my recent discoveries is SofistafunkTheSkirtCo. This boutique design house creates timeless, picturesque skirt collections that bring back memories of playing dress-up. Their signature skirt, "The Gathering," is volumes of pure silk and is available in such delicious colors.
With it's yoked waist and gathers, this entrance maker is flattering to any figure and comes in several lengths. I added the big bow wrap that can be worn at the waist or as a top. Sofistafunk's creative force, Arlinda McIntosh, puts it best:
"Our skirts are designed to make a lady feel as if she's about to attend a royal event, but meant to be worn everyday on the streets of her casually elegant life."
Then there's Marianne Bernsen and her one-of-a-kind necklace creations. Her pieces are made from materials like hand-painted wood and canvas, vintage pieces and objects like dominos and mahjong tiles.
Marianne's pieces add a touch of whimsy and make a bold impact. They're as unique as the woman who wears them.
In keeping with my colorful dressy theme, I chose an over-sized clutch by another Etsy find, Erica Maree. This textile clutch features hand-made Mexican embroidery and is available in several brilliant colors.
This versatile clutch can go from dressy to casual and is large enough to carry all of your essentials.
Everyone who's seen the luxurious hand-made shoes from Coast and Koi, falls in love with them. Founded by designer Caryn Wilensky, these eye-catching shoes are crafted in South Africa and feature sumptuous fabrics and beaded embellishments. They really are works of art and the best part is, they're comfortable.
Available in a gorgeous array of colors, patterns and styles, these shoes are sure to be the perfect addition to a relaxed, elegant look.
To tie my fabulous, unique pieces together, all I need is a fitted tee, or a button down shirt would work nicely, too. You can't get more comfortable or simpler than that!
So my fashionable friends, channel a little Sharon Stone for your next soirée and everyone will be asking, "Who are you wearing?"
Cheers Loves!
XOXO, Hildie