I don't know about you but I am extremely sentimental.
It warms my heart to see something that reminds me of a loved one.
Have you inherited some favorite items of your loved ones but don't know what to do with them? Here are some creative ways to frame those items and display them in your home.
Vintage Scarves
I love how these vintage Hermes scarves are framed and displayed as art. It doesn't have to be a designer scarf to be worthy of your wall. If you have a colorful scarf that reminds you of a loved one, frame it and display it.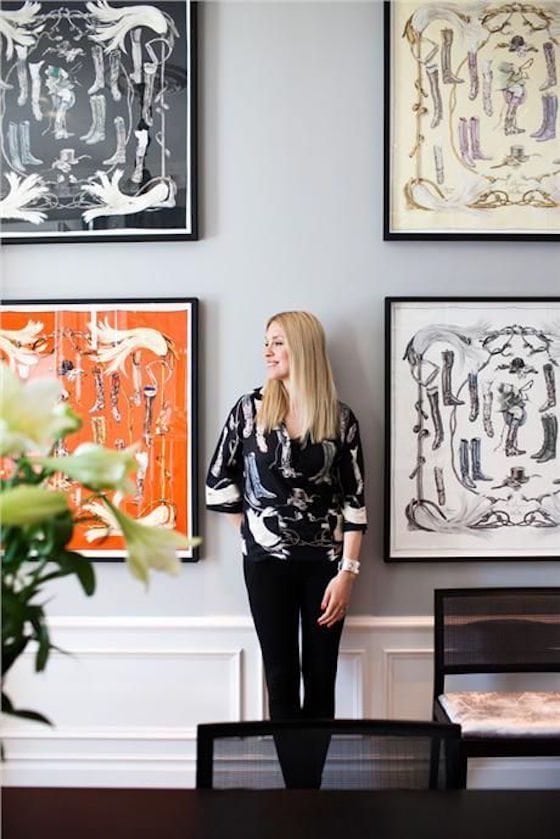 Grandmother's Dressing Room Accessories
Shadow boxes are a great way to display items. I love these mother of pearl dressing room accessories framed and displayed in a bathroom.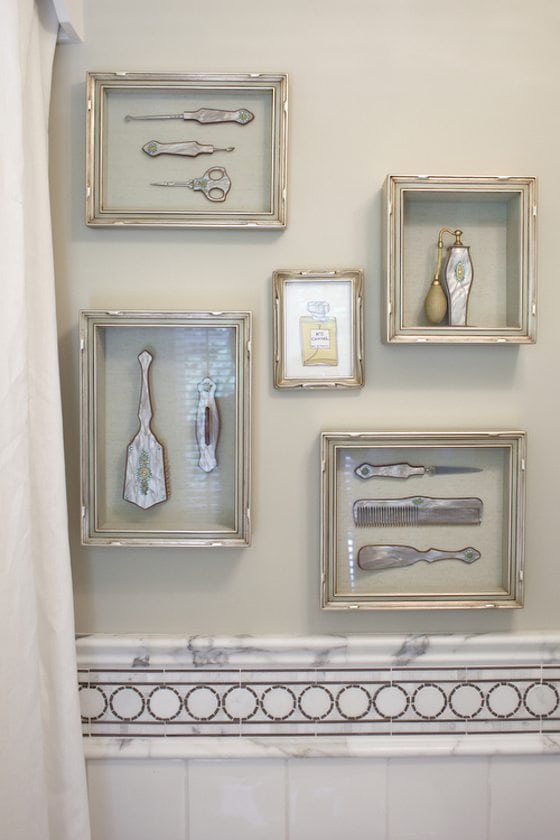 Nana's Earings
This simple yet sentimental shadow box filled with her grandmother's clip on earings is darling, don't you agree?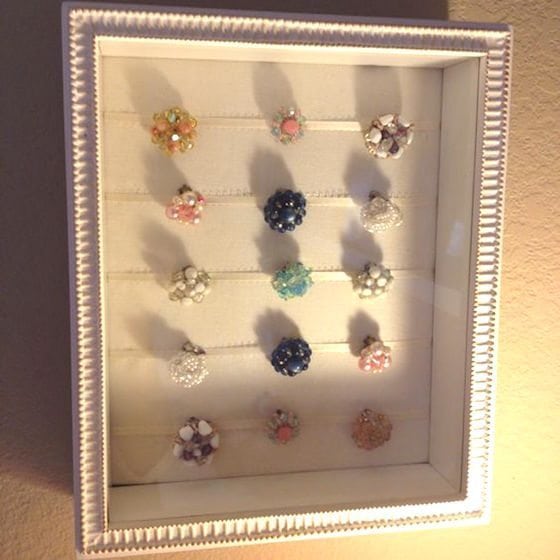 Mom's China
If you inherit some beautiful china but have no intention of using it, don't let it collect dust. Frame a few pieces for a striking display.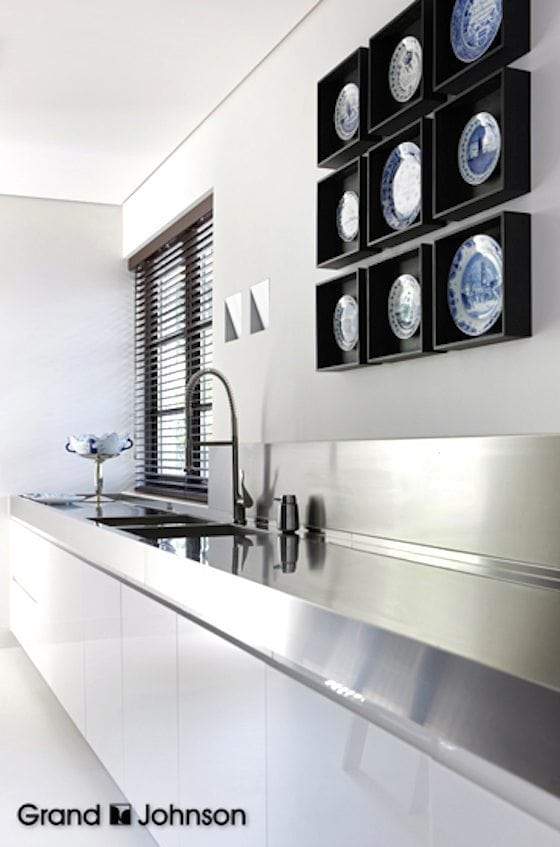 Military Flag
I framed my father-in-law's flag, and we proudly display it in our great room.
Dad's Smoking Pipes
Many friends have fond memories of a father or grandfather smoking a pipe. I like the way these four pipes were grouped together and framed.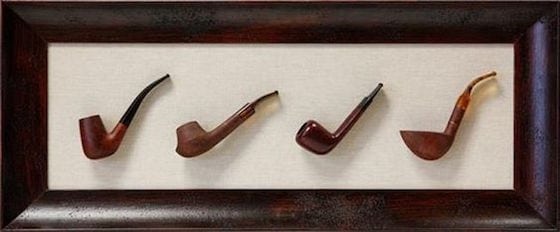 Vintage Coins
Even vintage coins can create a nice sentimental piece of art when displayed in a frame.

What unique family heirlooms can you frame?