FYI, my photoshoot didn't come together in time for this week's Fashion Friday post, so I'm using a photo Jennifer took of me last fall. You'll notice I was ahead of one of this year's trends because I was wearing a belted, tweed blazer. Here's A GREAT STYLING TRICK: Fold back the cuffs on your blazer to expose a pretty lining and/or the sleeves of your blouse.
Checkout this Fashion "Friday" post because I'm also featuring seven other bloggers.
You'll also notice this week's Fashion Friday is on Thursday! That's because California designer, Cindy Hattersley, who profiled me and my style last year on her blog, Rough Luxe Lifestyle, asked me to be part of a fabulous group she selected to talk about this year's Fall fashion trends. It's an opportunity for you and me to get to know seven other over 50 bloggers. Thank you, Cindy! I appreciate you for including me!
Whether you shop at Target or Neiman's, Fall 2019's, biggest trends are clothes with great tailoring and defined waistlines that show off the female body. One of the biggest trends is "strong shoulders" but fear not. This year's clothes are not a return to the days of Dynasty where Crystal Carrington and Alexis Colby influenced everything that walked the runway.
Some of this year's Fall trends are:
COLOR: On the runways this Fall we're seeing warm colors like rich brown, olive green, gold, orange and cinnamon along with variations of tan, blush and cream.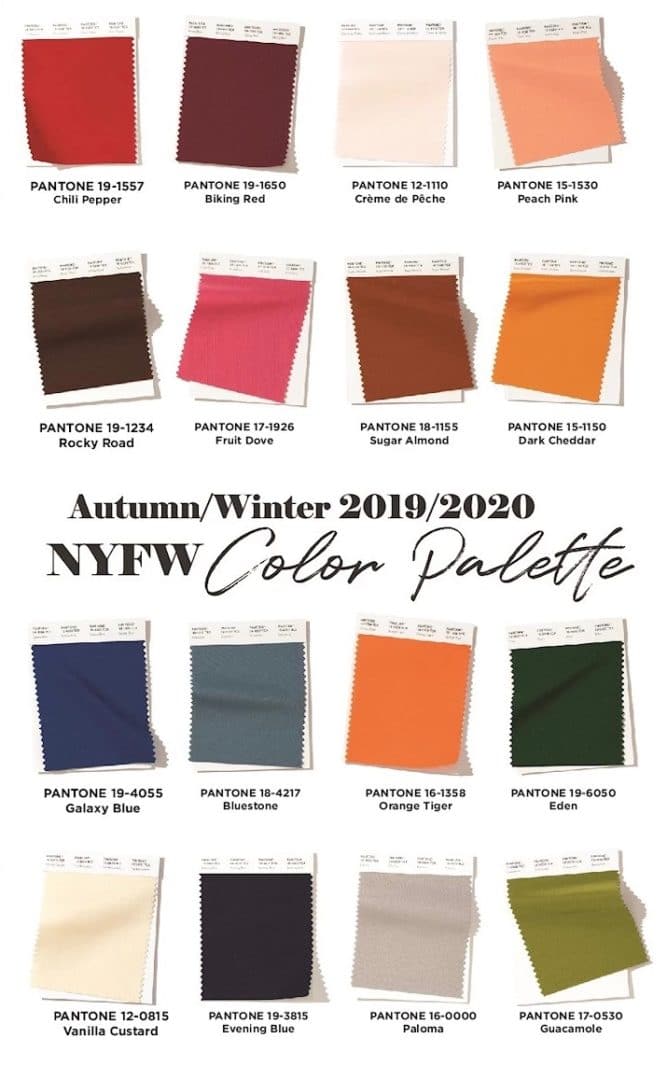 LEATHER: Designers are showing lots of leather separates like dresses, skirts and jackets. (Leather pants will never go out of style.) DON'T BE AFRAID OF WEARING LEATHER. You can make it as edgy and hip as you want, or dress it down. If a leather dress is sleeveless and you'd rather not show your arms, wear a long-sleeved sweater, tee-shirt or blouse underneath. Pair a leather skirt with an oatmeal colored sweater to give it a softer look. You can also belt a sweater, dress, skirt or pants to create more of a defined waistline… another one of this year's trends. Leather separates can be worn with any shoe, including slip on sneakers, sandals or black boots (pick your length) with black tights.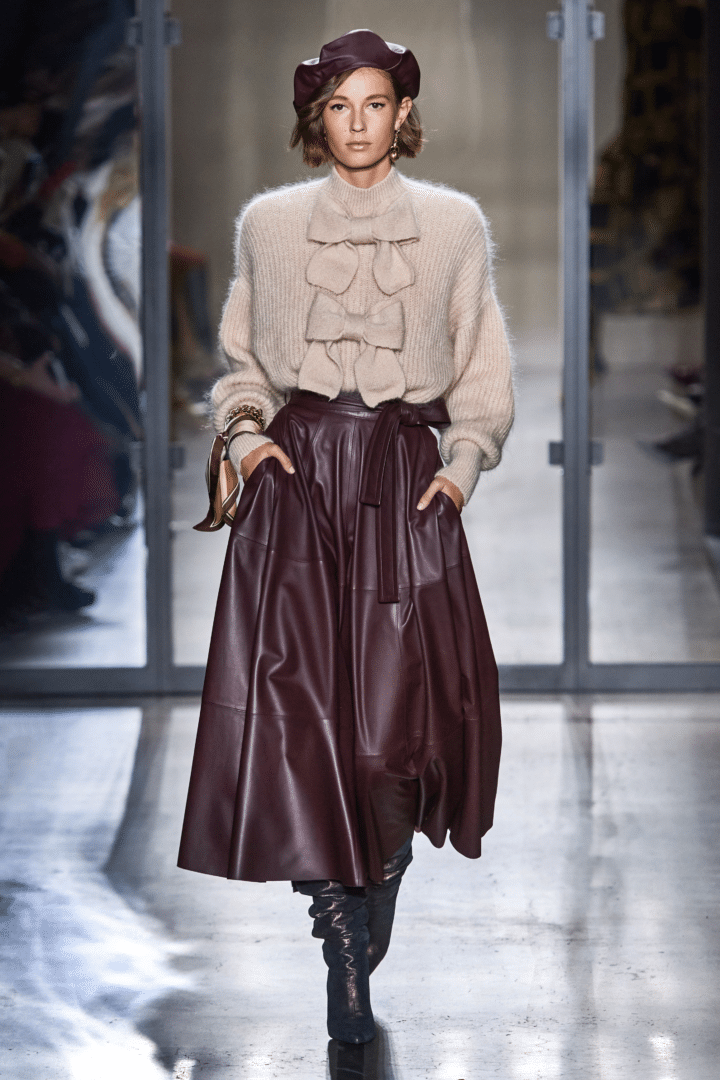 I had a great leather skirt like this in my 20's but a few years later I gave it to Goodwill. Dumb! So dumb! I believed that when something went out of style… that was it! Adios. Goodbye. Forever! Now I understand why Goodwill said they always looked forward to my calls… LOL!
BELTS: Thin belts, wide belts, all kinds of belts were shown on the Fall runways worn over everything from blazers to sweaters, dresses and coats. WAISTLINES ARE IN, even if you don't have one! Wear a Spanx camisole underneath your clothing. It pulls everything in and then by adding a belt, it will give you more of a defined waistline. Shape is sexy! Even if you're a curvy girl. Shape is youthful!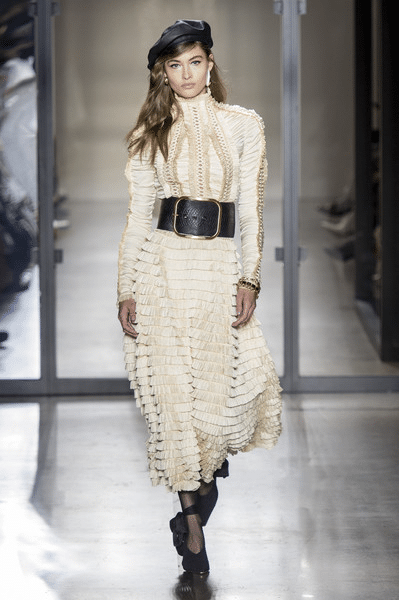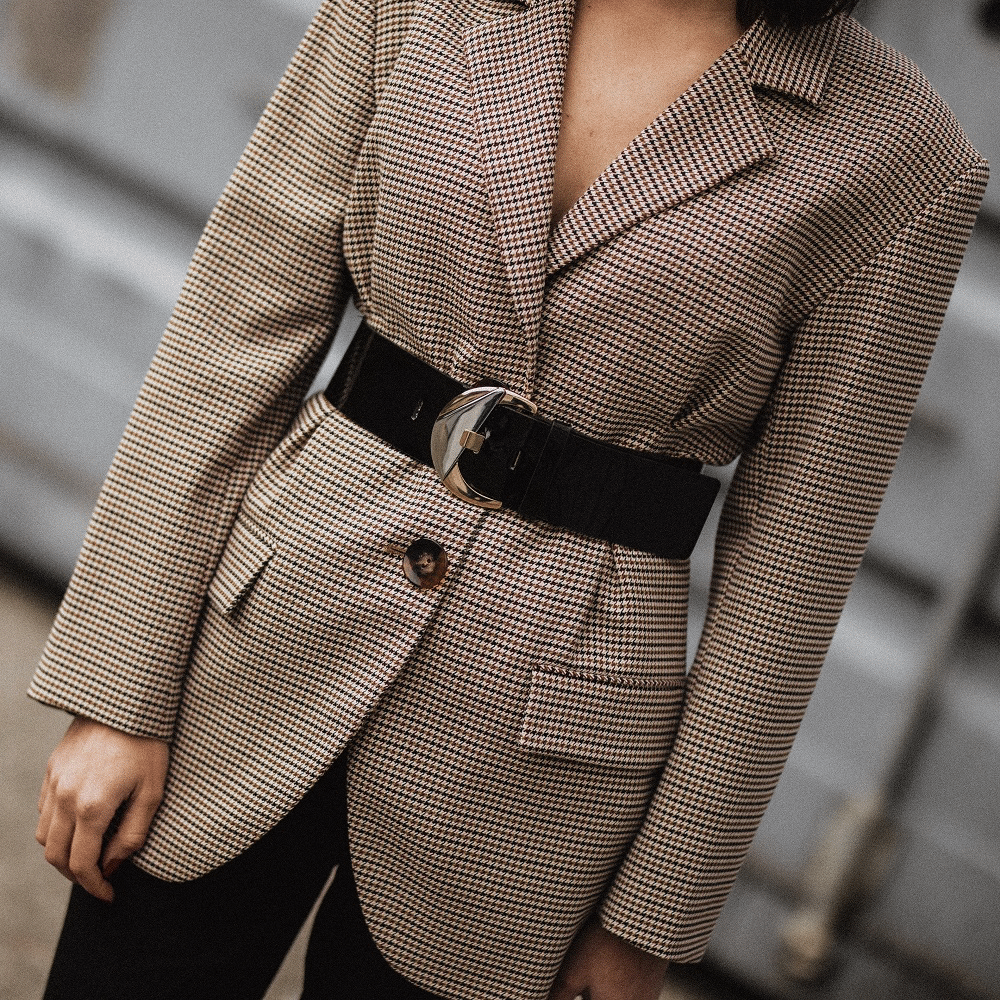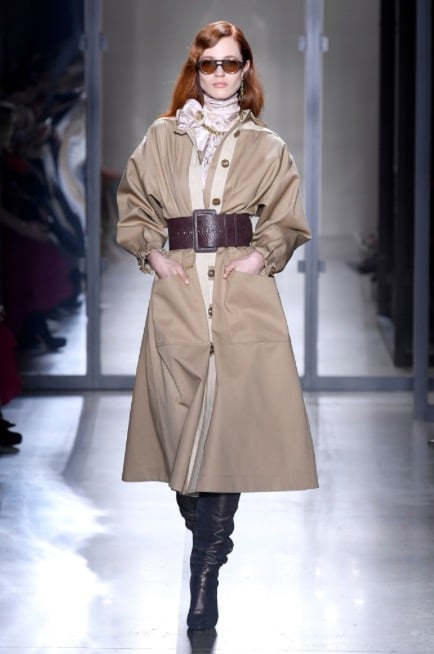 CHUNKY GOLD JEWELRY: If you didn't catch last week's Fashion Friday post, here's where you can find it. Our mothers's gold link necklaces and bracelets are back. Lucky me! I have several pretty ones of mother's to choose from.
STATEMENT COATS & CAPES: This year's coats and capes have lots of drama! Many are floor-sweeping… think really long, belted, double-breasted with big collars and nipped in at the waist. During the cold months your jacket or coat may be the only thing people see, so what if you BUY A COAT THAT MAKES YOU FEEL FABULOUS… instead of ordinary?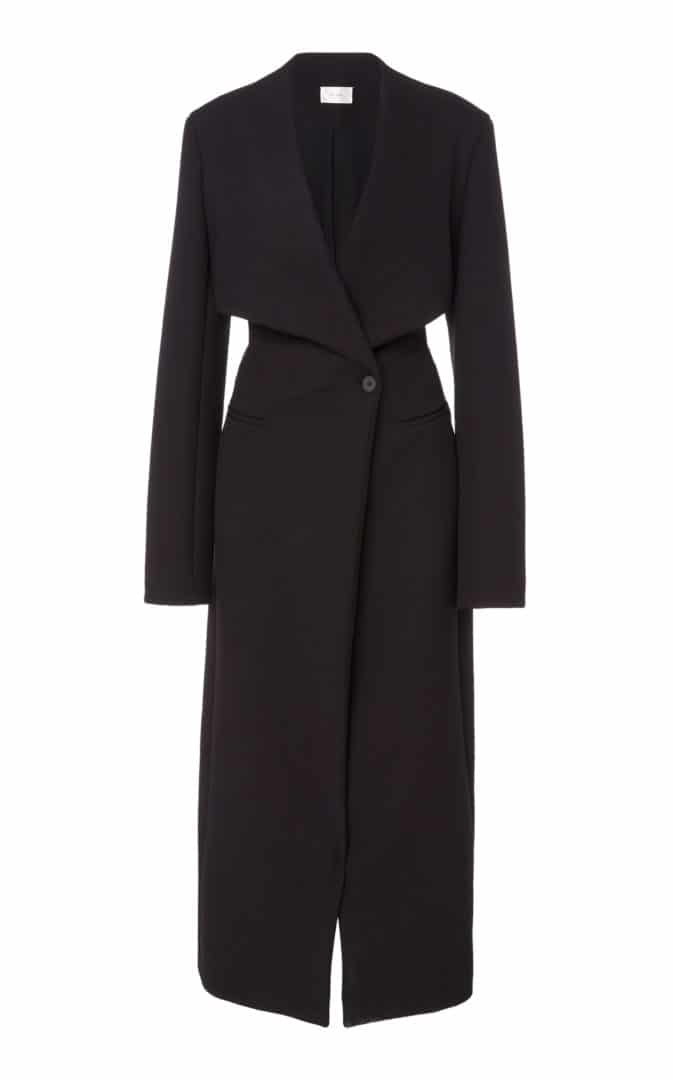 This long coat is from Mary-Kate and Ashley Olsen of The Row. A bit pricey, but you get the idea about "floor-sweeping."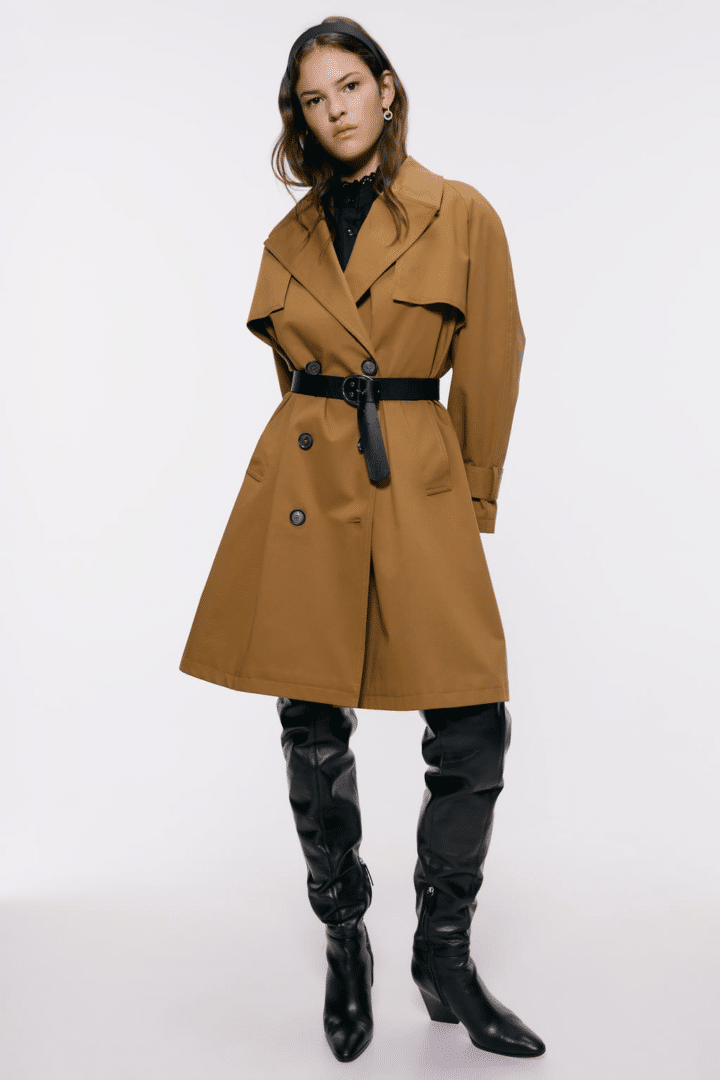 I LOVE this $149.00 Double-Breasted, Buttoned Trench Coat from Zara with a lapel collar, long sleeves with adjustable tabs and a back vent. It comes with a matching fabric belt, but they've added a black leather belt here. A GOOD STYLING TRICK TO REMEMBER! Very chic!

Here are links to the other seven bloggers who are joining me this week for Fall Fashion Trends 2019. Please stop by and pay them a visit! Now the only thing we need is to feel some Fall in the air!