You can jazz up your centerpiece by adding fruits or vegetables to the arrangement. It gives it a whimsical flair. You can shop your local farmers market or grocery store for colorful fruits and vegetables that would enhance your table or buffet.
---
Unique vases add character and charm to the arrangement. Look around your home to see what you have available. I love the silver champagne bucket used as a vase in the picture below.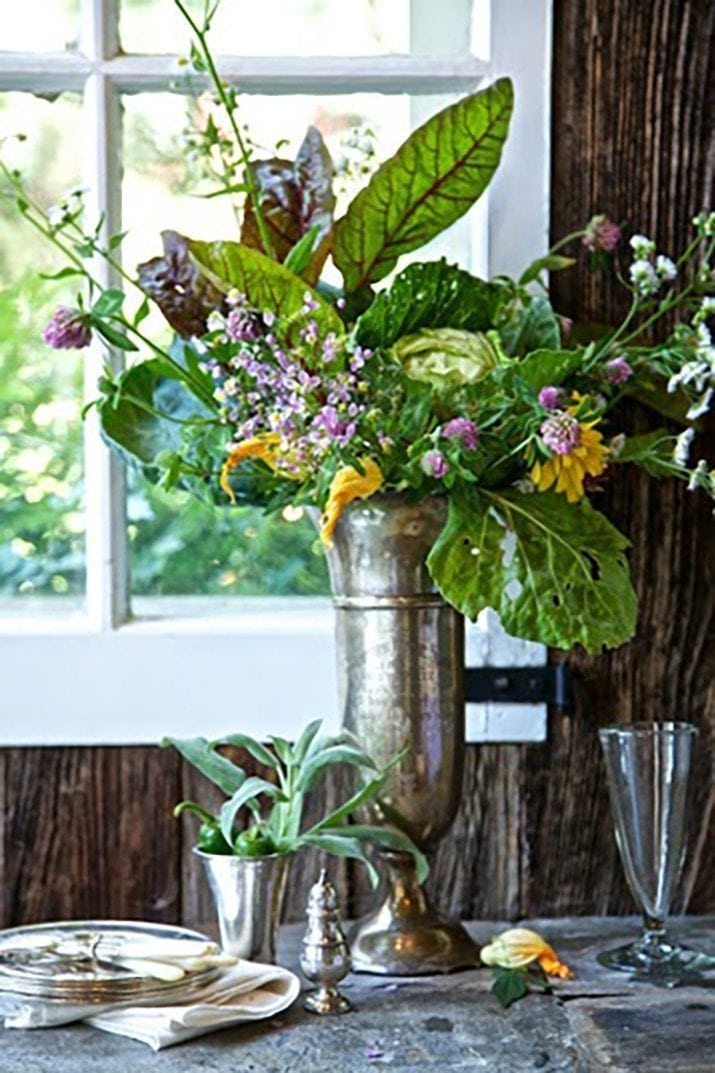 ---
An old silver water pitcher creates a wonderful base for this arrangement made from colorful radishes.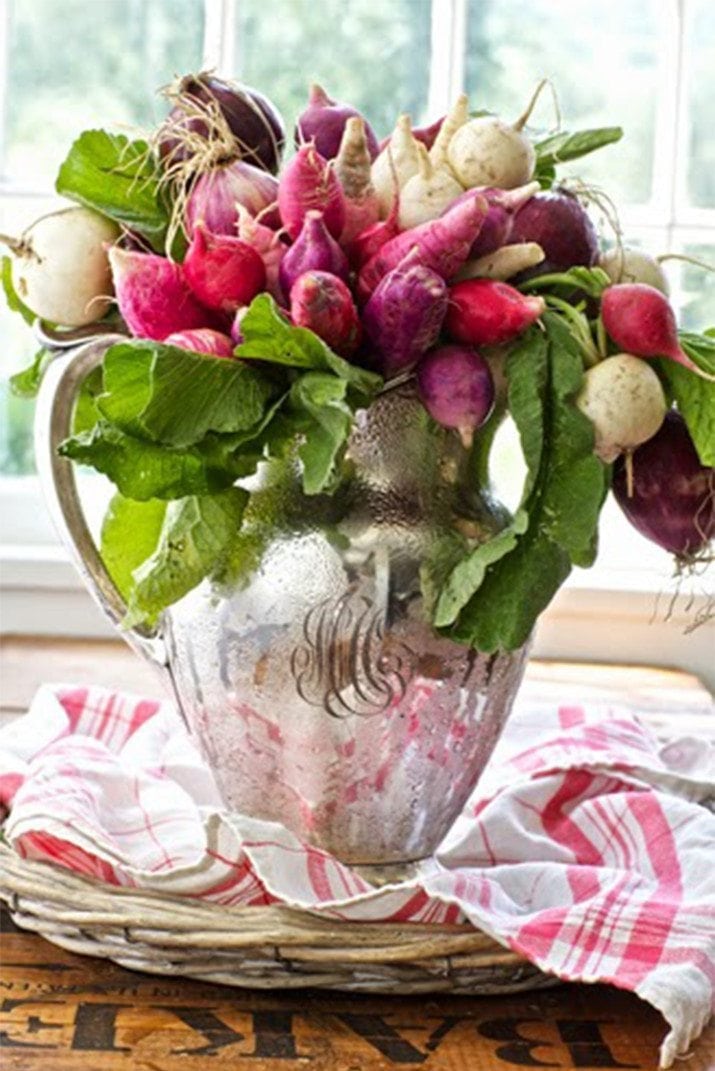 ---
When adding fruit to your floral arrangement, choose colors that compliment the flowers. Both red and purple plums were added to the arrangement below and they look beautiful next to the purple hydrangeas.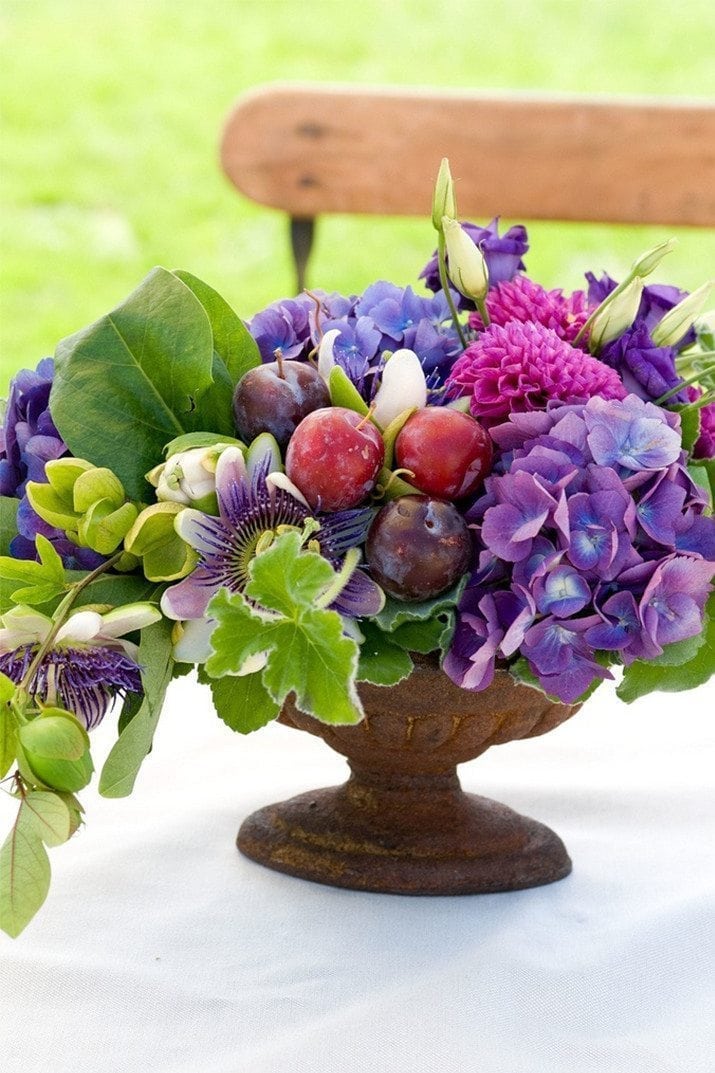 ---
This footed bowl adds height to a buffet. I love the simplicity of arranging green grapes with kiwi. Kiwi is a gorgeous fruit when cut open and pairs nicely with the grapes.
---
One of my favorite color combinations is orange and pink and this arrangement of blood oranges with pink flowers is stunning.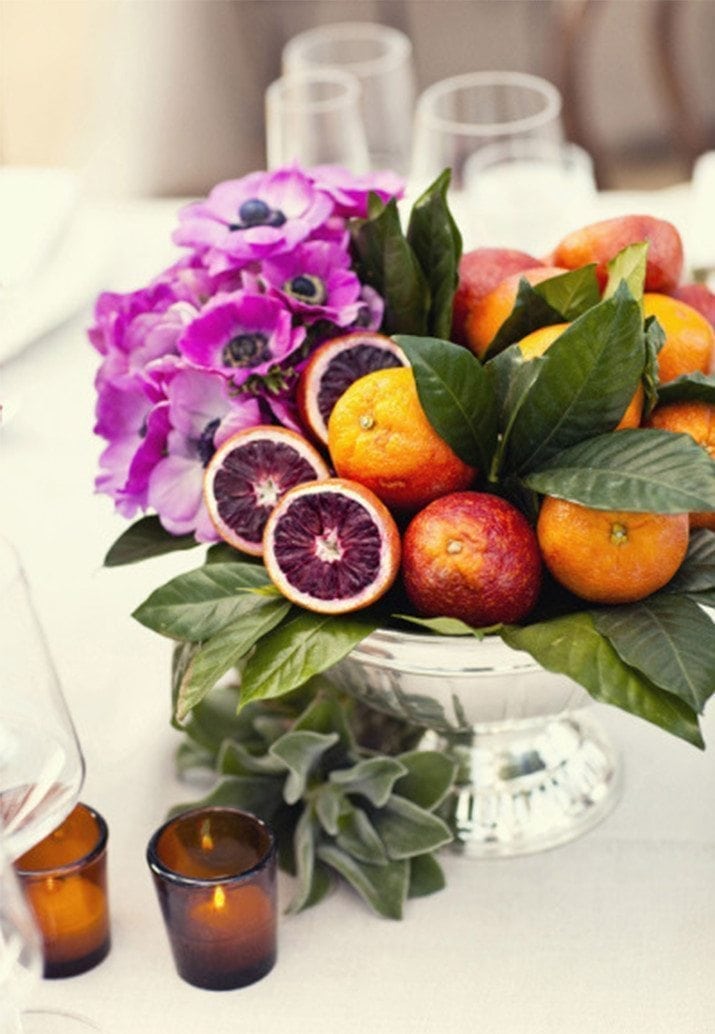 ---
You can also use fruit as your vase. This hollowed out pineapple adds a tropical flair to this centerpiece.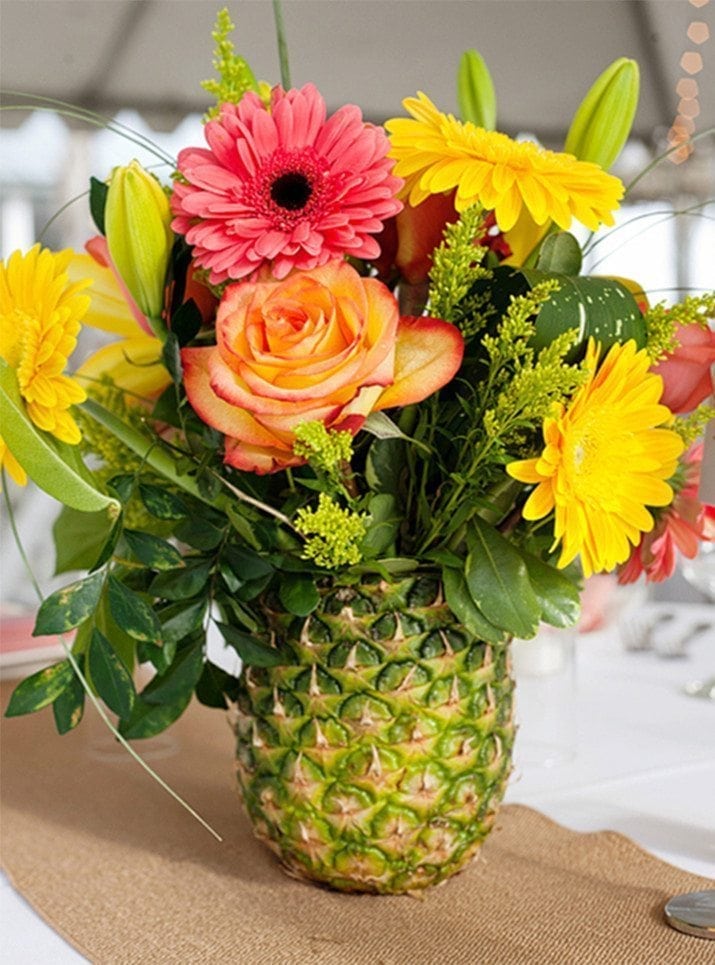 ---
I like low-lying arrangements for tables so that guests can easily converse across the table. These two topiaries would be ideal for a buffet. They are colorful and are so creative.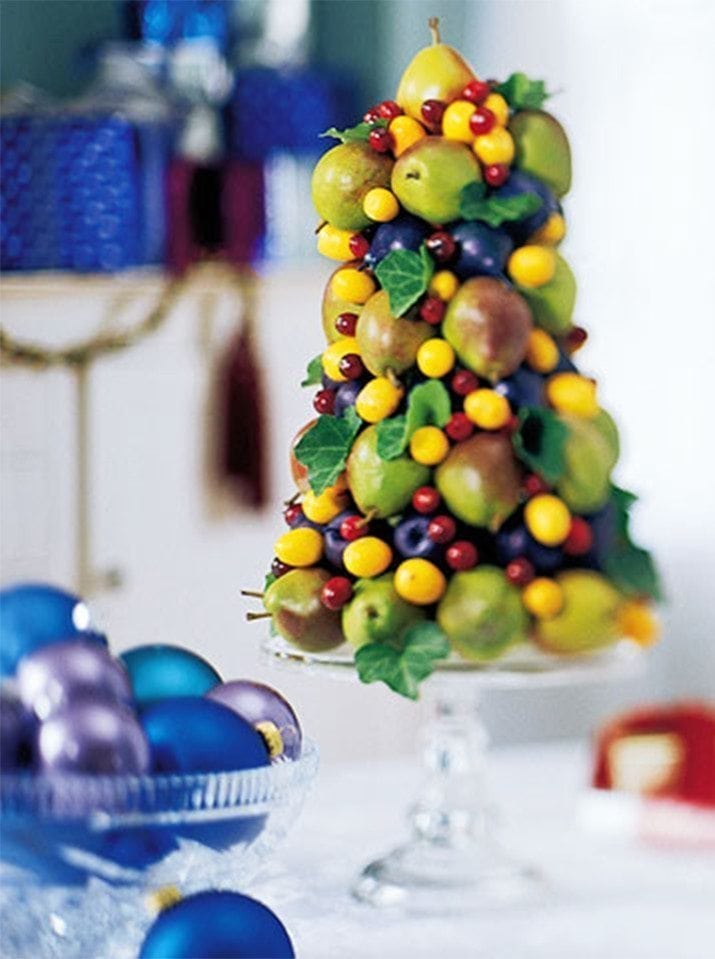 ---
Do you like the addition of fruits and vegetables to floral centerpieces? Let me know if you incorporate them into your party decor.