Welcome to the first edition of "Brenda Coffee's Favorite Things." With everything that's happening in the world, I decided we could use a little diversion. In addition to suggesting books, music, movies, and the occasional recipe, each month I'll give you links to other things you might enjoy like great hotels and getaway places, plus some of my favorite products.
Here's what I'm loving this month.
Beauty Products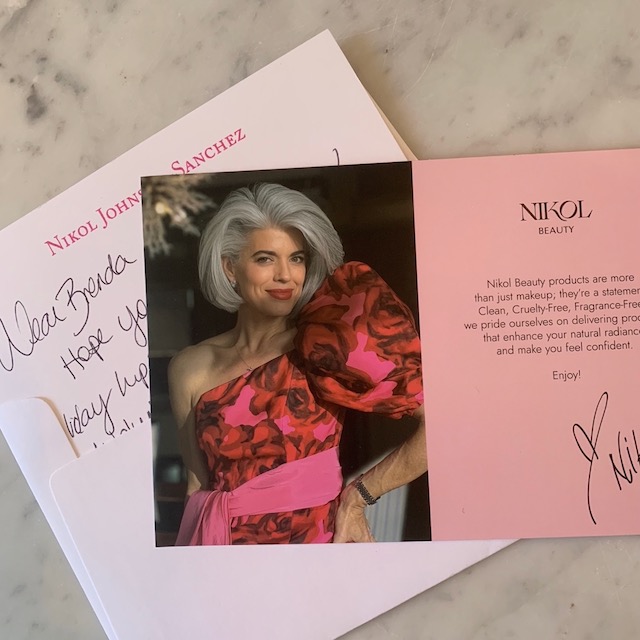 The more I get to know Nikol Johnson-Sanchez—click here for a link to my Ageless Style interview with Nikol—the more I like and respect her. Nikol's had a lot of things on her plate, beginning with living in an apartment for the past two years, with her things packed away in storage, while she and her husband renovated their home and built a new office and filming space for her popular YouTube makeup videos for women over 50. At the same time, she redesigned her makeup line and launched her new holiday products. Whew! I don't know how she does it.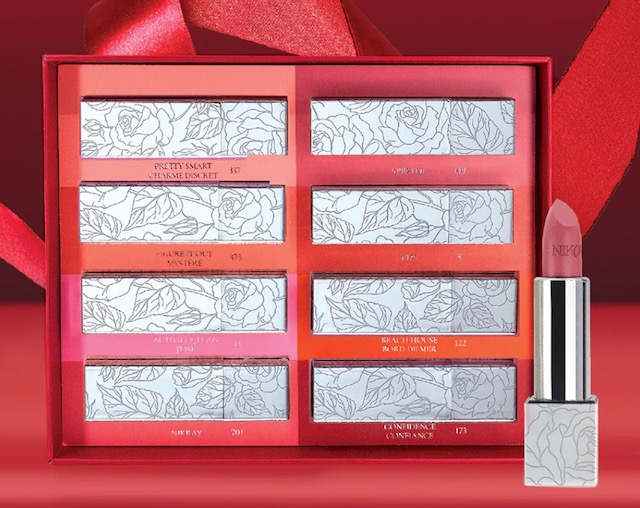 This week, Nikol sent me a gift I think you're going to love: Her Limited Edition Holiday Lipstick Collection. But if you want one for yourself and maybe one for a holiday gift, you might want to hurry because I predict they'll sell out fast. They're creamy, sexy, beautiful, and elegant.
Books
Recently I was asked to interview model, actress, and author, Paulina Porizkova, at an event in Dallas where we talked about her memoir, No Filter. We laughed… a lot… and discovered that in addition to several mutual friends, we have something else in common: husbands who left us in debt when they died of cancer. For 30 years, Paulina was married to Ric Ocasek, lead singer of The Cars, and after his death, she learned he'd cut her out of his will, claiming she'd abandoned him. Yes, they were separated, but they were good friends who were living in the same house, and parenting their two sons. Paulina's a wonderful writer, and her story is one of disbelief, heartbreak, loss, and grief, things that all resonate with me and I imagine will with you as well.
Another book I've enjoyed is Motel Chronicles by the late Academy Award-nominated actor, Sam Shepard. It was published in 2001, but if you're like me, you may have missed it.
After recently enjoying him in the film, Mud, starring Matthew McConaughey, I remembered Shepard was also one of America's greatest and most prolific Pulitzer Prize-winning playwrights, as well as a screenwriter, director, and author of two novels and 10 collections of short stories and autobiographical musings like Motel Chronicles. Whether he's writing about growing up, thinking about the cars of his youth, traveling across the western United States or caring for a mother who had a brain aneurysm, get ready to fall in love all over again with Sam Shepard.
Music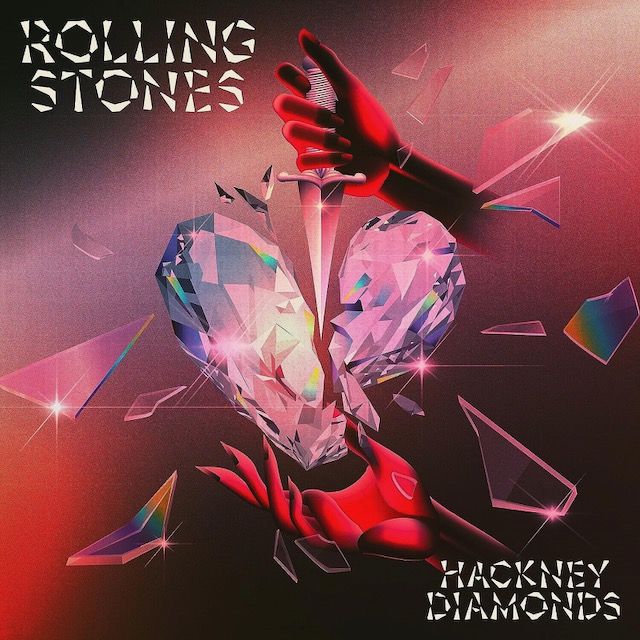 For those of you who know how much I love the Rolling Stones, I promise I'm not a one-trick pony, but if you thought I could talk about music without mentioning the Stones' new album, Hackney Diamonds, think again. Mick Jagger describes the term, hackney diamonds, as "when you get your windscreen broken on Saturday night, and all the bits go on the street." Hackney Diamonds has outsold the rest of the Top Five albums combined and is Number One in 12 countries. Paul McCartney, Stevie Wonder, Elton John, Lady Gaga, and Bill Wyman, former Stones bassist, have each joined the band on a different cut. Some of the songs were co-written by the late Charlie Watts and recorded while he was still living, so in essence, the band is still together on this one.
A couple of weeks ago, on October 20, the Stones introduced their new album at a hush-hush, invitation-only concert at the Racket Club, an intimate venue in NYC. Two of my friends, iconic makeup artist, Sandy Linter, and the favorite hairstylist to all the supermodels, the fabulous Harry King, were invited by Keith Richards and his wife, Patti Hansen, a supermodel herself. As Sandy Linter said, "Best night ever!"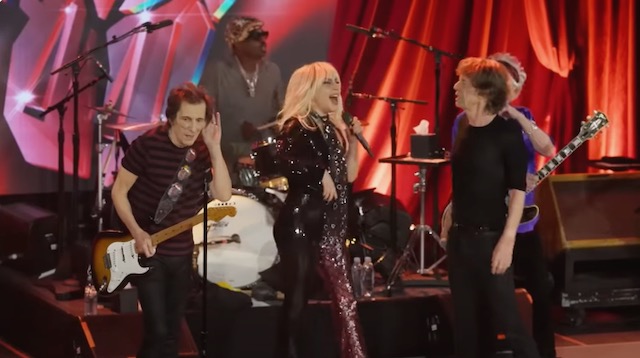 My favorite cut from the album is "Sweet Sounds of Heaven" with Mick and Lady Gaga on vocals, and the sound is oh-so sweet. Spine tingling! Check out this video of the two of them, performing it at the surprise concert, and three-quarters of the way through, when you think they're finished, keep watching. They're off-the-chart amazing! And if you're interested, here's the music video of another great cut from the album, "Don't Get Angry With Me." It's one of the most exciting jump-off-the-screen examples of AI at its best.
Food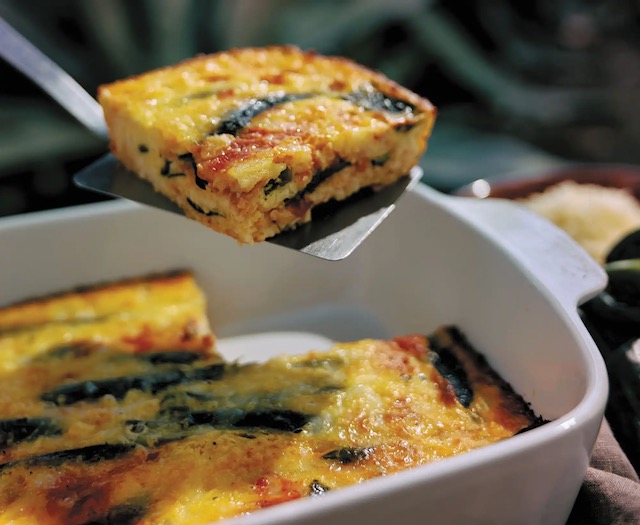 Since the holiday season is upon us, a time when we often have a houseful of guests who need feeding, I'm going to wrap up this month's favorites with an easy, do-ahead breakfast dish. Chile Relleno Casserole. Until next month, adios my sweet friends.
Please let me know how you liked the first edition of "Brenda Coffee's Favorite Things." Stay well, be safe, and try and love your neighbor.