Hello Girlfriends! I hope you and your families are safe from mudslides and this brutal winter weather. Another cold front is blowing through my courtyard. Annie and Lulu are hilarious, running around in circles, one after the other, chasing piles of swirling leaves.
Today I want to share my favorite outfit: black pants and a white shirt. You can never go wrong wearing black and white! It's classic and sharp.
You can dress it up or dress it down, and it lends itself to a wide range of accessories in different colors.
I get excited when I see my favorite fashion bloggers over 50, wearing prints but as the saying goes, "Old habits die hard." Like a compass that always points north, I gravitate toward solid colors. You can count the number of prints I've owned on one hand.
Before I found this Rocio Silk Ruffle Sleeve blouse I wasn't familiar with the Alexis line, but now I find myself looking online to see what else they have.
Every time I'm in NYC, you'll find me at Henri Bendel. Their bags are chic, in style, well-priced and well-made from the same materials as more expensive bags. I bought this thin, black clutch there almost four years ago.
My belt is from Worth New York and is almost 15-years-old. The "belt buckle" is silver mesh, rimmed with rhinestones and a large topaz looking stone in the center. I also wear it with a long, Rick Owens black sweater, black leather pants and no jewelry. It's a great elevated casual, yet elegant look.
These silver bow flats I've had forever. They're Stuart Weiztman, one of the only brands narrow enough to stay on my 6A width skinny feet. Since I have a hard time finding shoes that fit, I take good care of them, storing them in their box with firmly packed tissue in the toes and several folded rows of tissue between each shoe. It also keeps curious puppies from picking up a shoe and disappearing under the bed with it.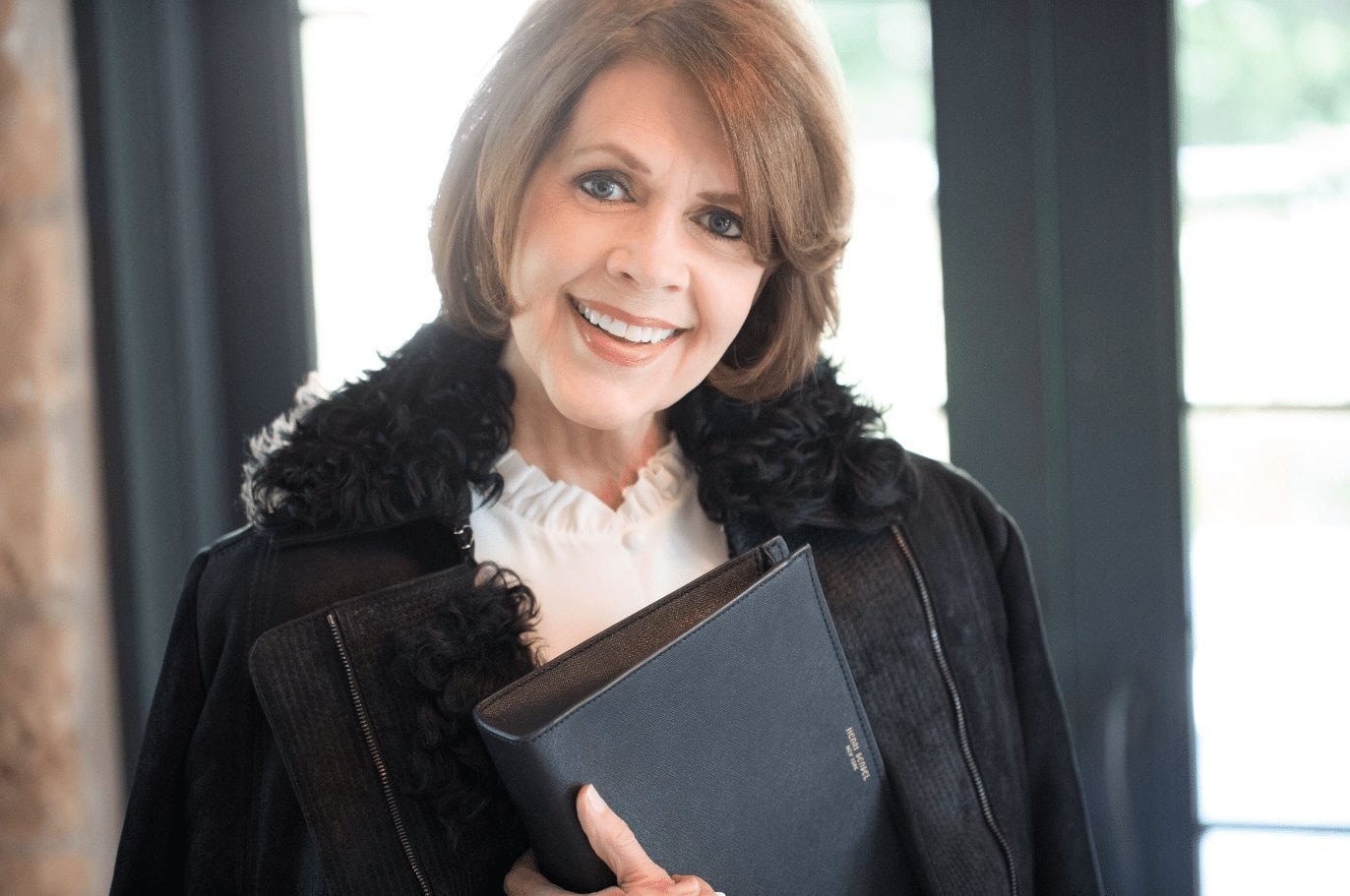 I bought this short, suede jacket with Mongolian lambs wool and trapunto stitching down the front a year ago at Neiman's for a fraction of it's original price! It had already been to every Neiman's store in the country on an end-of-year fur/faux fur sale. The San Antonio store was the last stop, so I was shocked someone hadn't snapped it up! I nicknamed it my "Lauren Ezersky jacket" because it's a little boho and a little rock 'n' roll chic and looks like something she'd wear. Of course Lauren would have lots of unique silver jewelry and her little, sterling silver flask on a chain hooked to her belt… or maybe it holds business cards. Regardless, I WANT ONE!! Yes, I know… I mention Lauren's style A LOT, but she's one of-a-kind, and she's so cool.
If you're ever in a quandary about what to wear, a great pair of black pants and a great white shirt will take you most anywhere!