After chemotherapy for breast cancer, one drink of alcohol was about all I could handle. One drink of anything gave me the talkies and made me the happiest person in the room, but any more than one, and I was fried. I discovered this when James and I stopped for a drink at the Fairmont Hotel in San Francisco on our way to the airport.
I ordered a Cosmopolitan, and it was love at first sip.
This was back in the day when Oprah was oohing and aahing about Cosmos, and I wanted to see what all the fuss was about. The bartender and I struck up a conversation and after my first drink he made me a roadie, on the house, and put it in a Styrofoam cup. By the time James and I got to the airport, I'd finished my second Cosmo. When we reached our gate I went to the ladies room, and a few minutes later James said he looked up in time to see a woman, walking down the concourse, who was talking to herself and laughing. A second later he realized that woman was me. In all our years together, he'd never seen me tipsy. It was the first time two drinks had done that to me.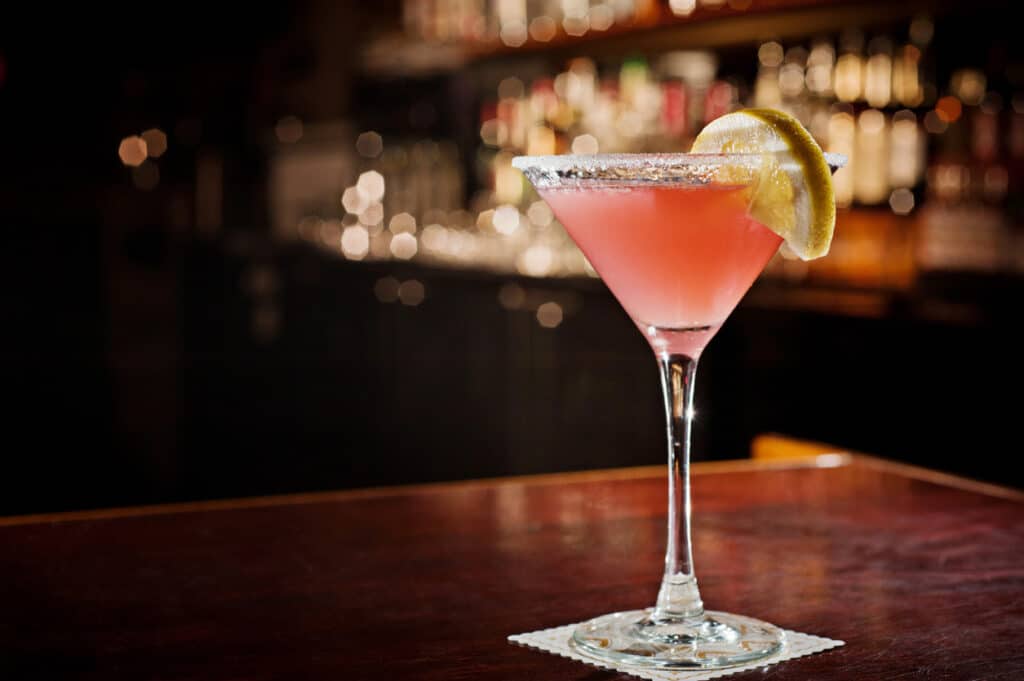 Now my tolerance for alcohol has dropped even further. One drink of anything gives me a hangover the next morning, and I don't get a buzz, so I stopped drinking. When I mentioned this to my doctor, he said it's not uncommon for this to happen to some people as they age. While I never drank to excess, I do miss a great margarita, a glass of champaign, or a vodka tonic, and to some extent, I miss the ritual of having a drink at the end of a long day, but I've found some alternatives.
Over the last year non-alcoholic drinks, better known as mocktails, have surged in popularity. Whether you've stopped drinking alcohol altogether, or you're looking to cutback, there are lots of non-alcohol spirits on the market from distillers like Seedlip, which offer three alternatives to mix with tonic as well as a host of recipes that come with their bottles. FYI, the Seedlip link I've included contains three small sample bottles of each of their premium blends for you to try. Other non-alcohol spirits include Monday Zero Alcohol Gin, and Ritual Zero Proof, a whiskey alternative.
If you like champagne, try a bottle of non-alcoholic champagne and sparkling wine like St Regis Sparkling Brut, Chateau de Fleur, or Surely Sparkling Rosé from Sonoma, California.
Then there are the drinks you can make with your own ingredients like the Mango Mule, Citrus Fizz and the Virgin Cucumber Gimlet, which all sound good, but I haven't made them yet.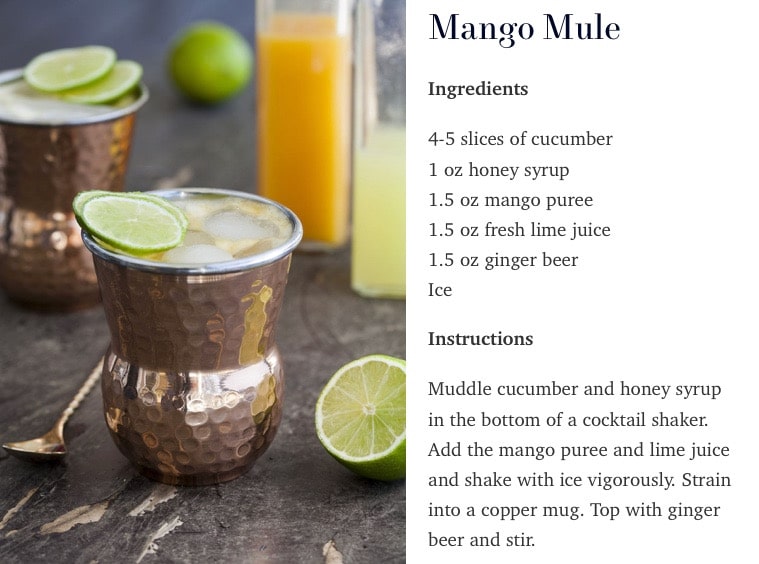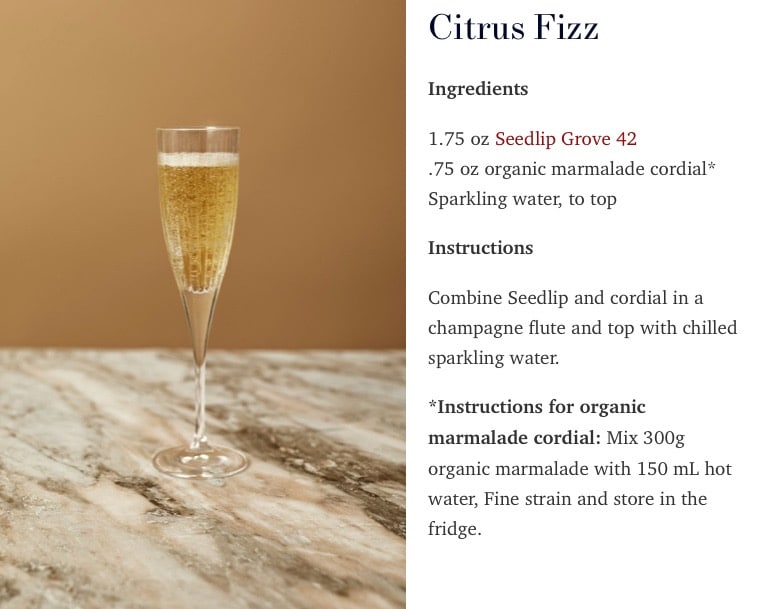 Cheers everyone!