When most of us hear the word "homebuilder," we think of a male-dominated profession, but these hardworking Texas women have built 17 homes in the last two years. Debbie White and Deana Sears are the powerhouse team behind Southern Charm Builders just north of San Antonio.
With no middle men—literally and figuratively—Debbie and Deana build homes for their clients like they hope someone would build a home for them.
Whether it was publishing a magazine for attorneys, or 10 years in real estate, Debbie White has always been in sales. When the builder walked off with her and her ex-husband's money—without completing their 6,000-square-foot home—like any strong Texas woman, Debbie took the proverbial bull by the horns. With the stress of the builder absconding with their money and a financial market that was charging 17 percent interest rates, Debbie's marriage ended in divorce. Like everyone else, however, she didn't throw her arms up and walk away. She built the house herself.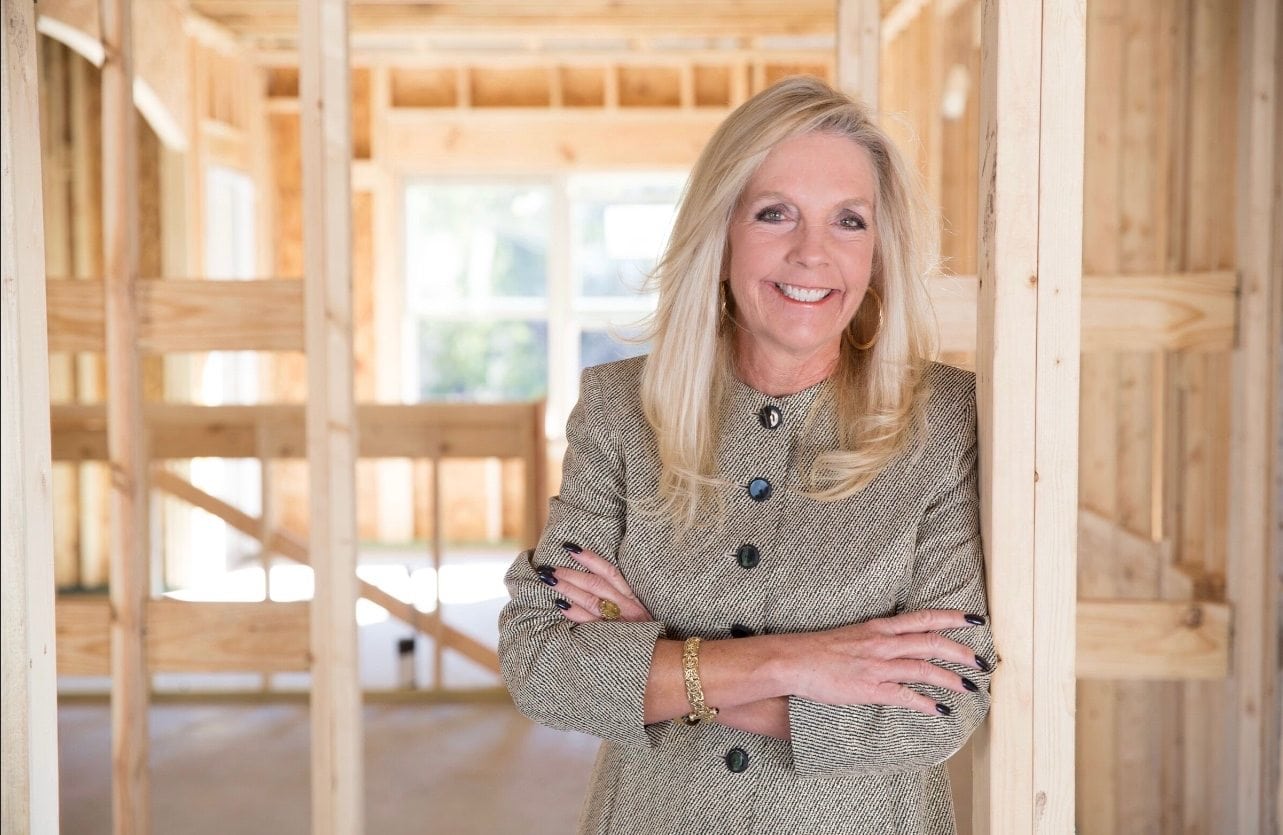 Debbie White, Partner, Southern Charm Builders
"I learned the order everything needed to be done in, and how it needs to be done, and I just did it," said Debbie.
From there Debbie met a framer who knew a lot of subcontractors, and together, they decided to build a spec home. In addition to their experience, Debbie White's grandfather was in the lumber business; her first husband and her brother were stucco contractors, and her daughter is an interior designer. The world of homebuilding was a natural for her.
Deana Sears, Debbie's partner in Southern Charm Builders, is also a Texas woman. Straight out of college, Deana went to work for the Dallas Cowboys where she handled the media, the players and player appearances for 14 years. When she married a television anchorman and moved to San Antonio, she and her husband built three homes. On the last home, Debbie was their builder.
Remembering when Deana Sears was her client, Debbie said, "I've built a lot of homes from 10,000 to 1,000 square feet and dealt with a lot of home owners. Deana's the only client who ever came in on budget, and she dealt with everything in an awesome manner. She's sweet. She's organized and meticulous. She knows how to get along with people, and we're both Christian women."
Deana Sears, Partner, Southern Charm Builders
When Deana's husband proposed the two women join forces and become a team, Debbie thought about it and prayed about it. "Deana has strengths in areas I don't like to handle," said Debbie. "I'm the on-the-job person, so we compliment one another."
"Building homes is kind of like having a baby," said Debbie. "You say I'm never going to do another one, and then, there you go!"
After suffering through a bad homebuilding experience that led to divorce, Debbie vowed she would never put anyone through that.
"Unlike a lot of builders, after you sign the contract, you never see them again, but we're it," said Deana. "We take care of everything. We get business strictly on our reputation, and we pride ourselves on the good job we do."
From taking a piece of land, to seeing people happy with the end result, Debbie and Deana find the homebuilding process rewarding. "We've had women stand in their new kitchens and cry!" said Debbie.
"During the entire procedure of building a house, we will hold your hand from the beginning, until you're holding the key to your new home."