If you are looking for some inspiration for decorating your staircase for Christmas, you will enjoy these beautifully decorated holiday staircases. These photos will make you think outside of the traditional colors and materials.
Decorating with Fruits and Vegetables
I have a fondness for decorating with fruits and vegetables, and citrus fruits go so well with greenery. Designer Tobi Fairley created this beautiful garland with oranges and cloves which will also smell great!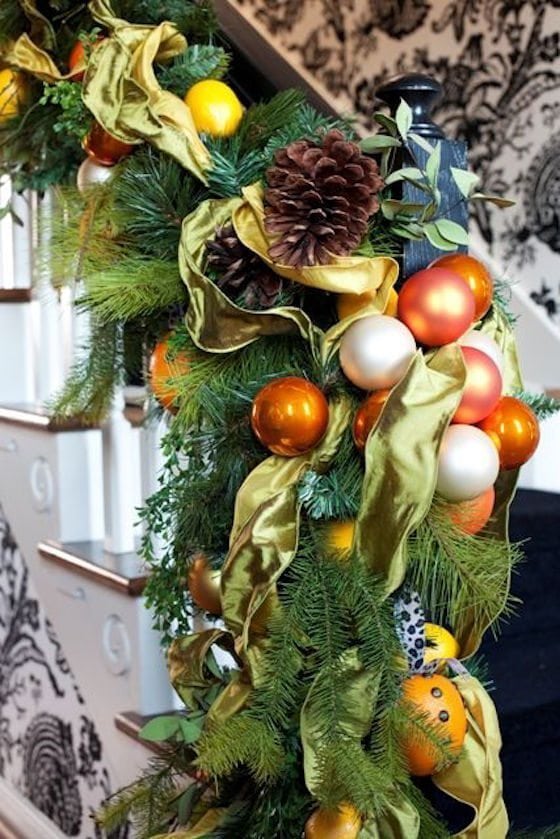 I also found this beautiful foyer on Traditional Home, decorated with oranges, key limes and cranberries.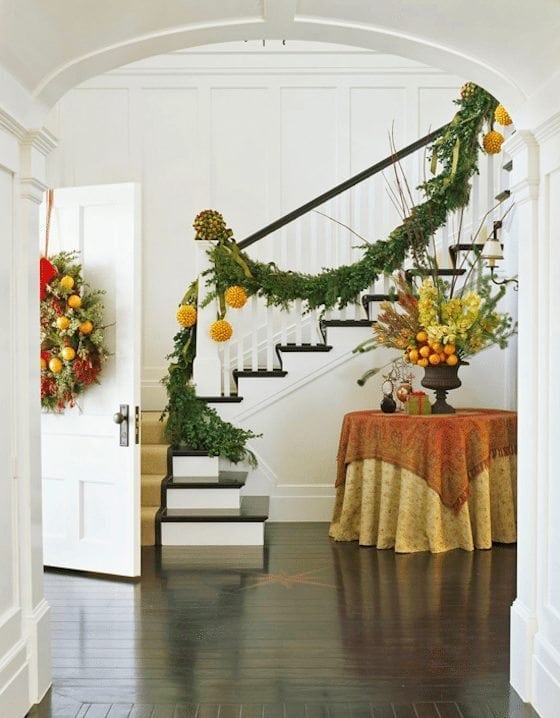 via Traditional Home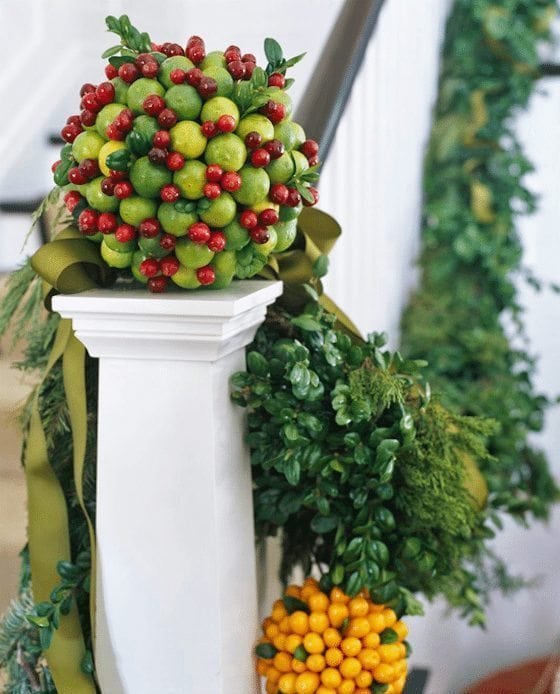 via Traditional Home
Add Sparkle to Your Garland
If you have access to electricity by your stairs, add small lights to your stair garland for some extra sparkle.
via Traditional Home
Go for the Silver
Silver and green are an elegant, yet neutral, color combination for holiday decorating. I love both the stair garland and the front door wreath in the photo below, don't you?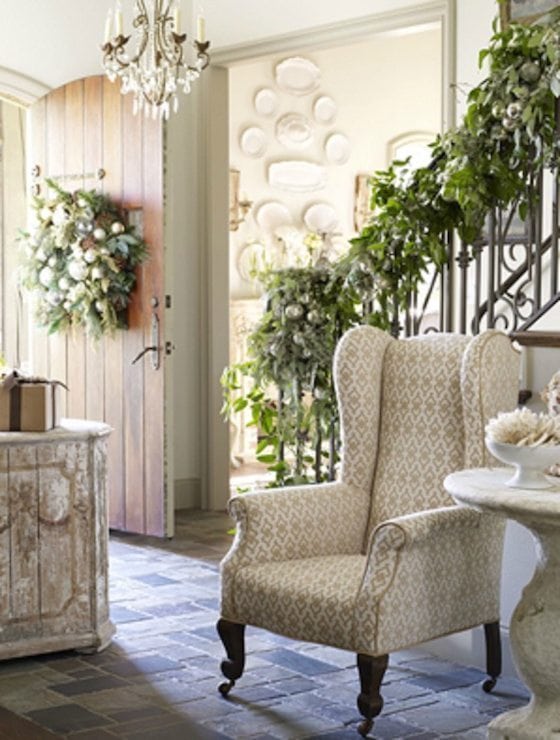 Add Different Textures to Your Garland
I like adding shiny magnolia leaves to the pine garland for different textures.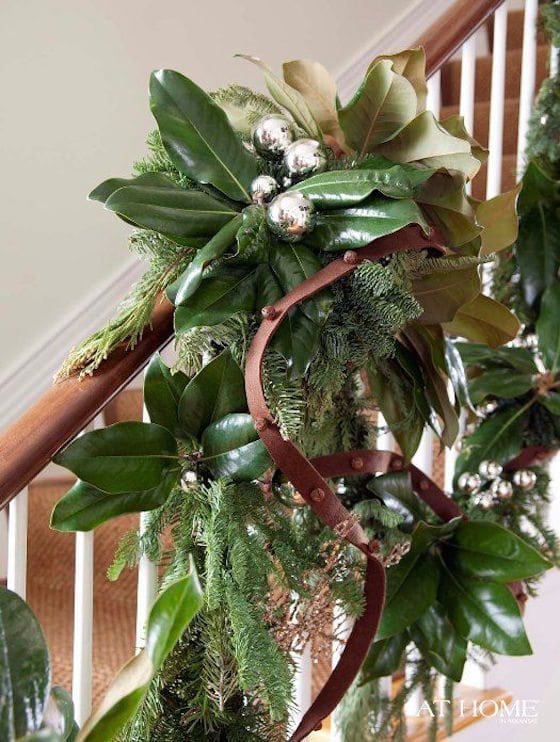 Additional Holiday Decorating Inspiration
At my OMG Lifestyle Blog I share 8 Beautifully Decorated Christmas Staircases such as this one with the gold and white bow. For additional inspiration, visit the blog.
Do you decorate your staircase the same way every Christmas or do you like to change it up?