Sometimes it feels like I've been surviving something all of my life, and my cumulative experiences have given me an overwhelming desire to talk to people and write about survival. First, on my breast cancer blog, and now, here on 1010ParkPlace. If you've been reading my blogs for any length of time then you know I believe if we can harness the power of our minds, we can get through anything.
I know this to be true because I've called upon that ability after I was taken at gunpoint in Guatemala, during treatment for breast cancer, and after my husband died unexpectedly on Christmas.
In my memoir, I've finally written about what happened to me in Guatemala, but it's not something I've shared with many people so I'm still not comfortable talking about it. I start to, but then I want to stop in midsentence. I will tell you that after I escaped my captors, I relived every second again and again. It became a movie that played in my head, and I recalled even the smallest details like how one of the men who took me smelled of onions and cigarettes.
Several months after I got home, a friend suggested I see a doctor who was a recognized expert in hypnotherapy. I saw him a lot over the next few years, and I listened to the custom hypnosis tapes he made for me. His cassette tapes gave me the tools to cope with the trauma of what I'd experienced, so it shouldn't be surprising that I've written, frequently, about hypnotherapy and guided imagery—also known as guided meditation. Both are forms of self-hypnosis that help our unconscious mind to heal while our conscious mind allows us to get through our day.
I don't mean to be pushy, but please hear me when I say guided imagery changed my life. Don't just read this and say, "Oh, I'm glad it worked for Brenda" and then forget about it because it can help you as well. Big problems and little ones.
A dear friend of mine is experiencing a lot of BIG stress in her life. As a result, her blood pressure is alarmingly high. I shared my history with guided imagery and suggested she might think about downloading one of Belleruth Naperstek's carefully curated, science-based audios (she's world-renowned and so well thought of) and listening to them. She said she'd think about it. This week her blood pressure escalated to "off-the-chart, stroke-scary territory," and she wound up in the emergency room, but she still hasn't given guided imagery a try, but I get it. When we're afraid, it's hard to let go of the mantle of worry and do something that sounds so "touchy-feely." How can that possibly help me?
It occurred to me my friend might also be afraid of it. I get that, too, but guided imagery doesn't strip us of our free will. Yes, it's a form of self-hypnosis, but it doesn't put you in a trance like some Las Vegas magician. Far from it. You can turn off the audio anytime and do something else.
Perhaps I should have told her to listen to it first, without trying to relax at the same time, so she'd know what to expect.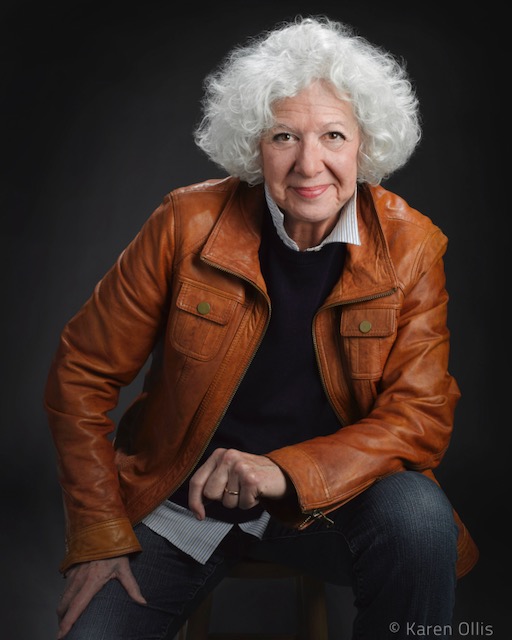 Belleruth Naperstek, Guided Imagery Founder
Belleruth Naperstek's guided imagery audios have long been a proven tool to help with blood pressure, stress, panic attacks, preparing for surgery, cancer treatment, and helping soldiers and people like me get past trauma. Major medical institutions, health plans, and corporate wellness centers offer her recordings, including Johns Hopkins, the US Veterans Health Administration, the Mayo Clinic, and the US Armed Services. If you'd like to know more about her, here's an interview I did with her a few years ago.
We've all been through tough times, and if we've learned anything from them, I hope it's that we get through them. I also hope when we meet others who are struggling, we reach out and share our experiences and help them know it won't always be this way. Things will get better.