Regardless of where you live, summer should be about cool, easy dressing with clothes that make life seem effortless. I'm in South Texas where even Annie and Lulu have turned up their noses at the great outdoors unless they're in the shade, looking for Mr. Lizard or snacking on the jasmine, growing up my trellis. And me?
If I'm going out in this heat, I want something that's not too tight, allows the air to circulate around me and is still fashionable.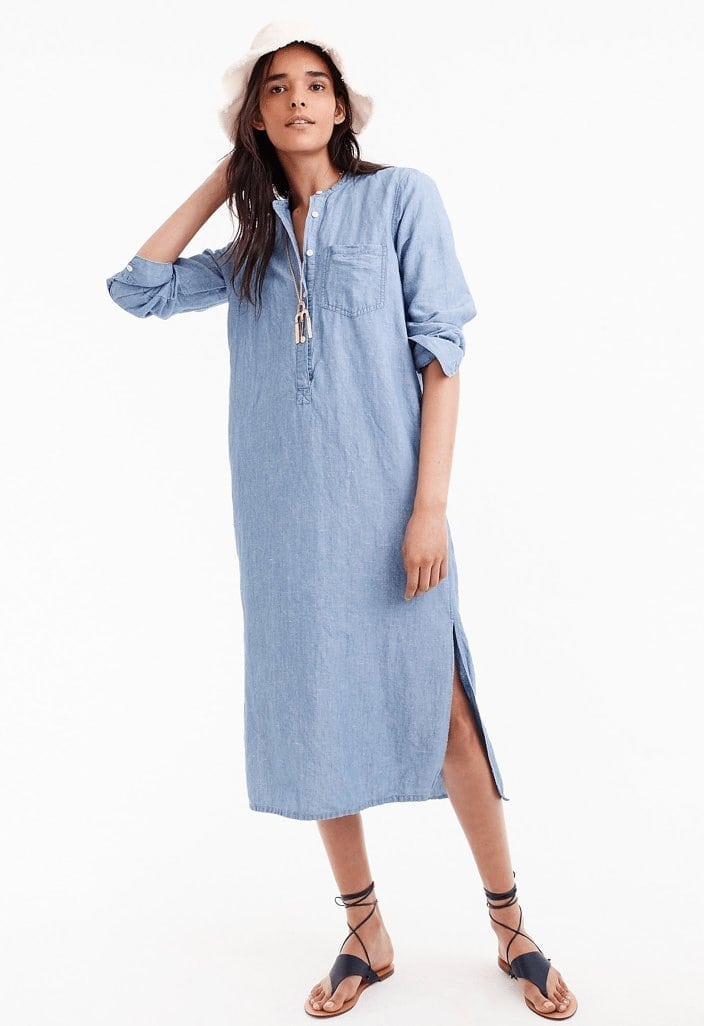 All of the pieces of clothing I'm including are on sale, so if you're interested, click thru below to the website and see the discount. I like this simple, classic Tunic Dress in Chambray by J. Crew. It has double side slits and can be machine washed. It's easy to slip on. Accessorize with a long necklace, and it's perfect for running around town or going to a neighborhood barbeque.
These Eyelet Wanderer Utility Pants from Anthropologie are on sale. The eyelet detailing takes them up a notch from everyday pants, and they're machine washable.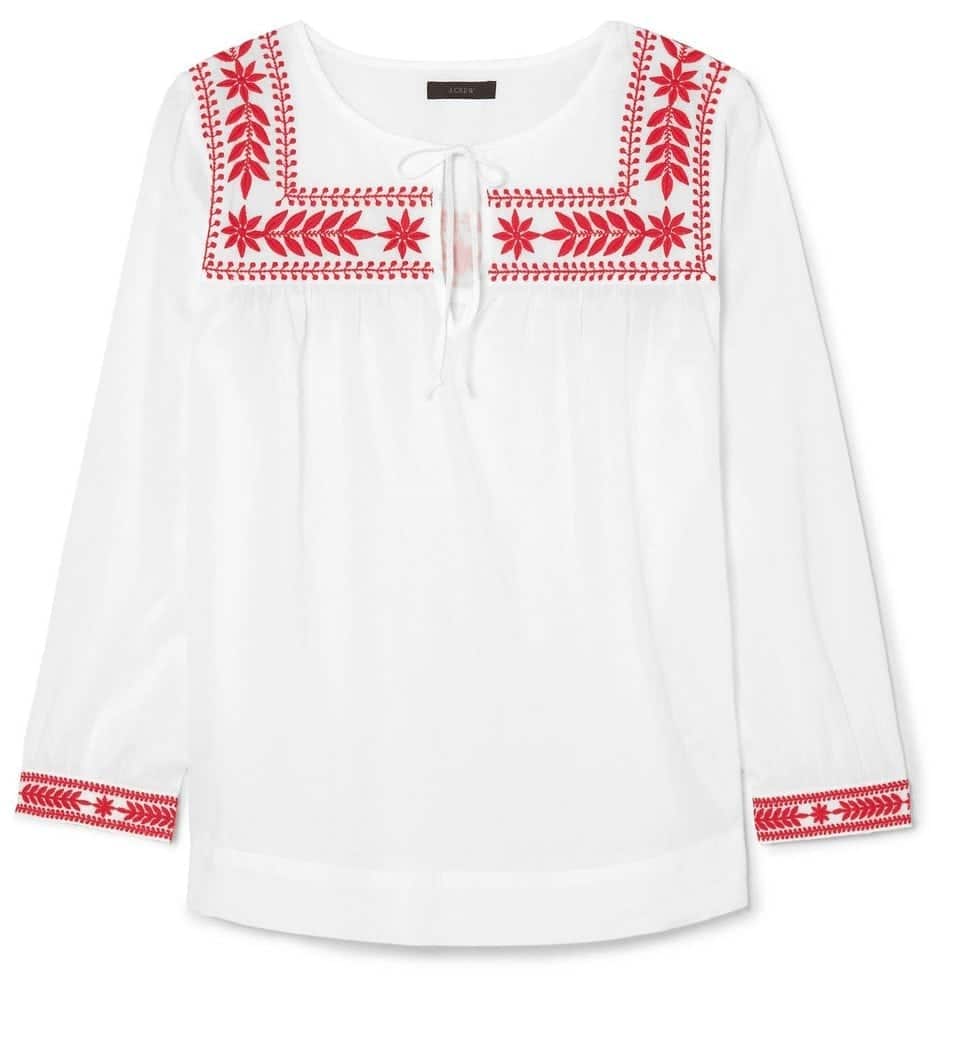 Pair the eyelet pants with this cotton-voile blouse from J. Crew that's also on sale and machine washable.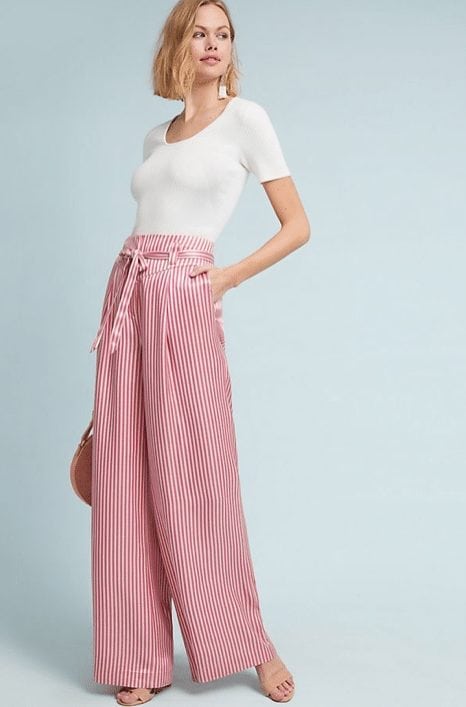 I'm crazy about these Ventura Wide-Leg Trousers on sale from Anthropologie. They're a great elevated casual look for exploring Savannah or Santa Barbara or a dinner date with your honey. Wear them with a white Gap t-shirt, sandals, a straw bag and with or without a hat.
You don't have to sacrifice looking polished when you have an easy weekend.
I love shopping online because of the options available to me. I've written about this before, but here are a few secrets to successful shopping online.
• If available, read the products reviews. You can learn a lot like whether the garment's cut well, it runs big or small or it's good quality.
• Know what looks good on you. If you've never looked good in cropped pants, don't suddenly think that cute pair you found will be any different. That said, here's a tip for wearing cropped pants: Wear sandals or espadrilles with straps that wrap around your ankles and tie just below where the crop hits your leg. The crisscross ties fill in the space that makes cropped pants look awkward on you.
• Not sure about which size fits you? Order two and send back all or part of what you don't like. Most brands have free shipping and provide you with labels. Easy peasy!