Are you ready for a style challenge, or does the thought of learning a new style trick make you want to run and hide? If you have yet to master pattern mixing, currently on-trend, then today's your lucky day. Remember how prints are mixed in 2016 is not to be confused with a by-gone era when plaids and polka dots never crossed paths. Back in the day, we may have dabbled with mixed prints on any given day, but when our mothers caught sight of it… We were immediately marched back to our rooms, then kindly assisted with our wardrobe selections. Aren't you glad certain fashion rules have been broken forever?
So who's ready to learn mix prints like a pro? Well then… What are we waiting for? Let's take a look at just how easy it is to become a pattern mixing expert.
Let's start with something easy, like stripes, because Jenna Lyons swears stripes go with everything. So let's put that sage advice to the test.
FIRST: Keep your fabric in the same color family. In this case, marine blue.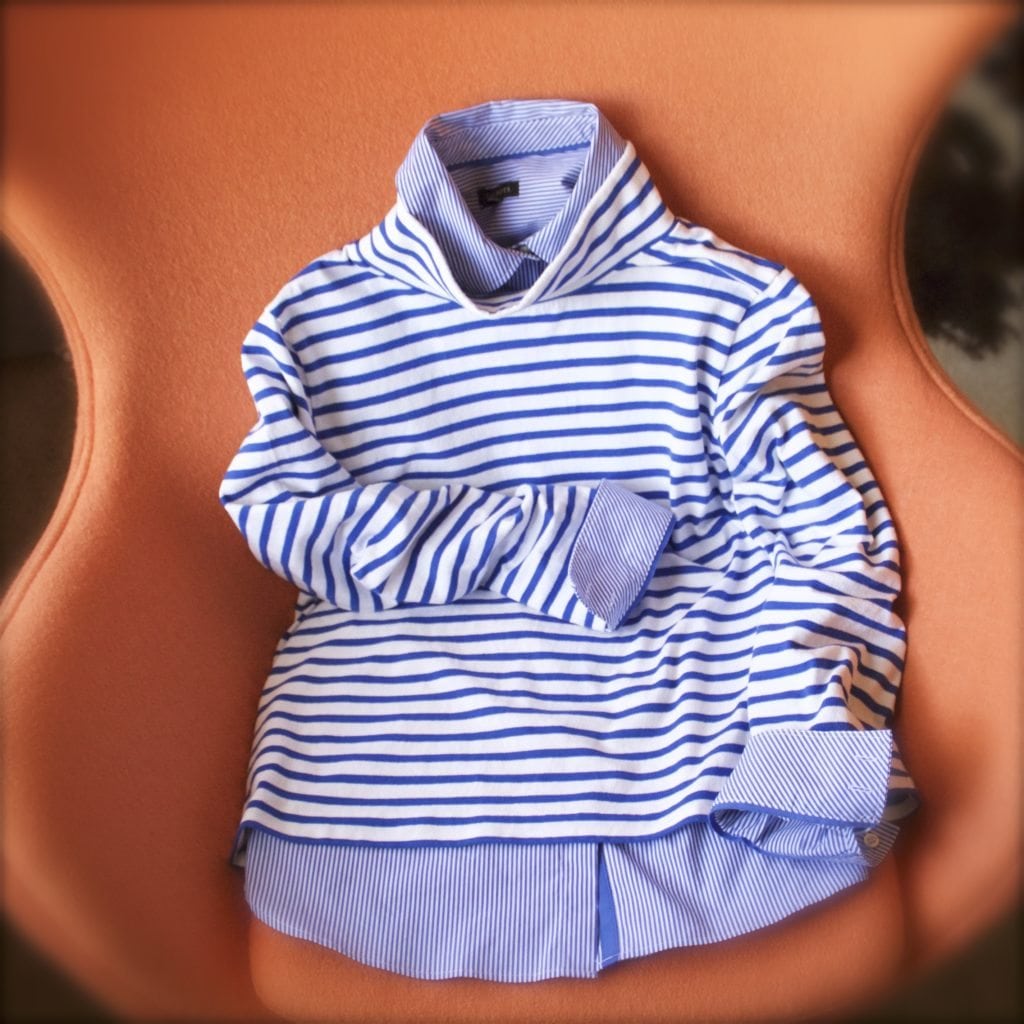 SECOND: Mix prints of different scales, horizontal and vertical, skinny and fat, wide and thin.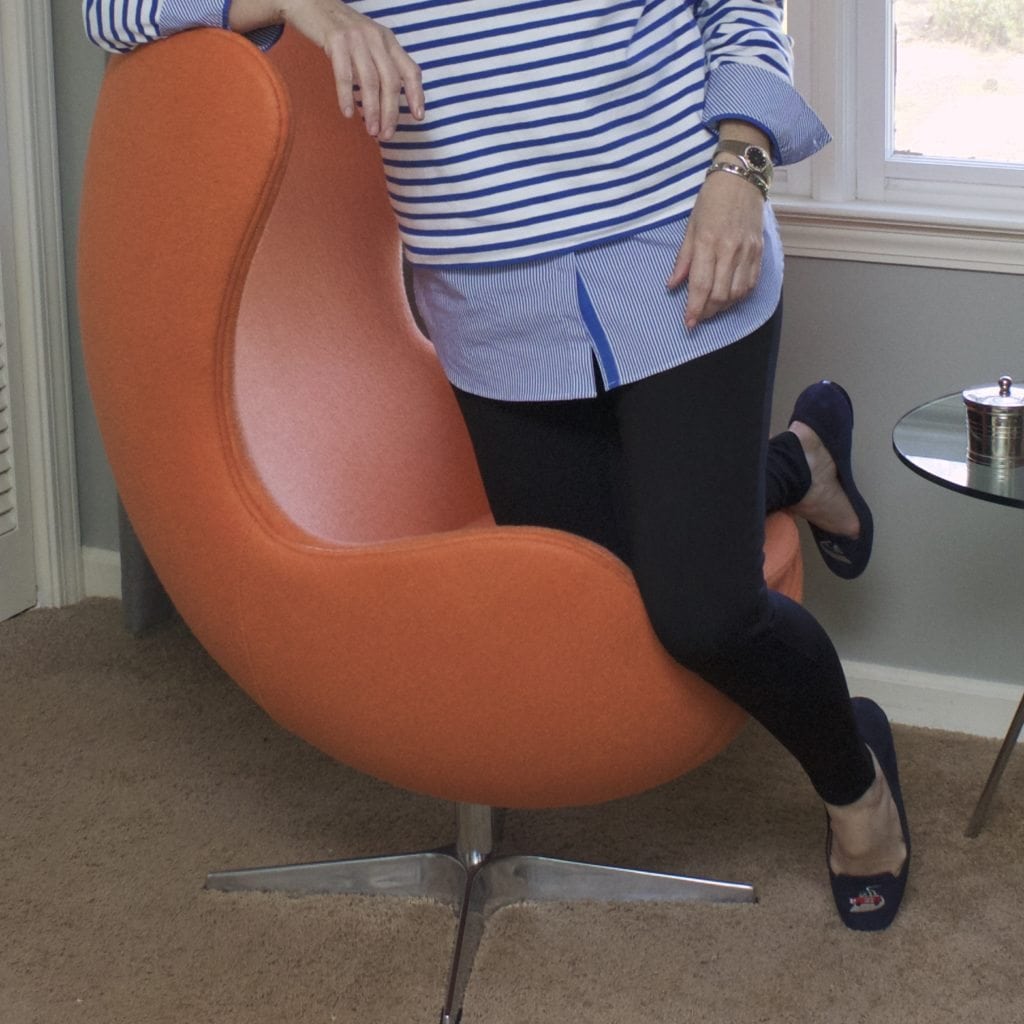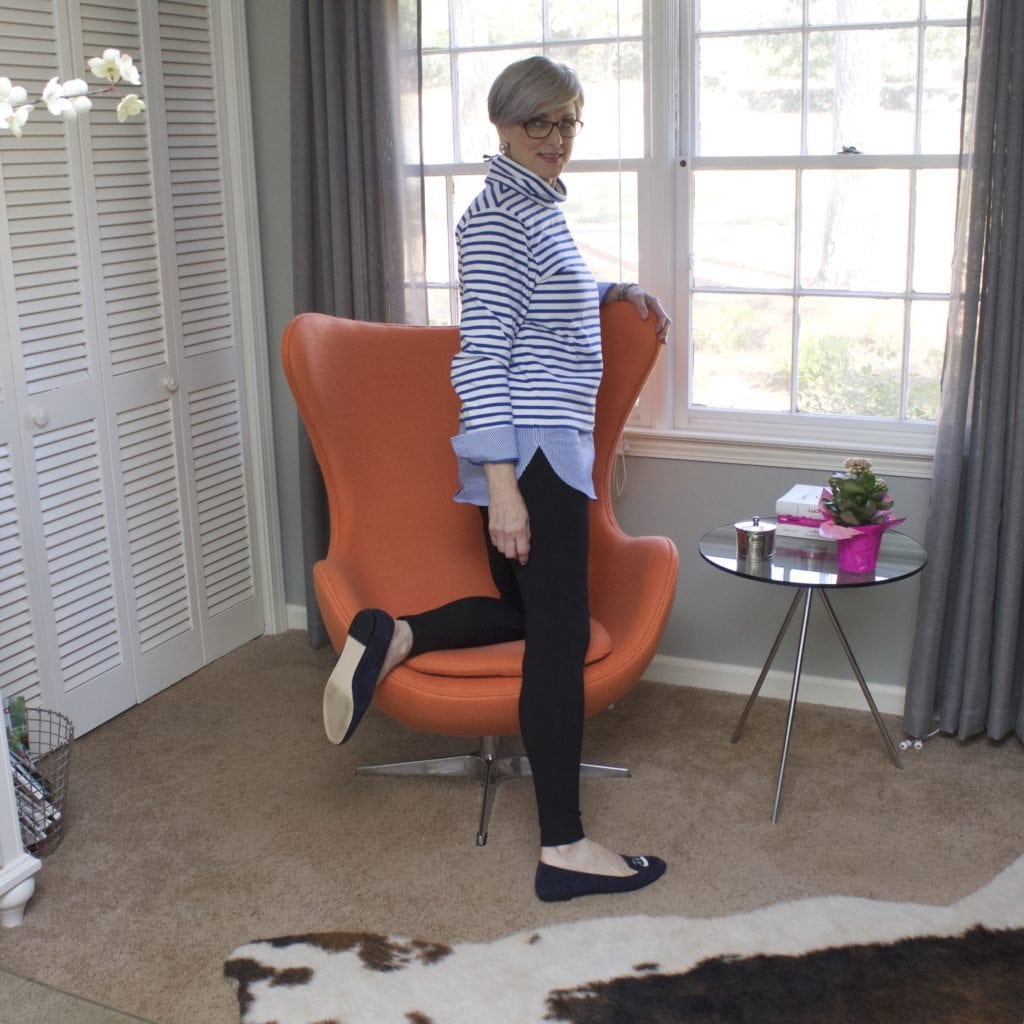 THIRD: Double up on the same print. Um, yeah. Stripes y'all.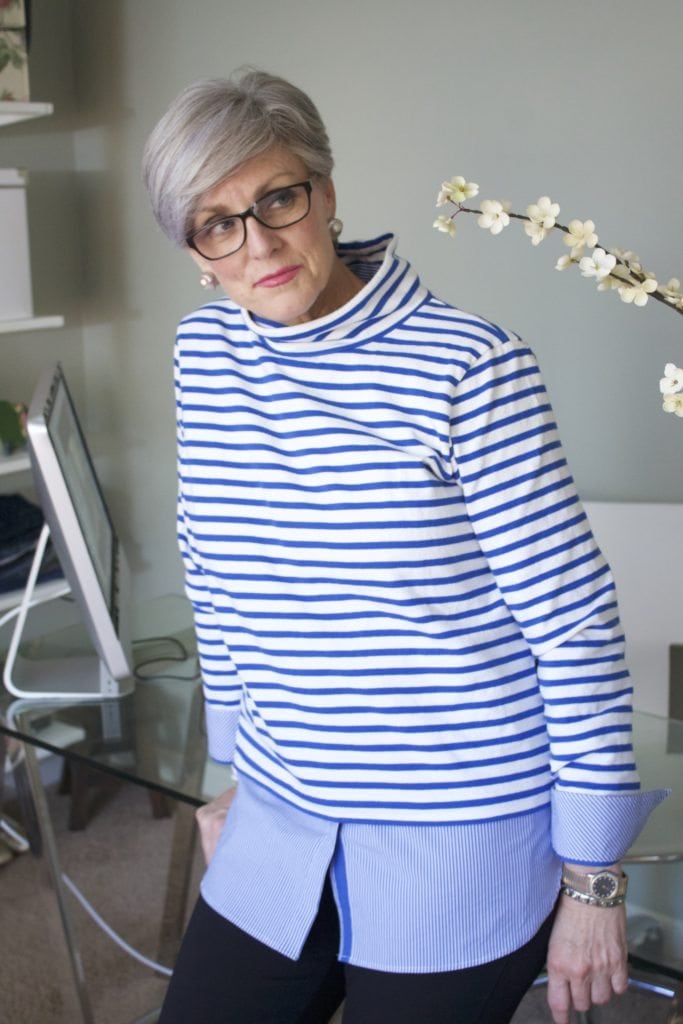 Didn't I tell you this was easy? Now, it's your turn to become a master of mixed prints.
If there's a style challenge you would like me to tackle here on 1010 Park Place, just leave a comment at the bottom of my post.
'Cuz we all know I love to put style to the test.
And yes, I'm wearing glasses in this photo shoot. But on most days I wear contacts. If you didn't have a chance to catch my story how I transitioned to contact lenses at the ripe age of 54, you could read all about it here.