Throughout history many marriages were more of a business arrangement between families than a marriage of love. If the bride came from wealth, her dress reflected her status, otherwise, most brides wore the best dress they owned. It wasn't until the marriage of England's Queen Victoria in 1840, that white wedding dresses came into vogue. Since then styles and traditions have changed. First-time brides no longer feel they have to wear white, and choosing a dress for a second wedding—especially if the bride is a certain age—is often more challenging.
Months before I married James, I hadn't given my dress much thought until… One morning I awoke with what can best be described as a strong message.
As clear as can be, my little voice said, "Your dress is waiting for you. Go find it. Today."
Instead of going to water aerobics, I dressed and took care with my hair and makeup. I wanted to look befitting of a great dress instead of looking like I was shopping for zucchini.
When I left the house, it was like my car had a mind of its own. Of all the big box stores and boutiques, I drove straight to Saks. I parked my car, went in the store and walked straight to my dress. I'd never seen a photo of it, but instinctually, I knew where it was. Even on the hanger, it took my breath away.
When the saleslady poked her head in the dressing room, her eyes got big and she said, "I'll be right back." In minutes, every saleswoman in Saks Fifth Avenue was clustered outside my dressing room. The look on their faces made me feel like it was, indeed, a special dress, and I was beautiful. None of them had seen the dress on because minutes before the store opened that morning, they'd put the dress out on the floor for the first time. It was as though this glorious dress had called to me.
That was 1996, and I'd never seen a silver pleated fabric. Today metallic silver and gold pleated fabrics are all the rage—I wore a pair of gold pleated pants last night—but none of them compare with my wedding dress. BTW, those aren't seams. It's one continuous piece of fabric. That in itself is amazing!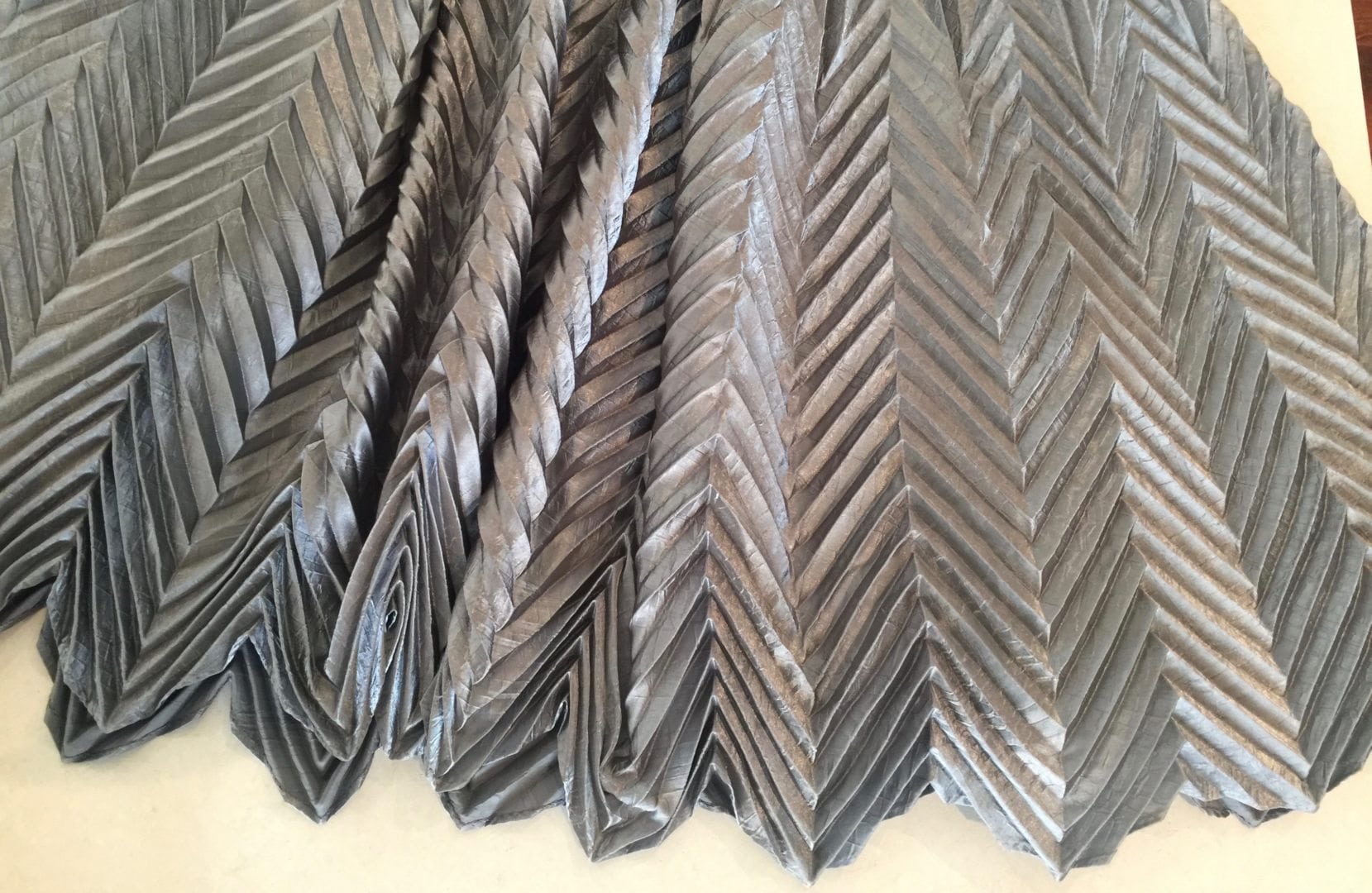 While my fabric is a bright silver, it's not the shiny, chrome metallic of today's fabrics. It's classier, like it was designed for royalty. The off the shoulder bodysuit is the same shade of silver but "smocked"—I hesitate to use this word because it conjures up dresses little girls wear at Easter—with a smooth fabric from the waist down.
I was vaguely aware of the designer, Jeanne Marc, and frankly, I didn't care what it cost which, as it turned out, was a good thing. It was—and still is—the most beautiful dress I've ever owned.
James and I were married in a small English garden at Trinity University's Parker Chapel. I still remember the look on his face when the doors at the end of the garden opened and the sun hit my dress. He mouthed the word, "Wow!" He looked "Wow" as well in his new Armani suit.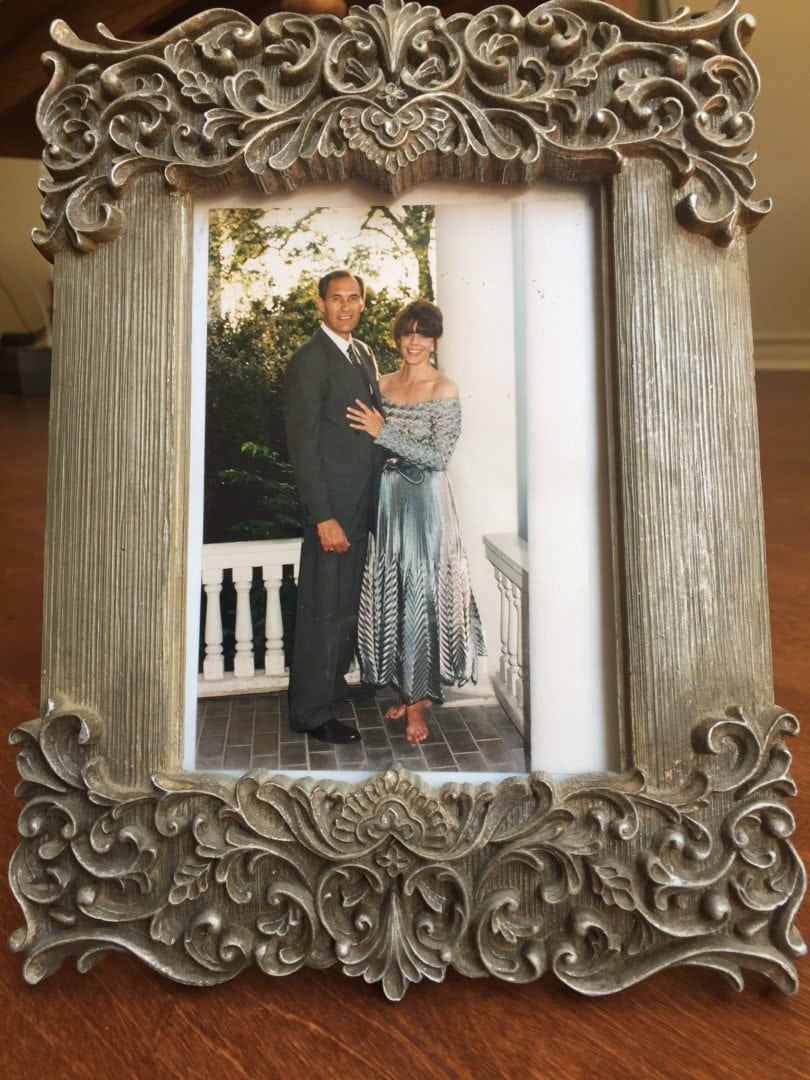 From then on, if I was in doubt when shopping for an outfit, I went for the classy "Wow" every time.