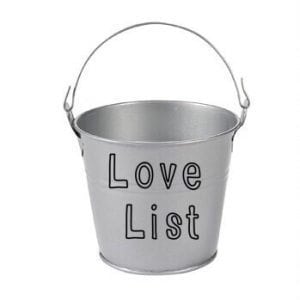 Most people have a "bucket list" but I never wanted to call mine that because it implies you want to cram all of these things in before you die. You know, as in "kick the proverbial bucket." The focus there isn't on joy or inspiration, it's on racing against an imaginary grim reaper. After much thought, I decided to call my list The Love List.
It is a list of experiences I'd love to have, and places I'd love to see. They are places I want to visit for either relaxation, adventurous, educational or spiritual purposes.
My Love List has one huge qualifier: We must be able to drive to each place since we now own a motor home. Portugal? Probably not. Roma or Sicily? No, grazie. Key West? Hello, Margaritaville!
For us, since I'm not doing this alone, the journey has always been just as important as the destination. Who knows what wonderful things will happen along the way? Who knows what wonderful new friends we will meet along the way? And who knows which conversation may lead to Another Roadside Attraction we knew nothing about?
A few of the top things on my list are:
A gorgeous Saguaro sunrise with my morning coffee
Experiencing the Aurora Borealis
Hearing wolves howling at night
The thing I like best about having a motorhome is the freedom to surrender to serendipity; no schedule to meet; no planes to catch, cars to rent or bags to lug around. Like sweet little hermit crabs, we have what we need right there with us.
Our RV is equipped with a very comfortable fold-out-bed (not an oxymoron anymore) so that friends can come for a visit and have a luxurious time. Actually we hope to get them hooked so they'll want to buy their own RV and travel with us. Maybe that's what the term "Diesel-Pusher" really means, after all. . .
XO Donna
P.S. – If you have a favorite destination a bit off the beaten path, please let me know. I'd love to go!