I know the moment the love affair began. I was in a small vintage store in New York City, surrounded by piles of clothes and shelves of shoes, and amidst it all, I spotted the perfect faux leopard coat (above and below photo). It was so unique. It had a brown faux fur lapel, fell at the sweet spot right above my knees, and it fit me perfectly. And those beautiful spots…

Since that day, I've been obsessed with, maybe even addicted to, the iconic pattern of the black rosettes against the leopard's golden coat, with its rich shades of textured browns, whites and black. It was love at first sight. This is THE coat that started it all.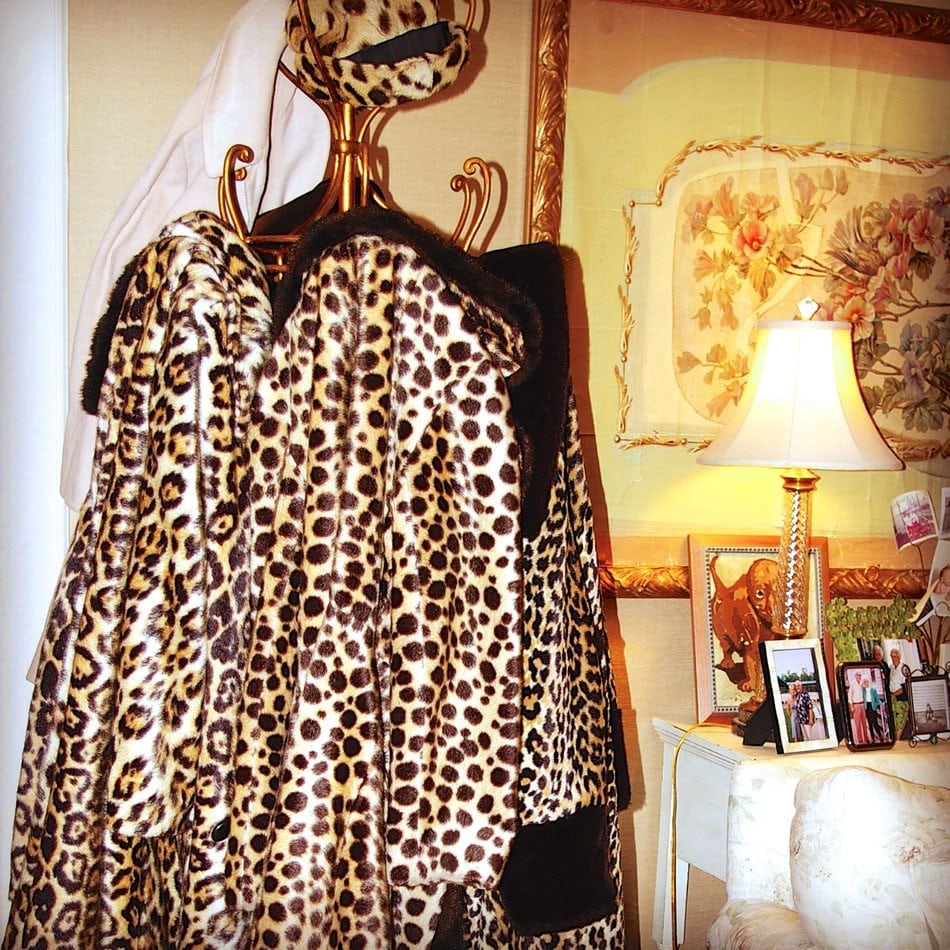 After that day I became a lifelong collector of vintage animal print coats, muffs, and handbags. Everytime I think I've reached my limit, that perfect vintage handbag appears. I just can't get enough of it. Oh, and just to be clear… When I say leopard, I'm including other animal prints, like cheetah, jaguar and tiger.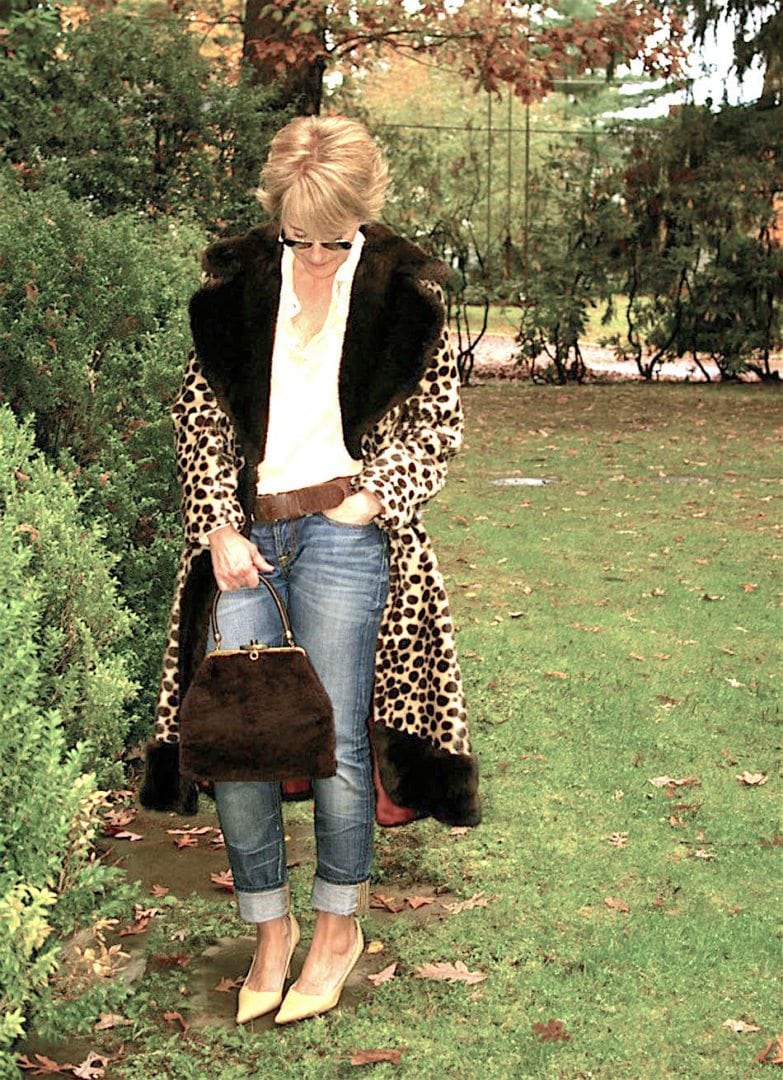 I wear leopard with anything and everything, anytime and anywhere, any day and any season. It is amazingly versatile. Dress it up or dress it down. Pair with denim, stripes, florals, patterns and even other animal prints. What Jenna Lyons said is true. "Leopard is a neutral."
Leopard is a statement but a fabulous one. It's glamorous. It's sexy. It's edgy. It's bold. It's unexpected. It's spot-on.
As far as I'm concerned leopard isn't trendy like some style magazines like to tell you. It's classic, timeless, and it's been a fashion staple for decades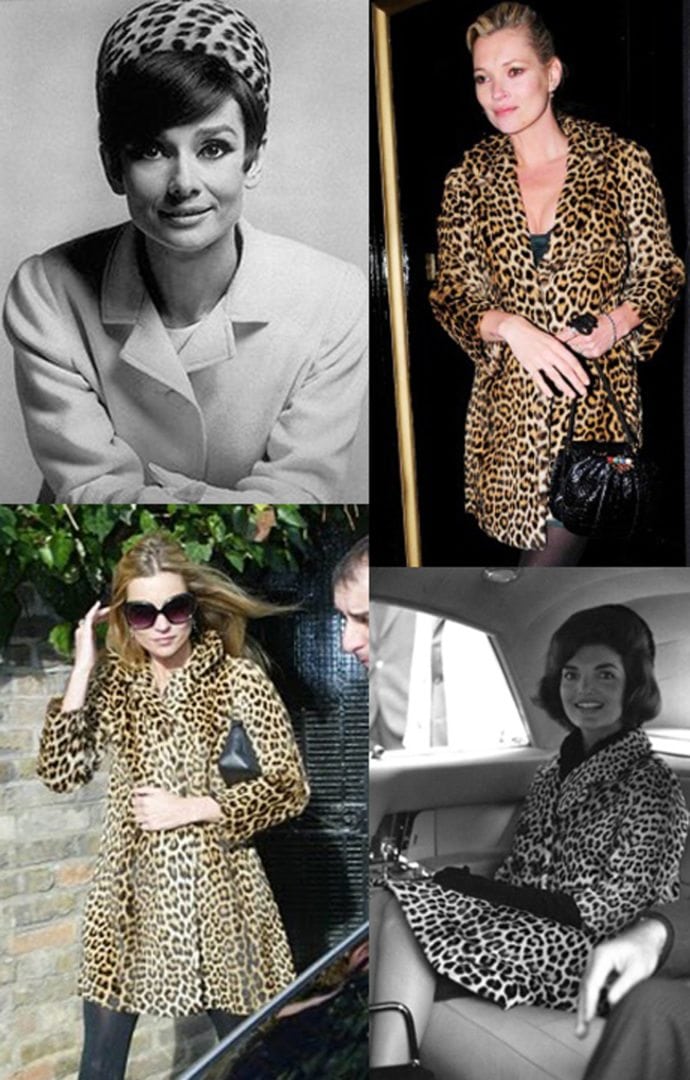 Leopard print hit the big time after Jackie Kennedy wore her famous leopard coat in 1962. Everyone had to have one. Today leopard print is mainstream. Current style icons like Kate Moss and Emmanuelle Alt are often photographed wearing leopard.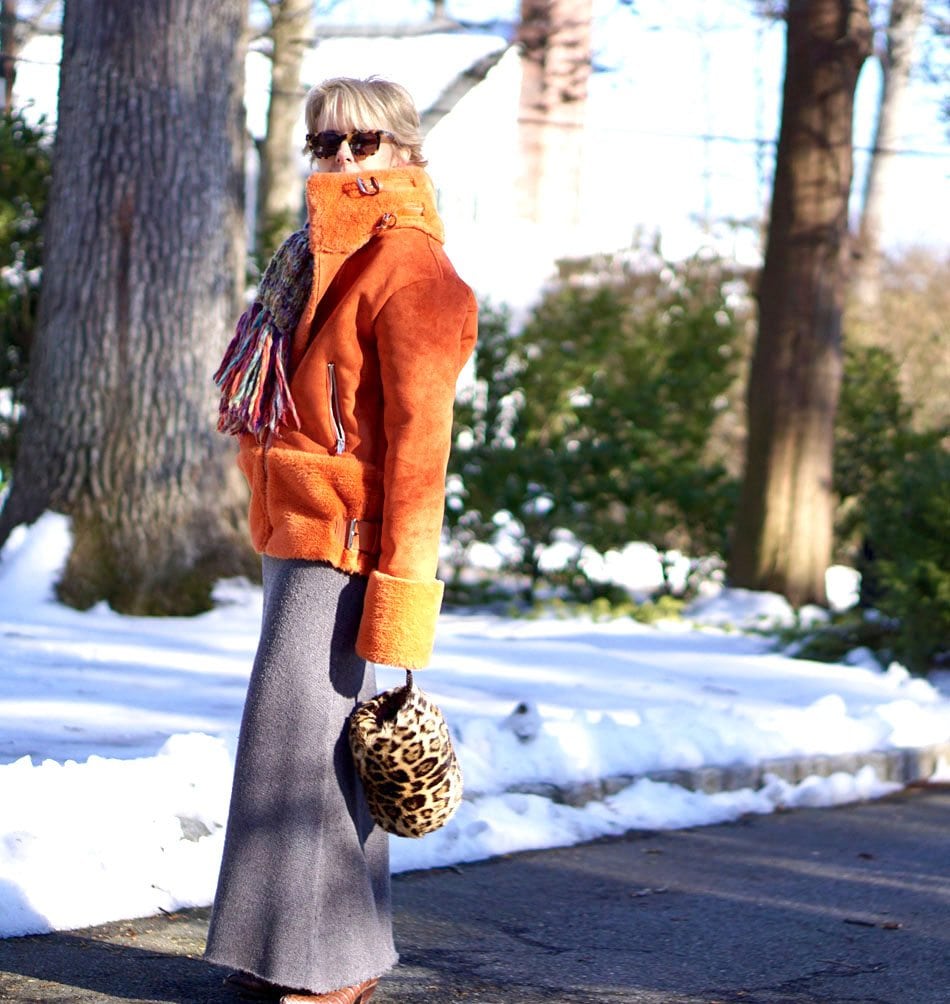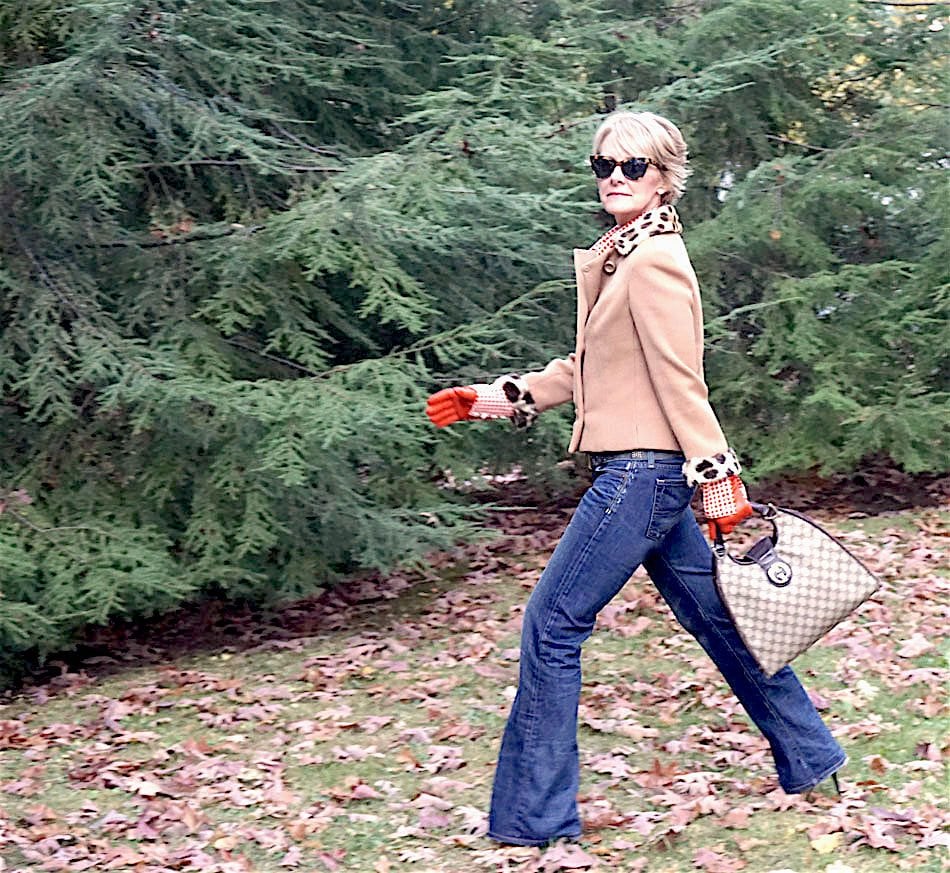 In general I don't subscribe to style rules, and I certainly don't subscribe to the rule that you should only wear one piece of leopard at a time. I will say if you want to look classy and sophisticated, stay away from leopard prints that don't resemble the real thing like neon or shiny prints.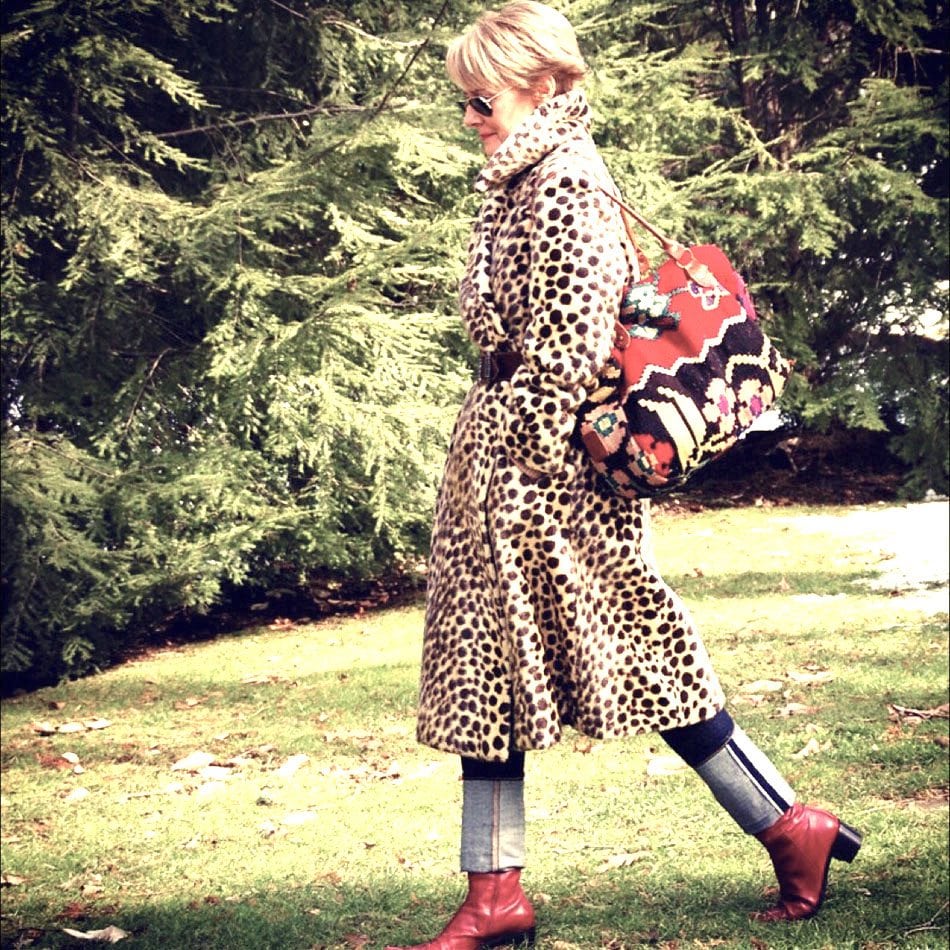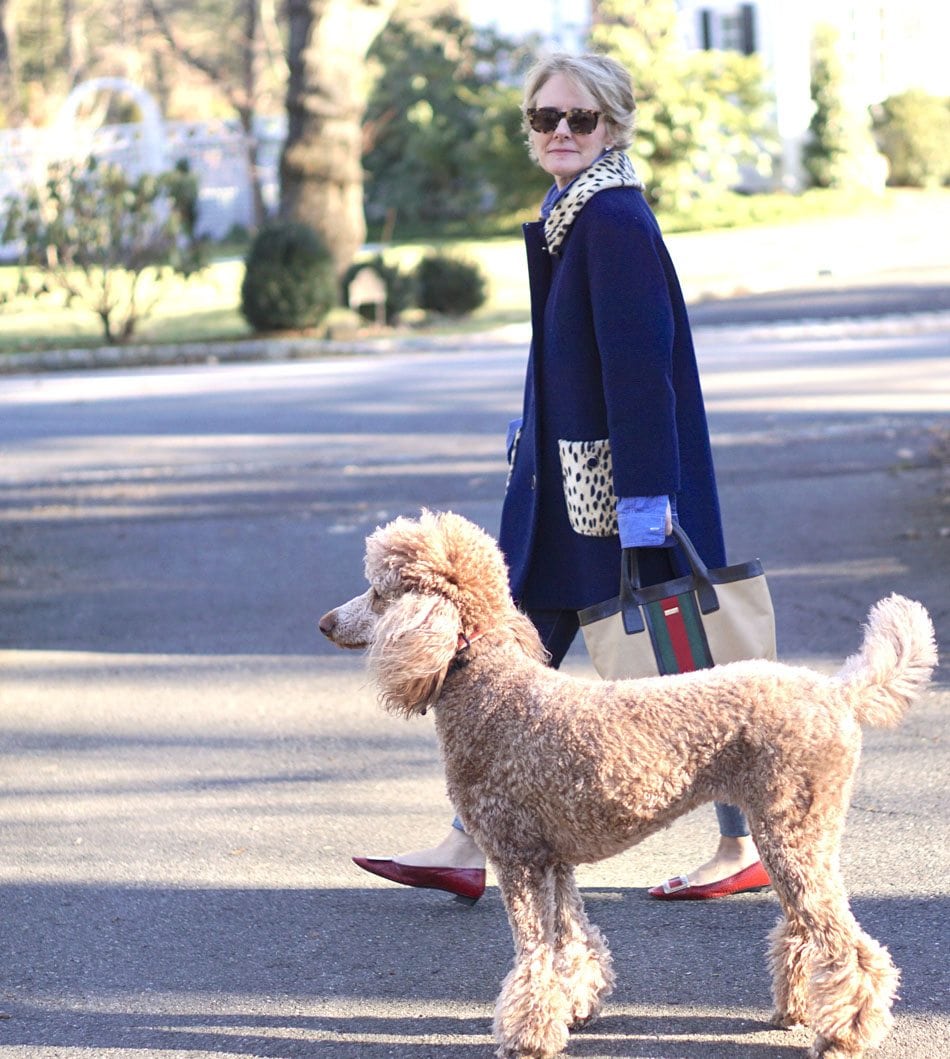 So many people have told me they're afraid to wear leopard, using the excuses like they don't want to stand out, they're too old, or they can't pull it off. If this is you, then start with something small, like a scarf or a bracelet. Then work your way up to a handbag or shoes. If you fall in love like me, go for a dress or a coat. You may need to dip your toe in slowly, but don't shy away from wearing leopard if you have the desire. You'll be surprised how it gives you that extra spring in your step. Be careful, though. If you're like me, you might fall head over leopard heels.