Do you have a room in your home that you like but don't love? Sometimes a room is missing something. A punch of color or a special detail that gives it the WOW FACTOR. A very inexpensive way to jazz up your room is to paint the ceiling something other than white!
If you need some design inspiration you will enjoy this collection of rooms with painted ceilings.
Decorative Painted Ceilings
First off is a dining room with a metalic painted ceiling. It warms up the room, especially with the darker walls. Very rich and elegant! Don't you agree?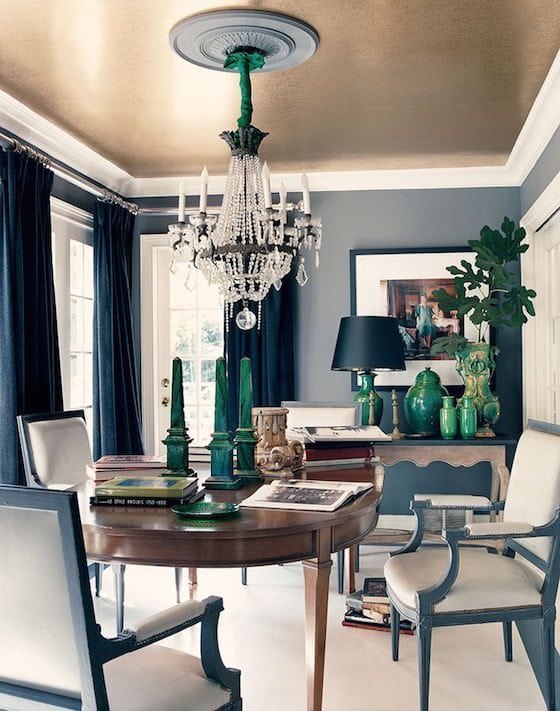 An all white kitchen can be just that. All white and maybe a bit boring without some color. I love how the designer incorporated the color in the painted ceiling.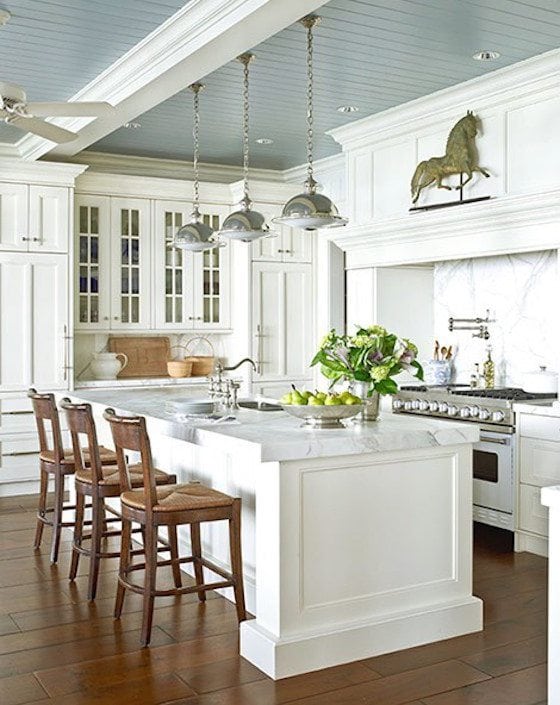 I feel the same about this kitchen and it's painted ceiling in a warm taupe. It really warms up the room.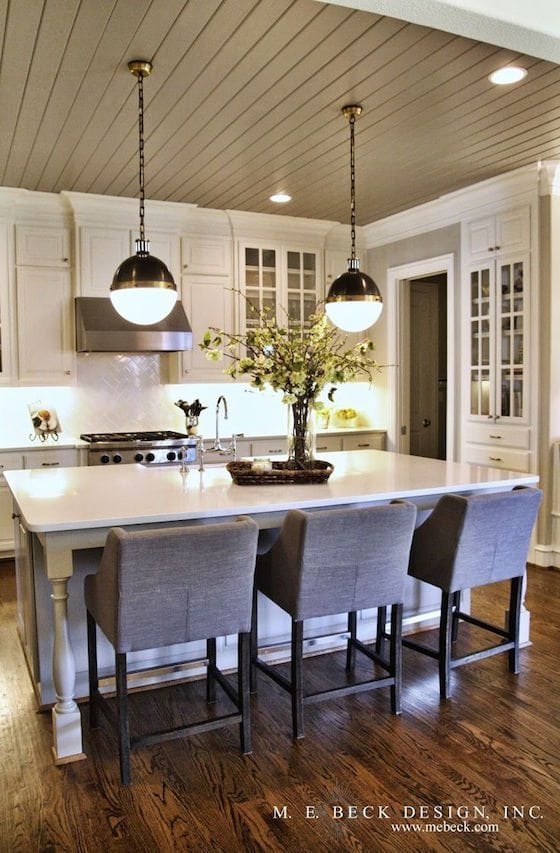 This sunroom makes you feel like you are outside with the blue ceiling.
This green stripe was a bold yet beautiful move to give this room a pop of color.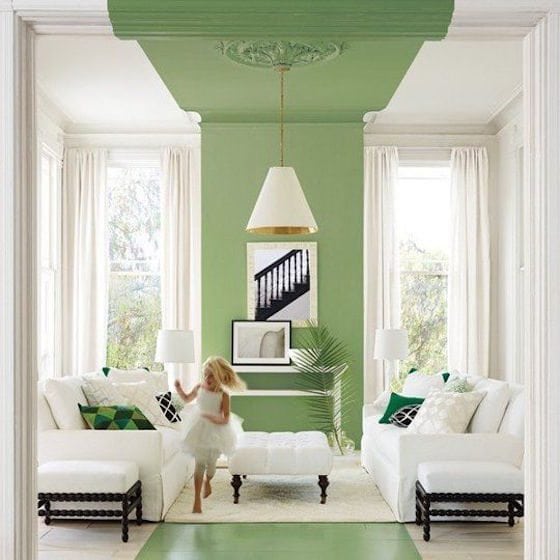 The soft gray ceiling softens this bedroom decor.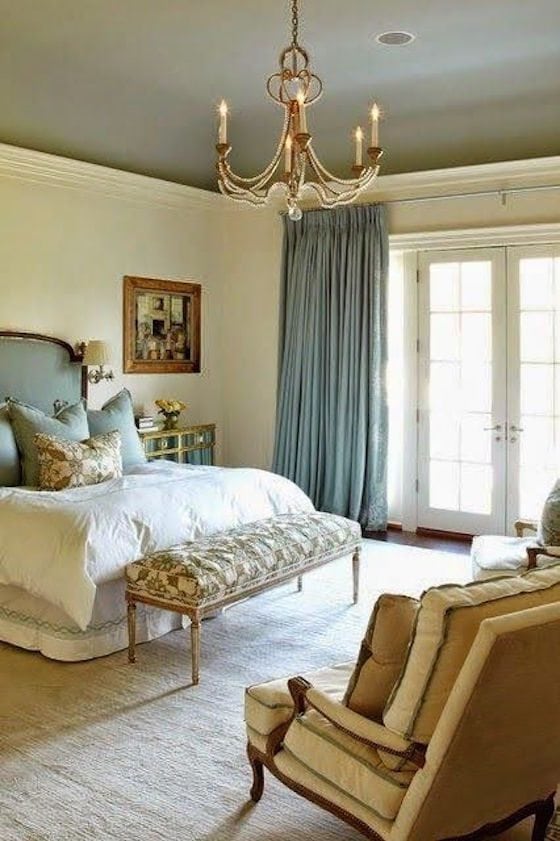 Coffered ceilings are beautiful. I like the pale blue ceiling accented with the cream woodwork. It gives it more depth.
Powder rooms are small so sometimes you have to go "up" jazz up the room. I like this stenciled ceiling in gold and white.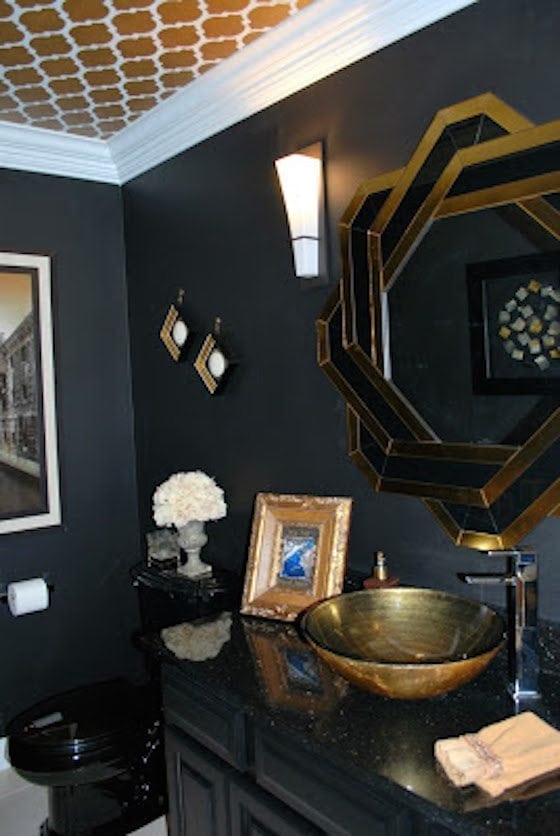 This blue coffered ceiling is gorgeous with the gold stenciling. Certainly more ornate but it was too pretty not to share.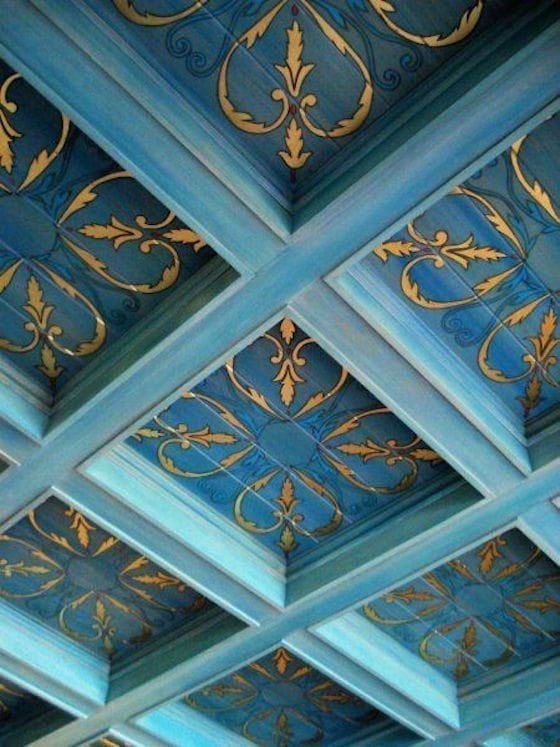 via Faux Par Excellence
What are your thoughts on a painted ceiling? Would you like to paint any in your home?