I love that grilling season is here! I like to keep the heat out of the kitchen and make as much of my meal as possible on the grill.
Think beyond the entrée when it comes to the grill.
You can also grill fruit for desserts, salads and even appetizers. The heat caramelizes the fruit, bringing out the sweetness. Grill marks add for a pretty presentation. Have you experimented with grilling fruit?
GRILLED FRUIT FOR DESSERT
Here are three desserts with grilled fruit. They look refreshing and light; the perfect way to end a summer dinner.
Grilled Pineapple with Coconut Whipped Cream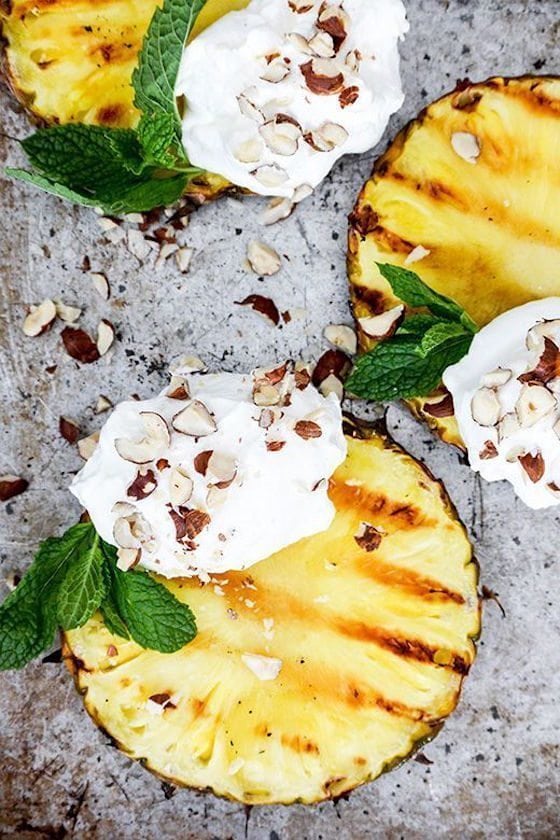 Cinnamon Sugar Grilled Peaches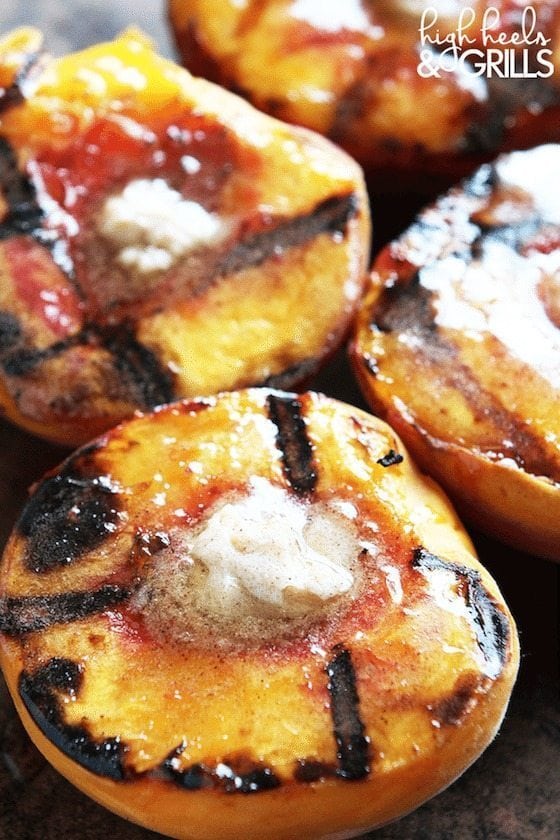 Cilantro-Lime Grilled Watermelon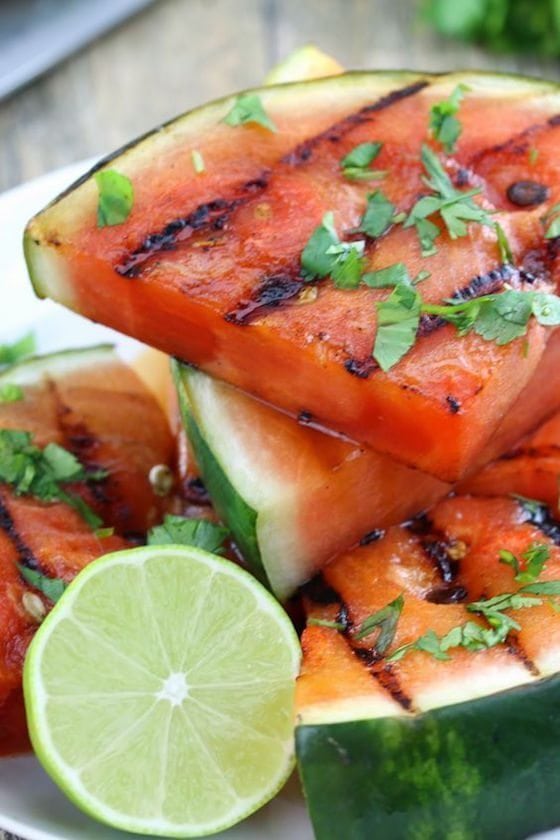 GRILLED FRUIT IN SALADS
I also enjoy grilled fruit in salads. The fruit takes on a different texture and taste and pairs well with mixed greens and soft cheeses.
Grilled Peach and Arugula Salad with White Balsamic Vinaigrette
GRILLED FRUIT FOR AN APPETIZER
The combination of the sweet fruit and salty bacon sounds like the perfect summer appetizer.
Bacon Wrapped Grilled Peaches with Balsamic Glaze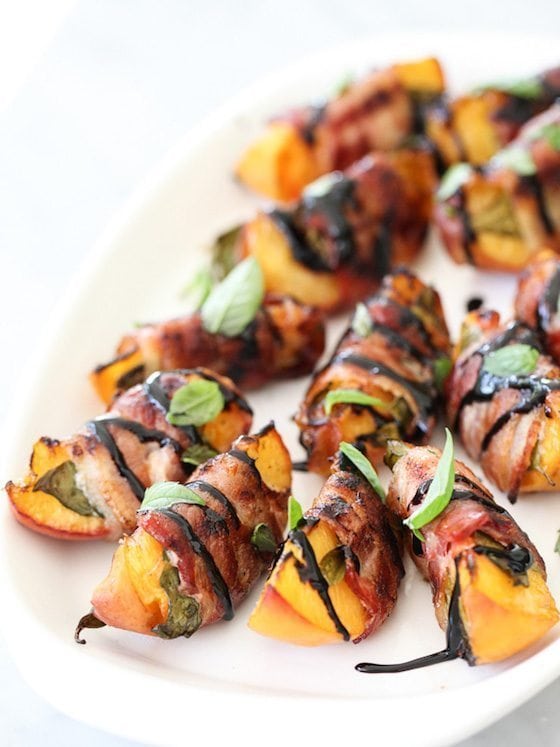 Which recipe do you want to try?