What are the items you wear all the time? You know, those pieces of clothing that are so versatile you find yourself grabbing for them with every outfit. If you were to ask me, it's my classic blue denim.
Denim is the workhorse of my closet and the cornerstone of most of my outfits.
I absolutely rely on it to look and feel good. Everything else is anchored and made effortless by my denim foundation.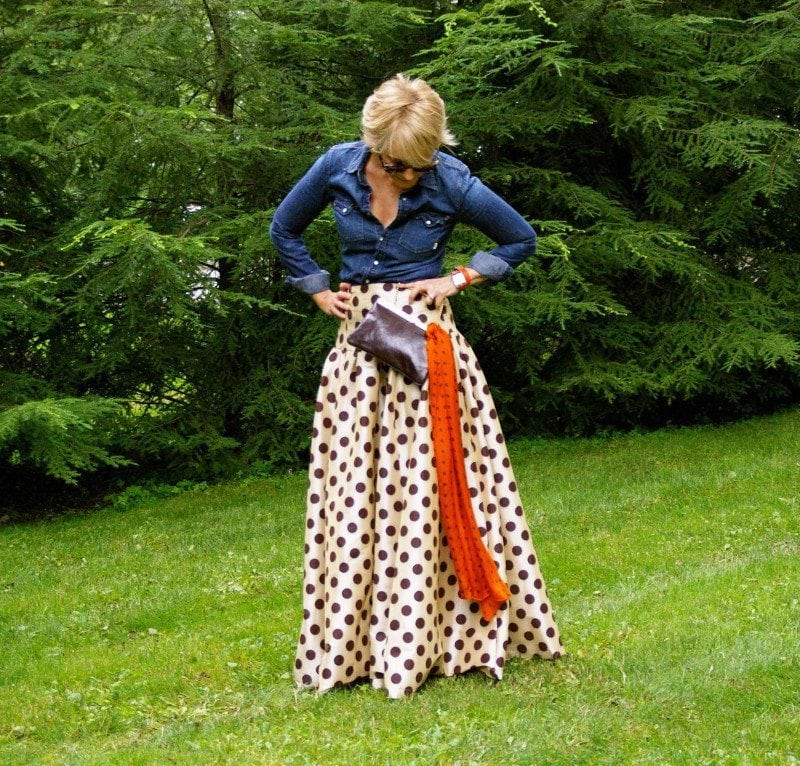 Denim, being universally stylish, can be paired with anything, dressed up or down and worn for almost any occasion at any time of year. It lasts forever, often getting better with age.
Inarguably basic, yet oddly complex, denim is one of the few pieces in fashion that's constantly evolving.
My Five Denim "Can't-Live-Withouts"
1. SHIRT
2. JACKET
3. SKIRT
4. DRESS
5. JEANS
All five denim basics can be used multiple ways. Regularly adding different denim pieces to your wardrobe is a great way to expand your options. For example, I own an oversized denim jacket, a fitted one, and a cropped one… for now.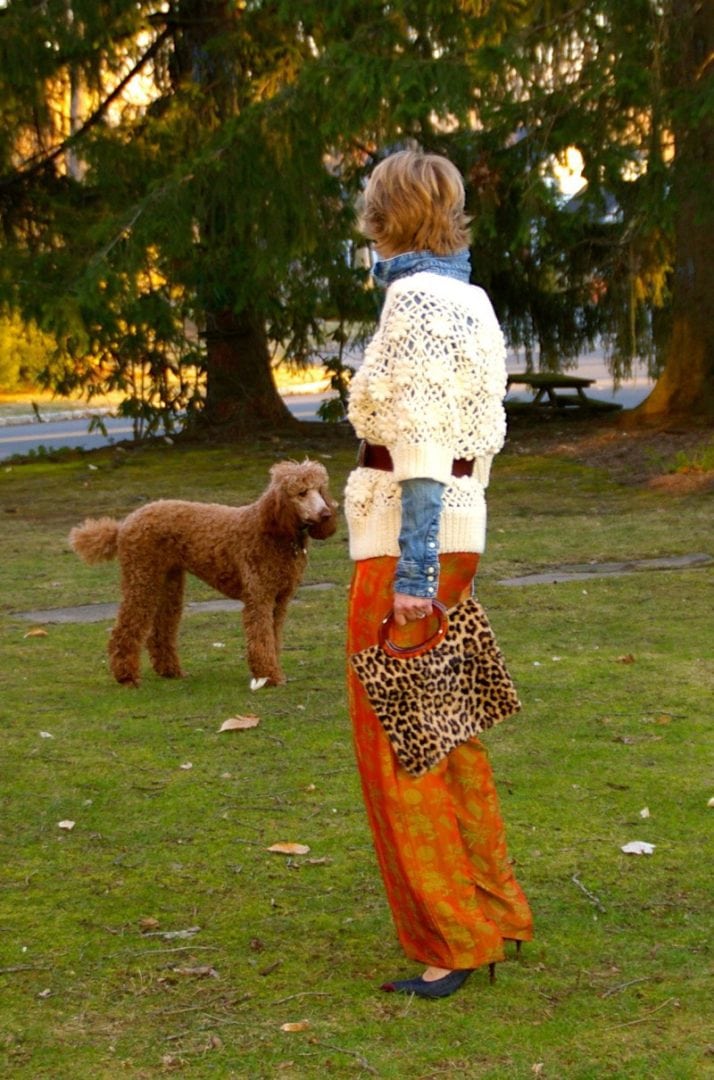 Besides my jeans, I wear my denim shirts the most. I wear them as is, thrown over a tee shirt or leave them open as a layering piece.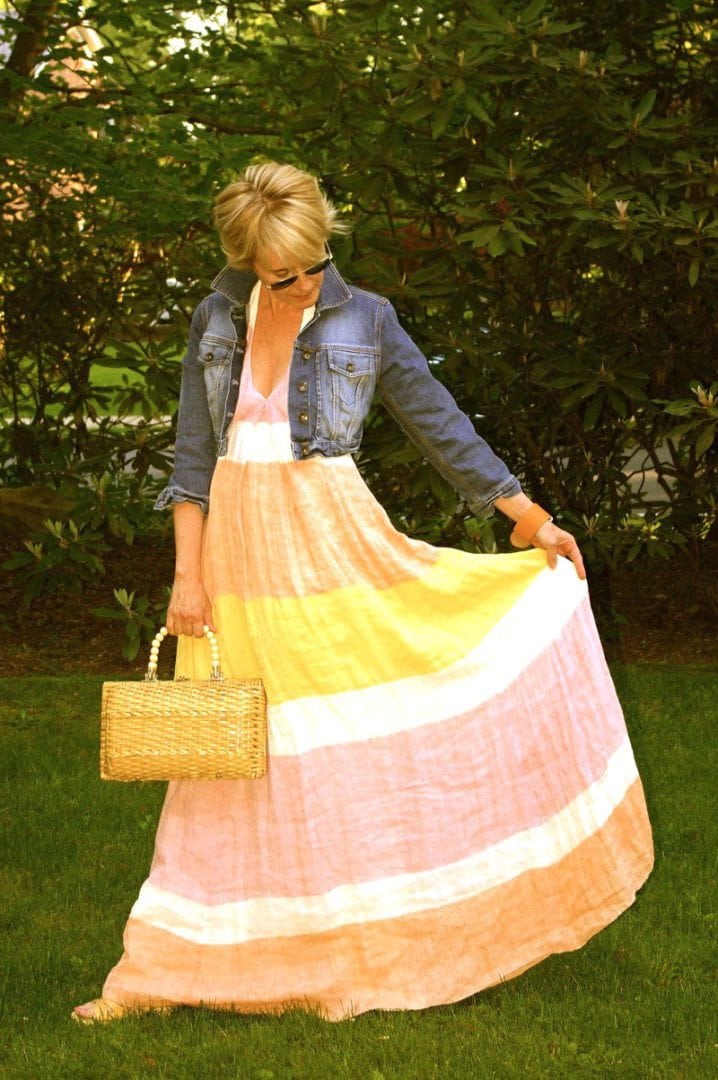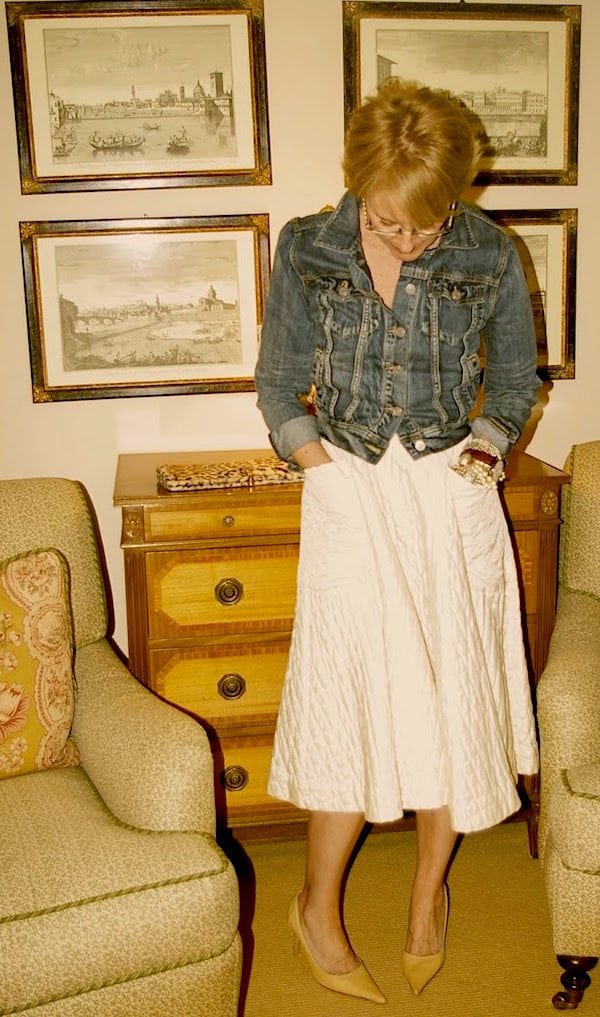 A denim jacket is the ultimate piece to own. I don't travel without mine. It's functional, goes with everything, and is the perfect finishing piece to almost any look. I also wear it just as a top for a more structured denim shirt look.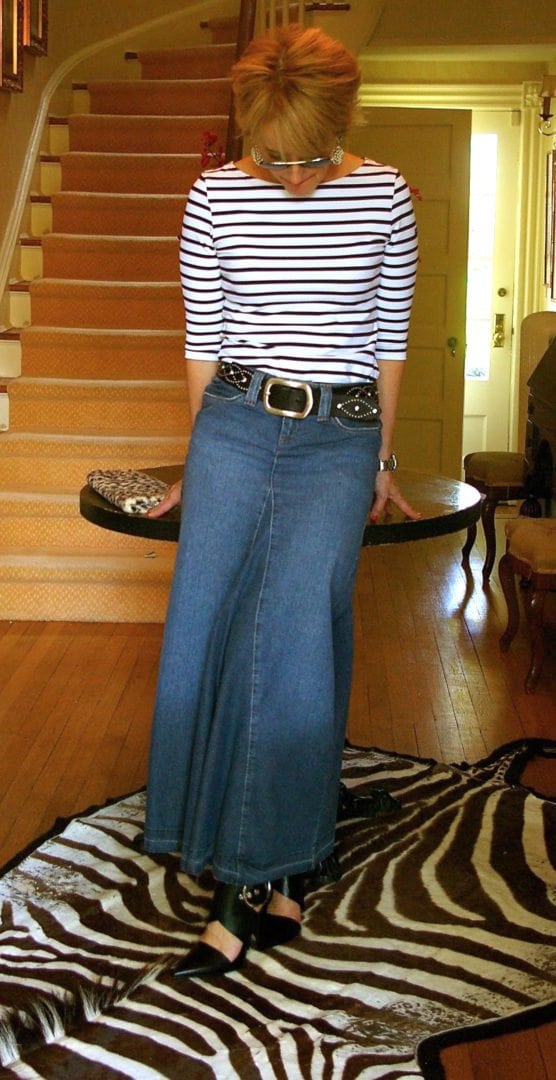 I own a couple of denim skirts, but this maxi is one of my favorites. It's a no-brainer when I need something a little more than a pair of jeans.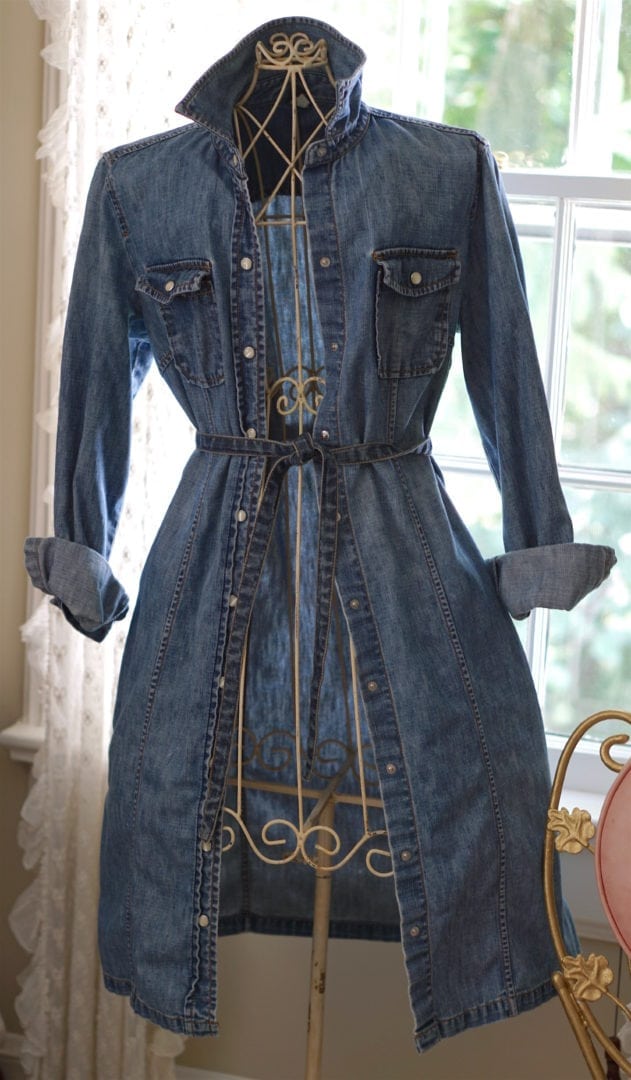 I reach for this easy denim dress all the time, especially when I'm in a bit of a rush. And I love that I can throw it on as a layering piece over a dress or pants, too.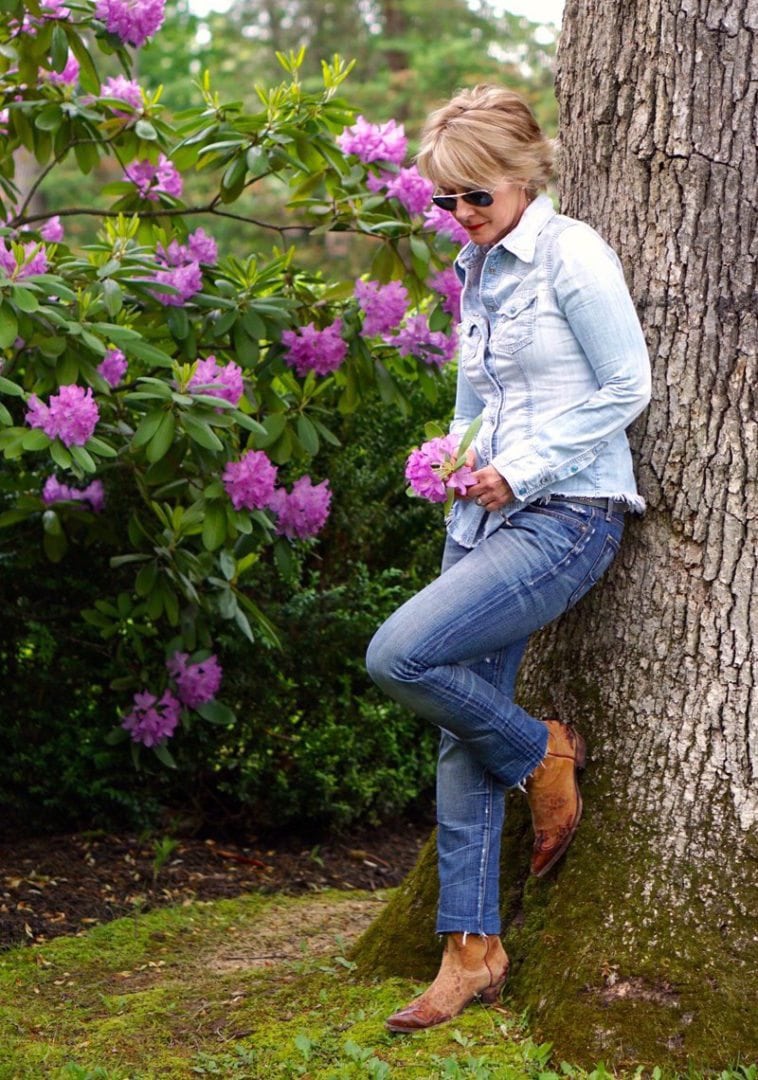 And as we all know, there are almost too many styles and shades to choose from when it comes to jeans – skinny, boyfriend, flared, boot-cut, distressed, etc. If you want to keep things simple, invest in a dark indigo pair of flared or skinny jeans. They are usually the most flattering and versatile jeans you can wear.
So tailor your denim choices to your personality and individual style.
It may take time to find the right fit for you, but don't give up. There is a perfect jean for everyone. Once you find them, you won't want to take them off. Oh, and buy more than one pair or color in the jeans that fit you. You don't come across the ideal jean very often!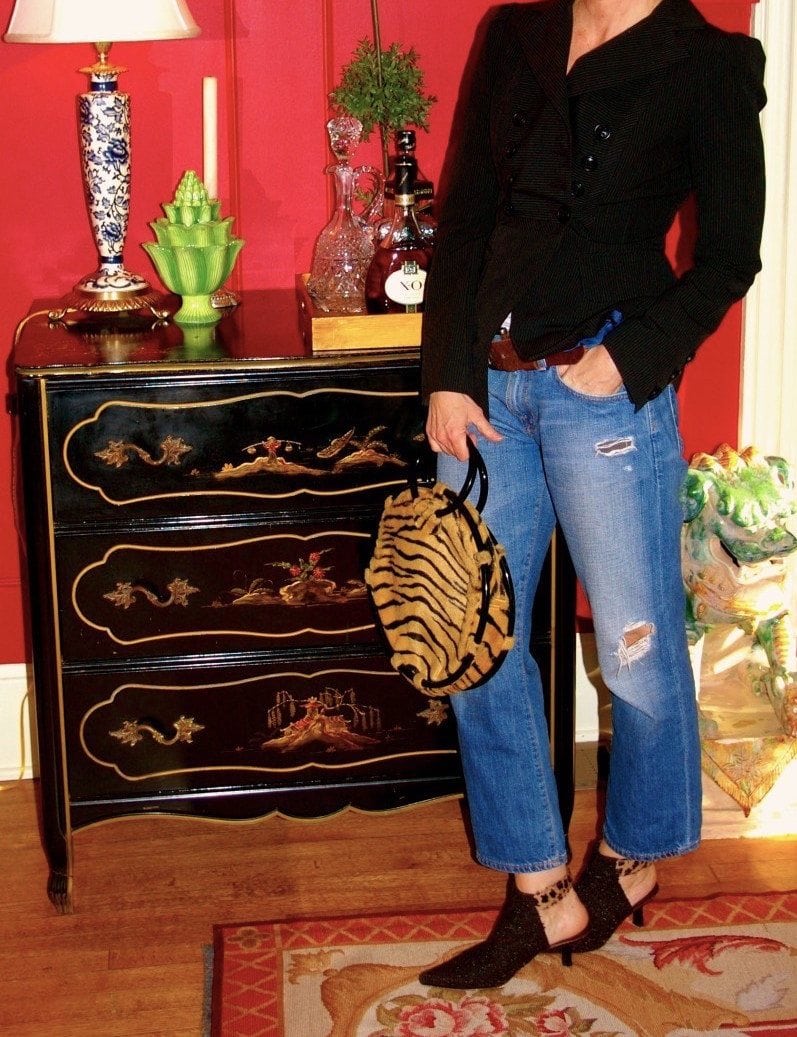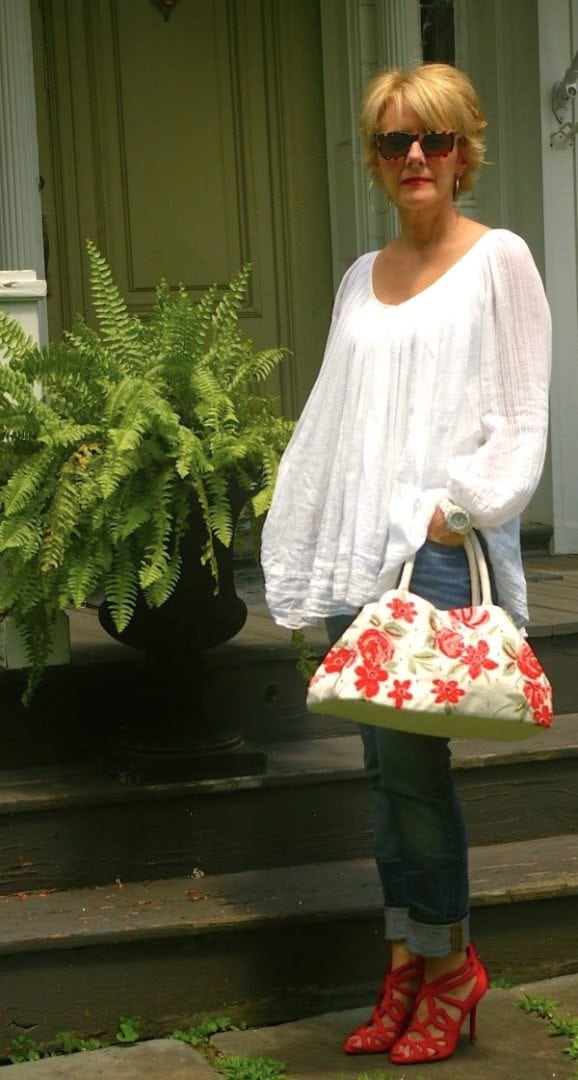 Once you determine what denim styles suit you, putting an outfit together with denim is a snap. The mixing and matching is endless because denim is one of the most personal things you can wear. So "Don Your Denim" with confidence and let it be your cornerstone, your foundation, your wardrobe rock. Where you take it is up to you.