Darlings, you must recall that famous scene in Woody Allen's romantic comedy, Annie Hall, when we are first introduced to Diane Keaton's iconic style. During her first meeting with Allen's character, Alvy, after playing a doubles tennis match, we see Keaton's character, Annie, with all of her self-deprecating charm and warmth, in the ensemble that sparked the imagination of women and what they wanted to wear.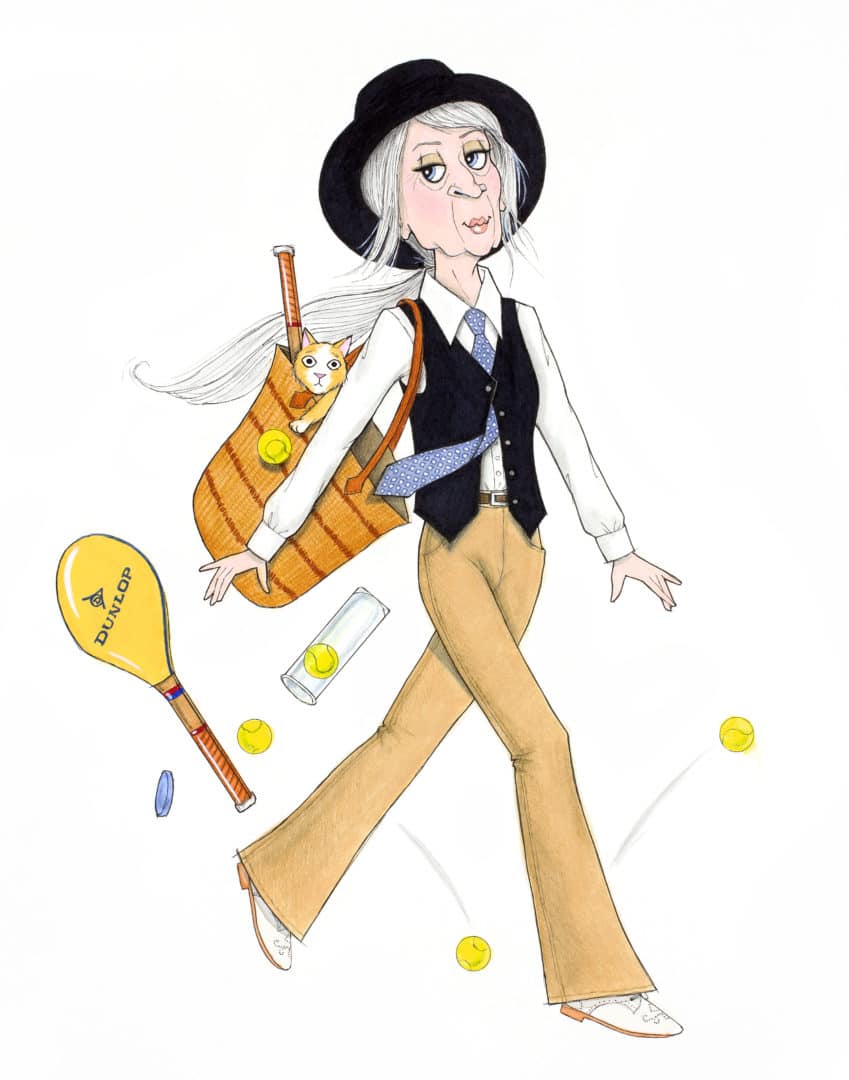 Dressed in a black bowler hat, a men's suit vest, slouchy khaki pants, collared shirt and tie, she would forever change the menswear look into "must-wear" and influence women's fashion to this day.
Released in 1977, Annie Hall ushered in an era of menswear inspired fashion into the mainstream. Suddenly, women all over, captured the fashion statement of the film and began a love affair with Diane Keaton's personal style.
Keaton and the film's costume stylist, Ruth Morley, began cultivating Annie's look. Keaton was inspired by what she saw cool women wearing in Soho at the time, and she actually took pieces from her own closet to create ensembles. Ralph Lauren also contributed some signature elements like the wide-legged pants, button down shirts and ties to add to the total look. Lauren has said that he and Keaton have a shared sensibility, but she has a style all her own, saying, "Annie Hall was pure Diane Keaton."
Keaton has always had a hand in how she wanted her character to dress and infuses her style into each of her films. If you're like me, you have a favorite ensemble in each of her films you adore. In Something's Gotta Give it was the cream turtleneck paired with white pants; 5 Flights Up had me wanting to dig out my beret from the closet and wrap up in a cozy scarf, And So It Goes inspired summer looks with a straw fedora and a white linen blazer.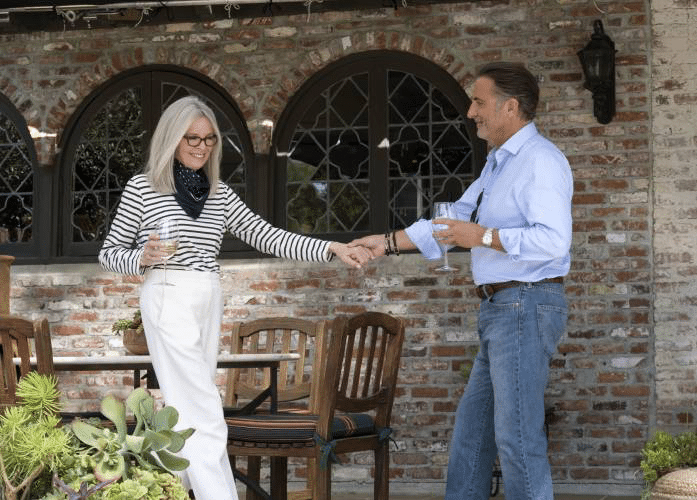 Since seeing last year's film, The Book Club, I have decided to start wearing bandanas tied at the neck, especially with a button down shirt or a blue and white striped top.
Forever inspiring, Diane Keaton is a true style icon, on and off the silver screen. Perhaps my favorite style advice she has given is, "As you get older, there are certain things you can show off – your attitude and how you feel… the smile because it reflects warmth. Warmth is really a plus when you're older."
La-Di-Da. La-Di-Da.
XOXO, Hildie