This past year there was a trend for younger women to dye their hair gray. Yes gray! It's a trend I don't get. But going gray, naturally, is a different story.
Gray hair today is so different than 50 years ago! A stylish cut can make all the difference in making gray hair look fresh, instead of old. It's not for everyone, me included. I don't have the right coloring. But I have seen some gorgeous gray hair on women and have thought, WOW! How lucky they don't have to sit in the salon every month coloring their hair.  
If you are tired of dying your hair and thinking of going gray, try on some wigs and see how you look. It can be stunning, depending on your natural skin tone. It was the right choice for these women. They look gorgeous!
via The Right Hairstyles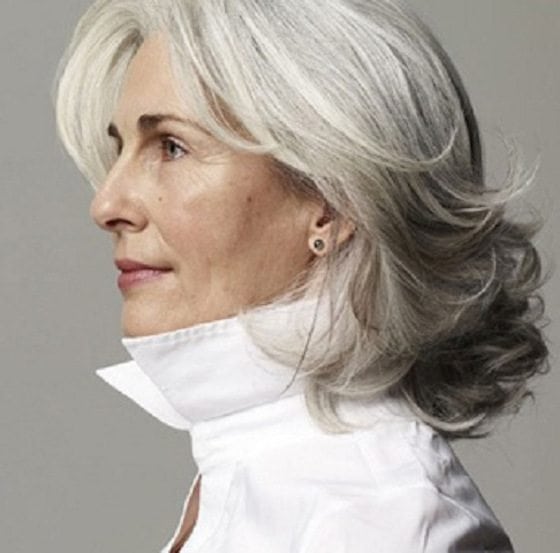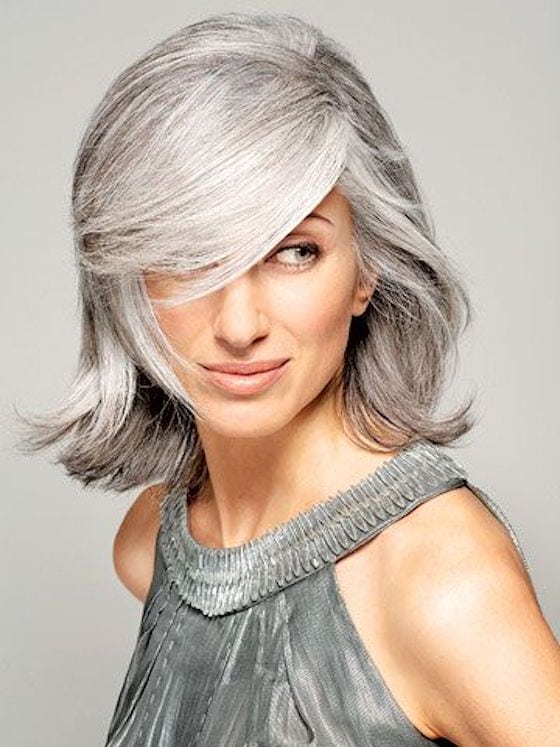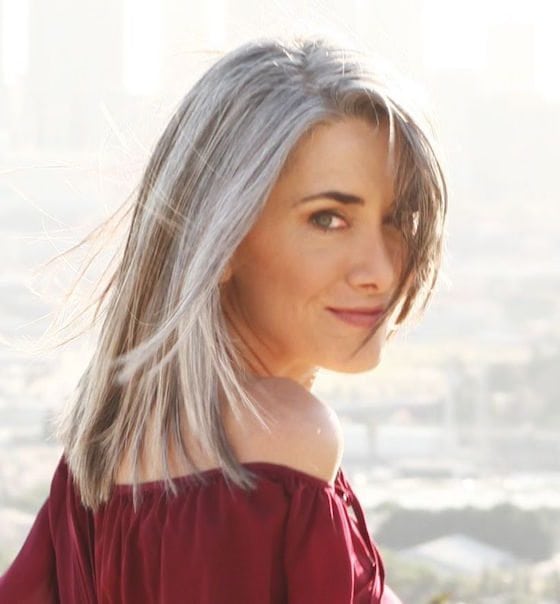 Are you a candidate to go gray? If so, here's a good article from Prevention Magazine, 4 Ways To Go Gray Gorgeously. They offer great advice on how to go gray and how to maintain it.