a well-balanced closet is certain to include the classic leopard print and with the right styling, it can elevate your everyday look. accessories like handbags, belts, and shoes are a smart and easy way to infuse a little pizazz into your outfit. note the leopard shoes! a metallic block heel keeps this outfit grounded. the gold metallic belt adds symmetry.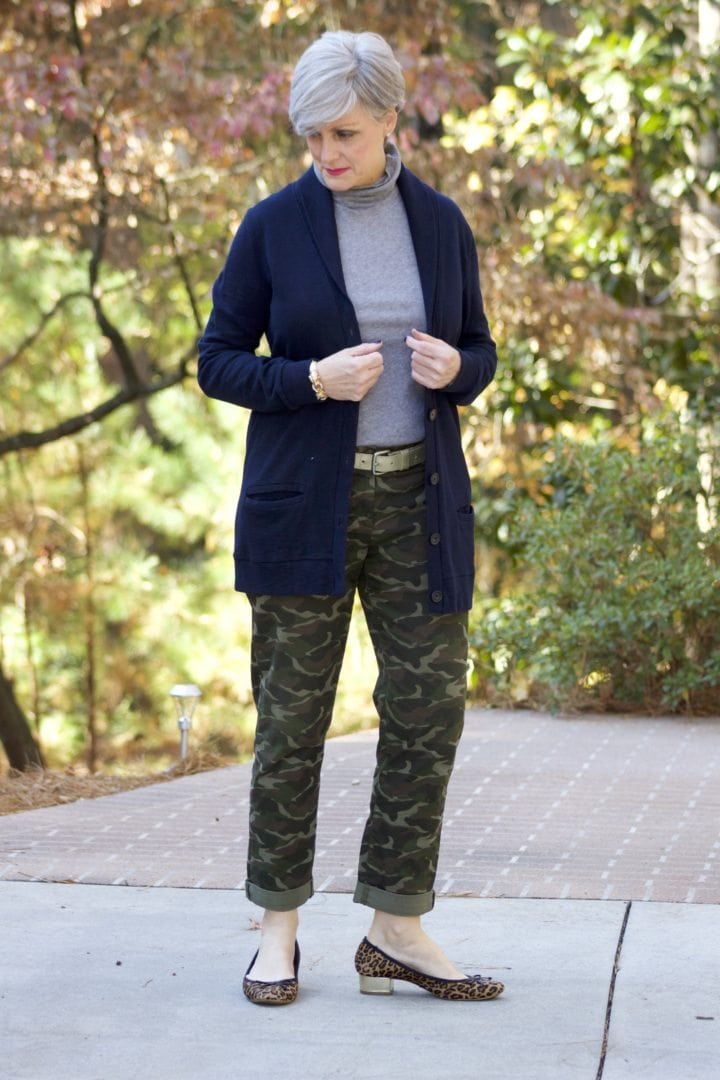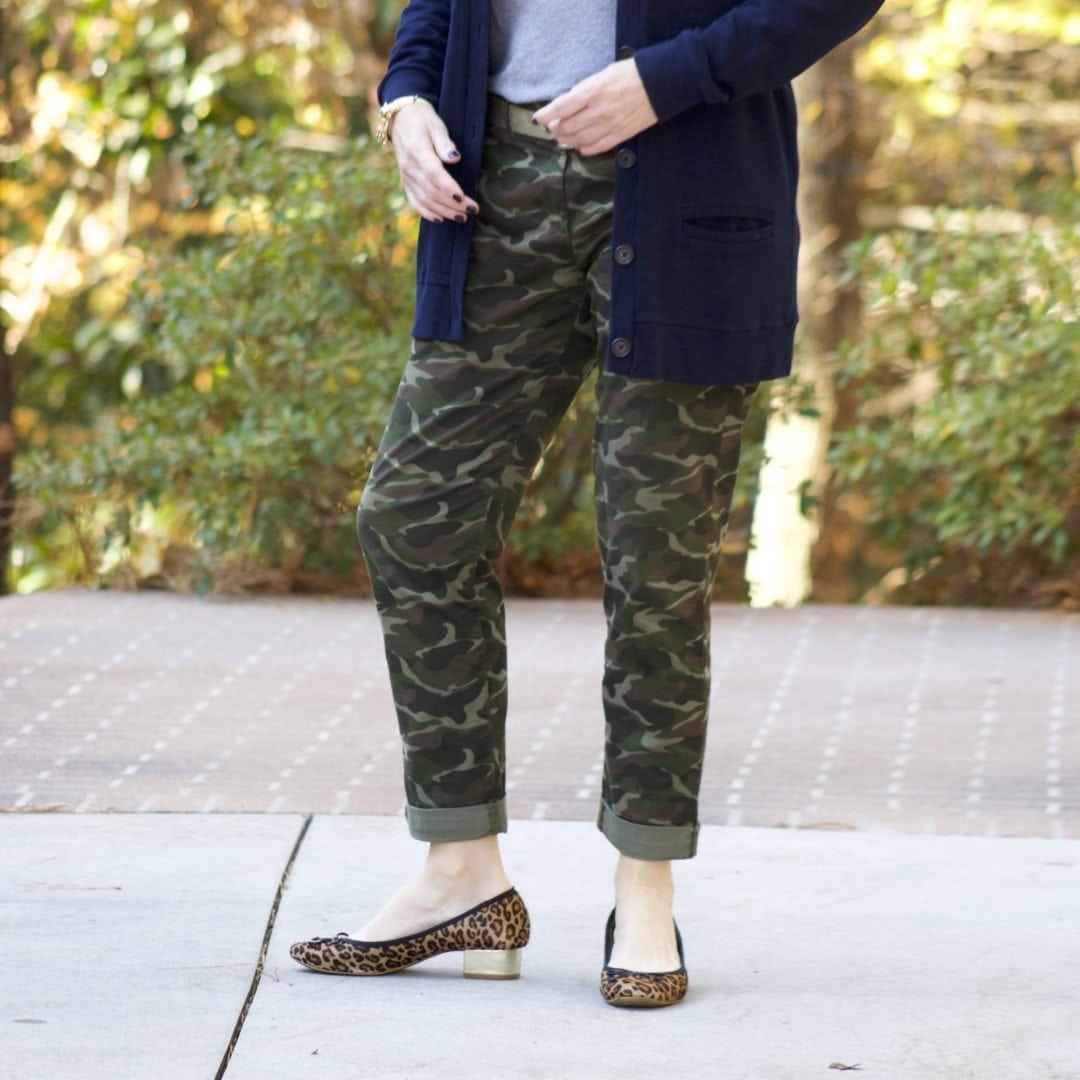 i'm certain many of you have heard that leopard is a neutral, but head j.crew designer, jenna lyons, says camo is too. since i'm a big fan of both patterns, why not combine the two? pattern mixing on steroids.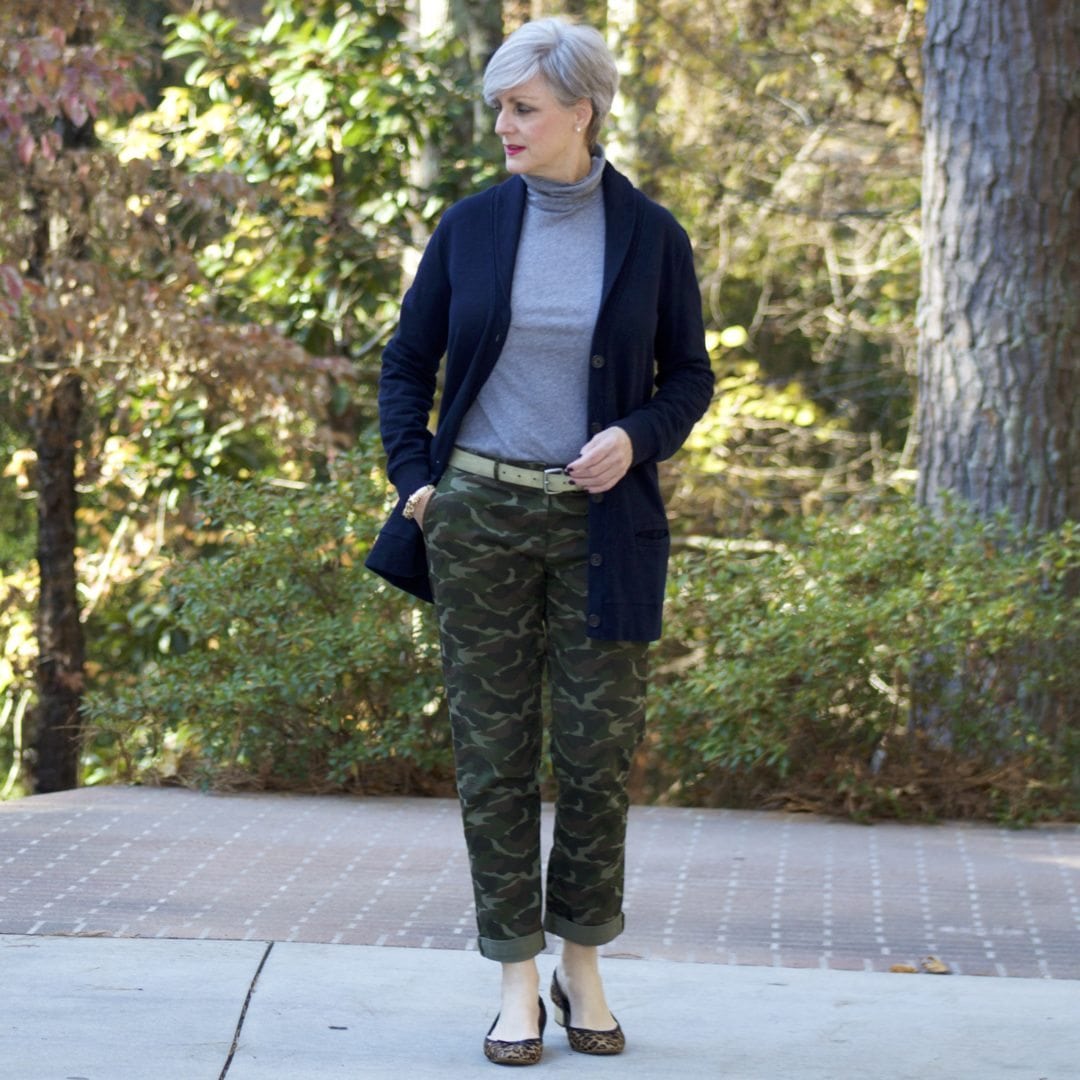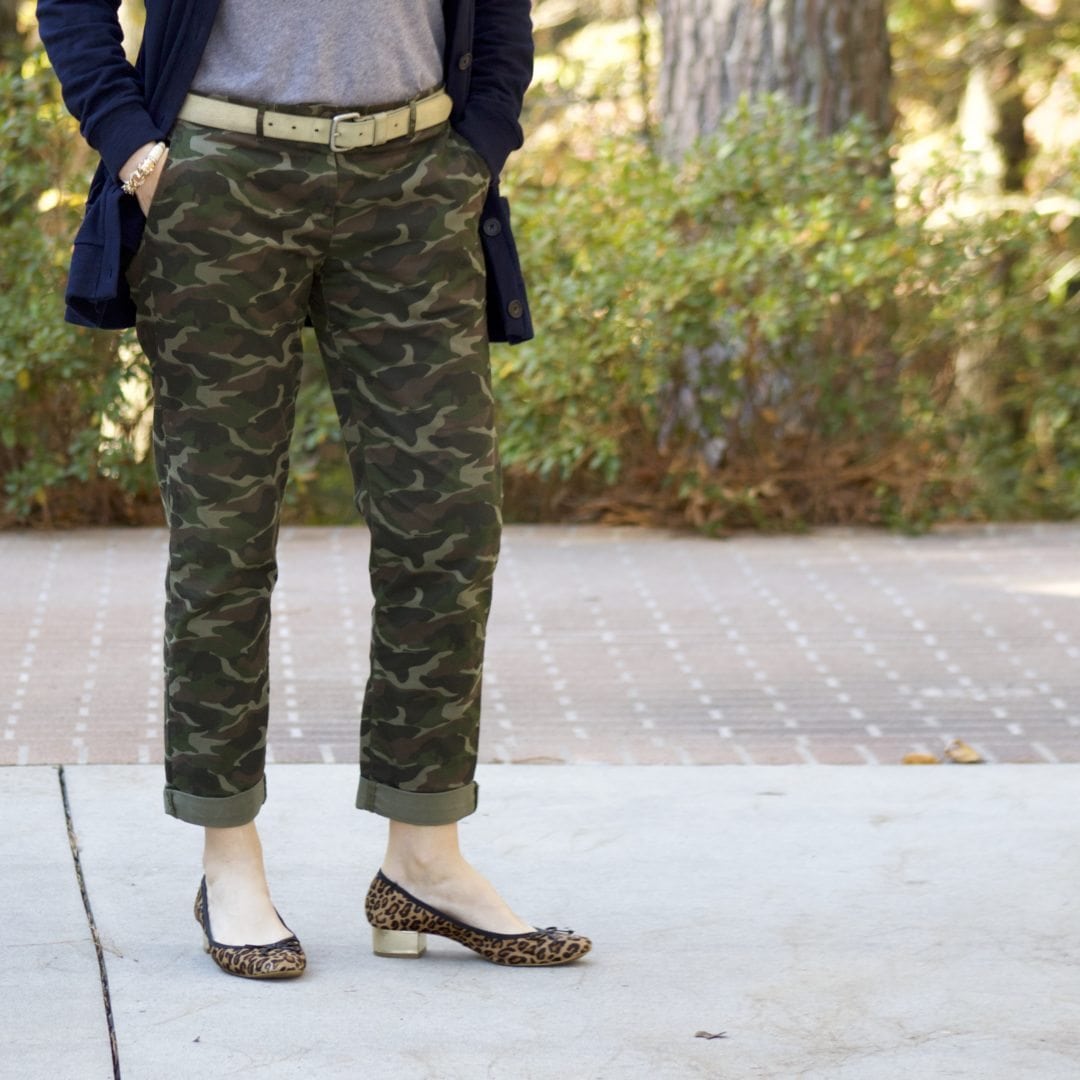 whatever your thoughts are about camo, this is a print that has staying power. this year it's popping up everywhere from fashion runways to street style celebrities. over the past few years, i've slowly added a camo tee, bomber jacket, scarf, and chinos. this pair was purchased three seasons ago and are a perennial favorite of mine. it's just so versatile. for today's style challenge, it's paired with leopard shoes.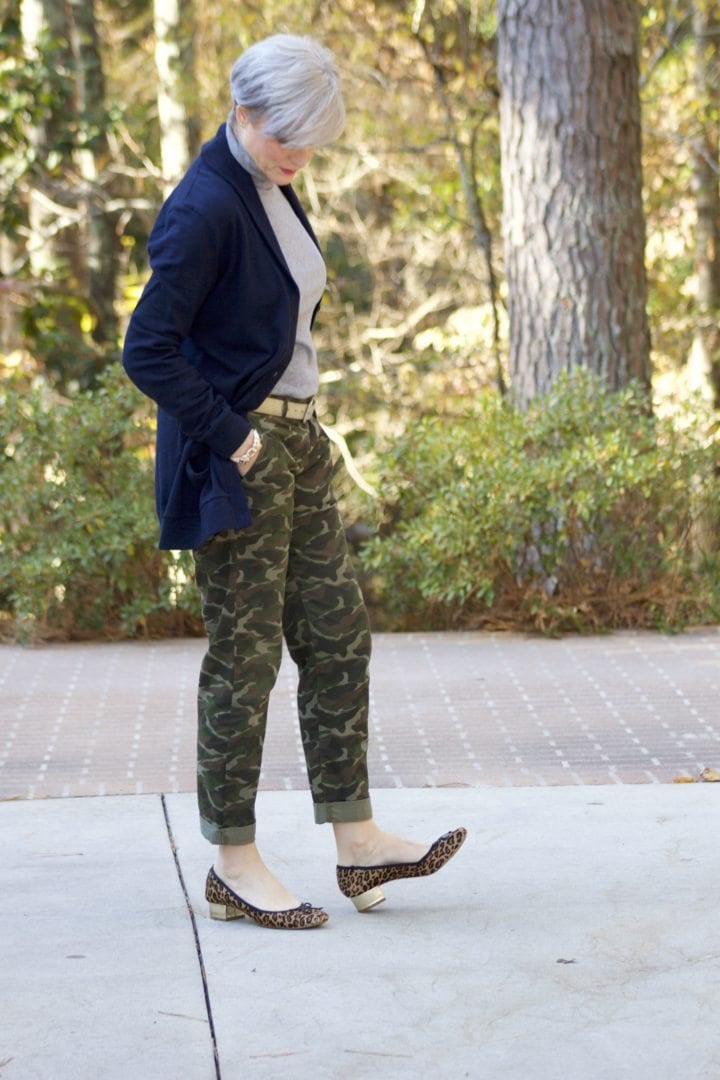 what do you think ladies? are camo and leopard neutrals? my verdict is a resounding yes!