What is it about an all white look I love so much? It's simple and chic. It's effortless and fresh. It just feels like summer, doesn't it? And everyone looks good in white.
It has a way of lighting up your face and making your skin glow.
Today you can wear white all year long, but it's surprising how many people still don't before Memorial Day. This idea started back in the 1930's when the "well-to-do" would only wear white in the summertime. Back then, white clothing symbolized a life of leisure. Now this rule is out the window! After my daughter read this post, she said, "What? I never knew there was a style rule about not wearing white before Memorial day?"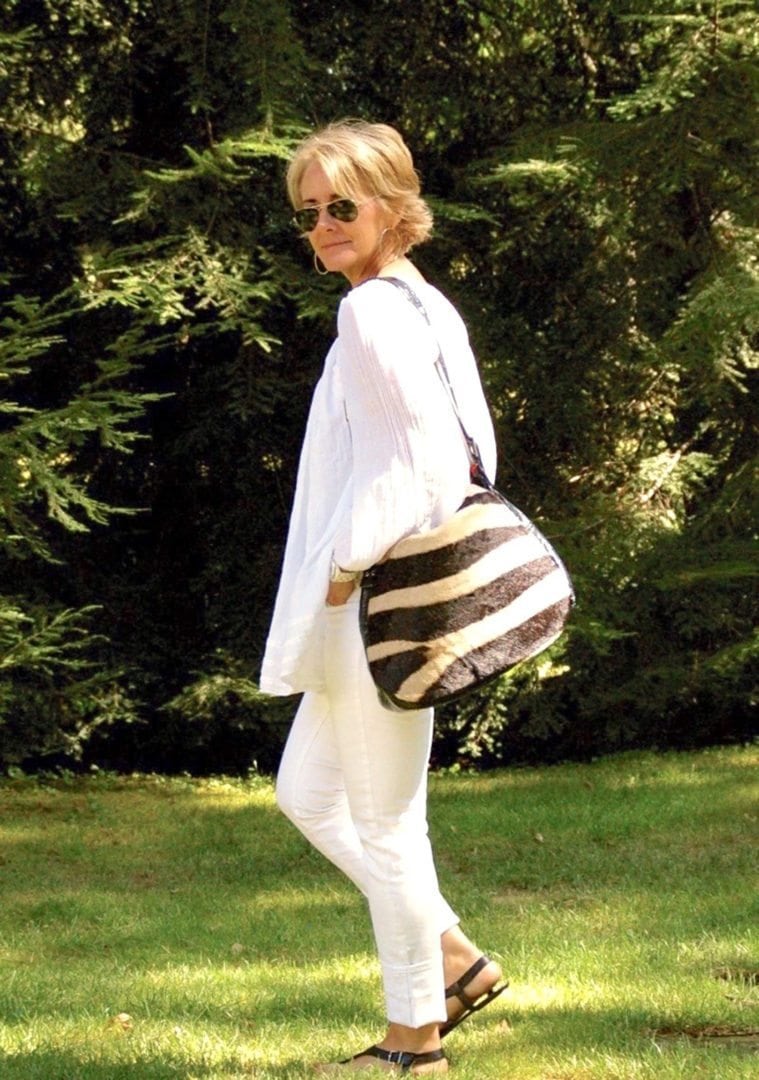 Pairing this oversized, flowy top with a pair of white skinny jeans is the perfect mix, especially with a simple pair of black St.Tropez sandals and a zebra print messenger bag.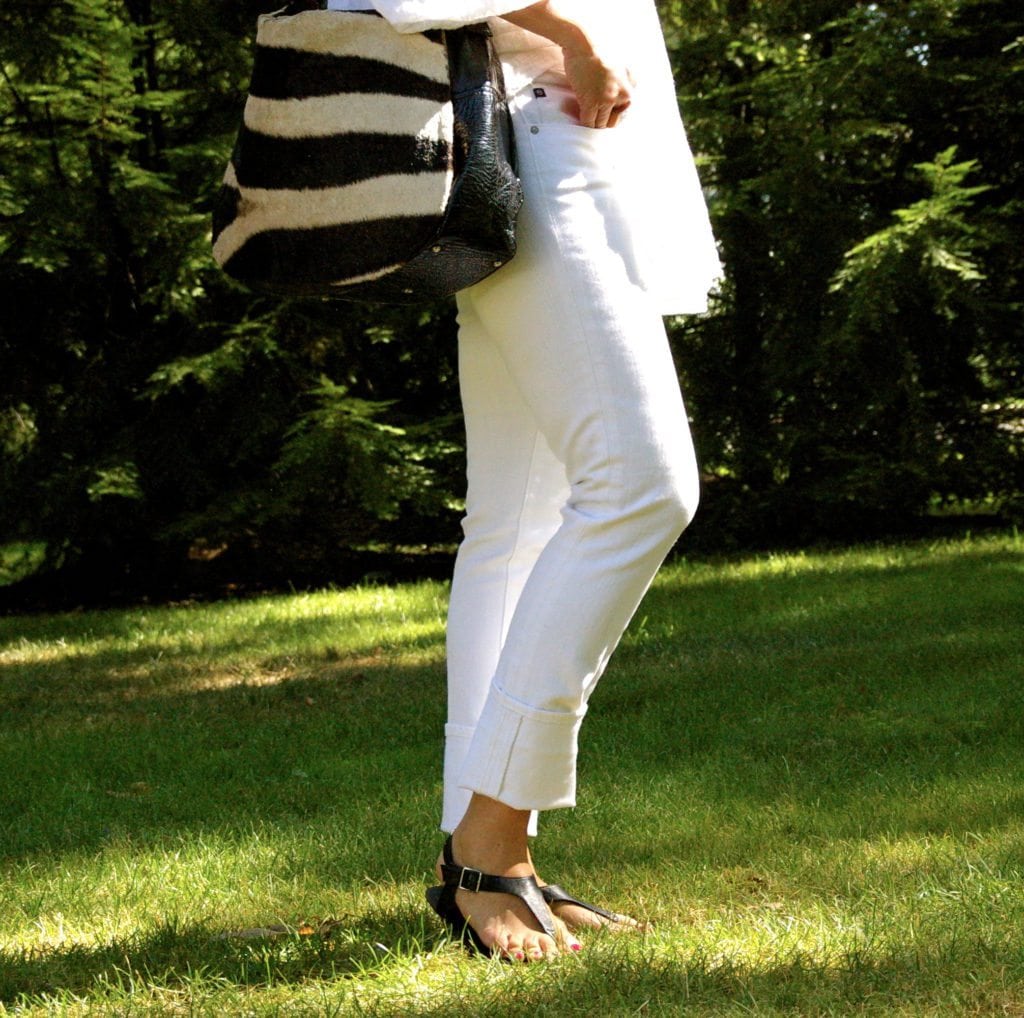 Jane Birkin inspired this white denim jacket and white denim flared jeans. If Jane wore it, then you know it's cool. Just add a pair of Ray-Bans and you're off.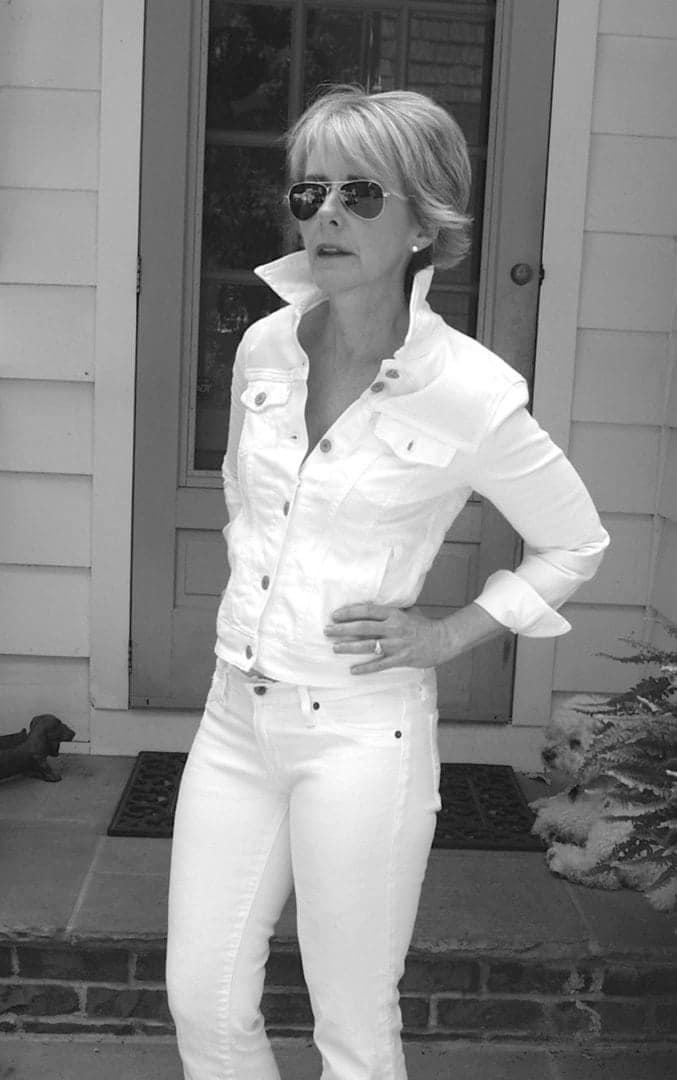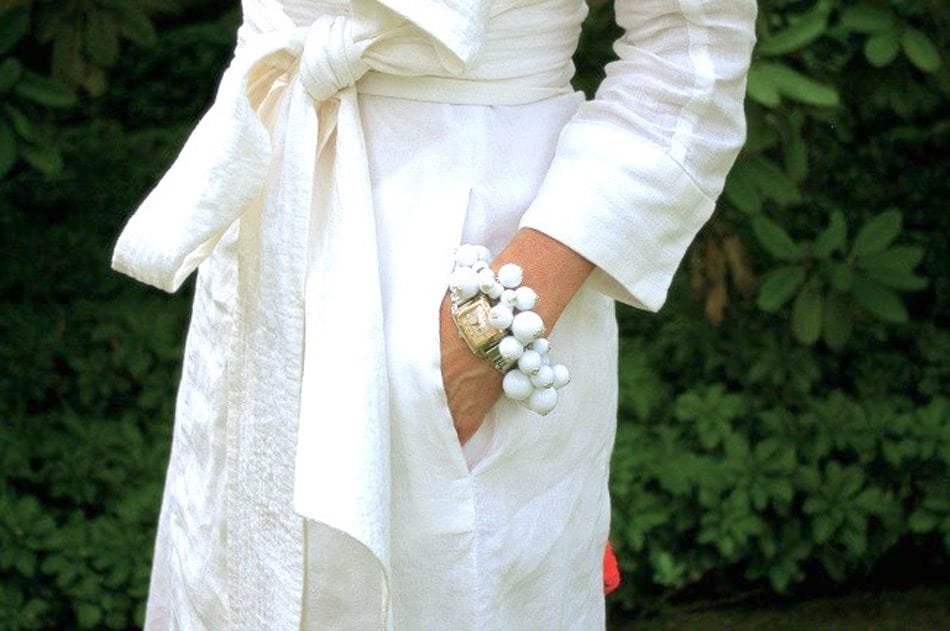 How do you put together an all white look? Play around with your white pieces. Pair a white tee shirt with a pair of dressier white or off-white wide-leg trousers. Add interest and texture with a white lace top or a white denim jacket.
What accessories do you add? A great pair of sandals, sunglasses and a little bling, like a statement necklace or earrings. Or add a pop of color against your all white canvas, like this orange vintage handbag.
I'm not a fan of style rules, so I wear white throughout the year, but I do draw the line on the type of fabrics I wear. For instance, I think you want to reserve wearing a white gauze top or white linen pants for warm weather. An all white outfit is my go-to look in the summer.
Wearing white from head to toe is a guaranteed stylish look.
So when you aren't sure what to wear to that next neighborhood barbeque or weekend outing… It's easy. Wear your White Out.