OWNER, THE SECRET GARDEN, FREDERICKSBURG, TEXAS; FORMER ONCOLOGY SALES REPRESENTATIVE, ASTRAZENECA PHARMACEUTICAL; BUYER, JOSKE'S DEPARTMENT STORE
By Brenda Coffee photographer Jennifer Denton
"Growing up, all I ever wanted to do was own my own clothing store," said Kathy Gutierrez. "Of course I was five when I decided that and 49 when I got it. I majored in clothing, textiles, merchandising and design, with a minor in laboratory science. My counselor said you had to have something to fall back on which, for me, is exactly what happened."
"IT TOOK ME TWO YEARS TO REALIZE THE ONLY ONE COMING FOR DINNER ARE THE HORSES IN THE BARN, AND I'M OKAY WITH IT."
"After college, I went through the executive training program at Joske's department store and became a buyer," said Kathy. "When I got married and wanted to have kids, I didn't make much money, so I became a sales rep for AstraZeneca for 25 years. It taught me different marketing skills; how to sell things; how to do cold calls; how to speak in front of people; how to budget and forecast.
"It doesn't matter if you're selling dresses or drugs. It's the same thing. I sold a drug for prostate cancer, and I knew I had to sell 12 of those a day to make my forecast. It's the same thing with dresses. I know how many I have to sell to keep the lights on."
Ironically, Kathy was selling breast cancer drugs to oncologists when she was diagnosed with breast cancer. Her marriage fell apart, and after a year of cancer treatment, and two daughters at home, she returned to AstraZeneca.
"I was so excited. The company was so supportive. I had a big sales meeting in Wilmington, Delaware, and it would be my first time out and about. My hair was short because of chemo, and I had my big girl clothes on. I drove out the gate of my ranch, and all of a sudden, it was like, I can't do it.
"It was the one-year anniversary of my mother's death. I thought, 'You'll be fine. You're just anxious.' I went to the meeting, had a lovely time, learned a lot, but my heart wasn't there. Coming home, in the Philadelphia airport, I burst into tears. I knew I couldn't do that anymore. It had nothing to do with the company. It was me. I'd changed so much through the course of my breast cancer treatment that I could not go back and sell breast cancer drugs, knowing what was really about to happen to those women.
"That, 'Oh, you're going to be okay…' Yes, you're going to be okay, but there's so much more to the story. I felt like I was lying. The weight loss, chemo brain, the damage it does to your kids. My marriage was a disaster, and my cancer was icing on the cake. I couldn't do it anymore.
"I came home and my daughter, Amy, and I were sitting on the front porch. I looked at our paper, and there was the ad for my store. This shop was started by a childhood friend of mine. She was selling the store. I called her and said, I'm going to buy the store. I bought everything, sight unseen.
"I still help a tremendous amount of women with the rest of the breast cancer story. I know there's so much more to surviving this. I tell them, 'Come on, girls. We're going to get through this, and then we're going to do all of these wonderful things!'"
It took me two years to realize the only one that's coming for dinner are the horses in the barn, and I'm okay with it.
Tweet This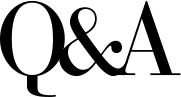 with Kathy
BEST ADVICE
My family is an old-school automobile family in Detroit. They said the first person you meet is the janitor, because they're the one that's going to make you successful. Don't even mess with upper management.
MOST TREASURED POSSESSION
A great big turquoise bracelet my mother left me. We used to play in her closet and her jewelry box and make jokes like, "Oh, mother. It's going to be so sad if there's a fire, and everything was lost except this bracelet." Right before she died she said, "I want to avoid any fire, so I'm just giving you the bracelet now."
CHARACTERISTIC YOU LIKE IN OTHER WOMEN
Women who don't say, "Oh, my God! I look so fat." Women that have their act together. They wear what they want to wear, and they're comfortable in their own skin. I gravitate to women who are independent and strong and like themselves and enjoy the age they're at.
RECHARGES YOUR BATTERIES
I'll go to New York or the Midwest to see what everybody's wearing. I go driving around. A lot of times, I'll go up to my sister's in Iowa, and I'll shop all the way up. I read the New York Times every day, or the fashion section of the Wall Street Journal; watch Fashion Week on YouTube; read Vogue.
GUILTY PLEASURE
Chocolate, but I can't do it anymore because of the hot flashes. Even just an Easter egg. Oh, it's horrible! I can't drink beer any more, either, so I'm learning to drink better red wine.
EARLIEST MEMORY OF FASHION OR MAKEUP
I was probably in kindergarten. My grandmothers always looked fabulous, and my mom dressed beautifully as well, with the hats and the gloves. My Aunt Pat was a couture buyer for Saks Fifth Avenue. We would get dressed up in our Sunday school clothes and have lunch at the tea rooms.
DID YOUR MOTHER HAVE STYLE
My mother was a school teacher, and if a school teacher could be Chanel, then that's what my mom was. She did the Jackie O sunglasses, the whole bit. My grandmas were the same way. They all just had fabulous, fabulous style.
HIGH OR LOW MAINTENANCE
I give the impression of being high-maintenance, but I'm really very low-maintenance. I can be mucking out a horse stall and dressed in a very fancy dress within 30 minutes. I come across as high-maintenance because I own a clothing store, but I drive a 20-year-old truck with no air conditioning, no heat and no window at the moment. I love my truck!
FLATS OR HEELS
I try to wear heels when I go out, because I'm not going to be one of those women that doesn't wear high heels. It's a cement floor here in the store, so you have to wear padded shoes. I do have high heels I wear out on a date… If I go out on a date.
FAVORITE DESIGNERS
I'm not into "labels." The only initials I wear are mine. That said, I like Tasha Polizzi, Betty Hadikusumo and Tina Gibbons. All American designers; all things made in the United States, and they're all women over 50. They're just really cool. Why wear Michael Kors when you can wear Betty Hadikusumo?
WHAT'S IN YOUR CLOSET
I got my first full-length fur. A mahogany mink from Morris Kaye & Sons Furs with this fabulous paisley silk lining inside. That was my gift for putting the girls all through school. I wanted a swimming pool, but I got a mink instead. I wear it to the feed store, and I wear it to New York.