The last time I bought a new pair of sunglasses was 1997, at the upscale Highland Park Village in Dallas. I remember picking up a roundish, Oliver Peoples, tortoise frame with clear glass. Using my best Marilyn Monroe imitation I put them on and turned to my mother and said, "Don't you think these make me look smarter?"
In all seriousness mother replied, "No, I don't." While I knew something was wrong, I didn't know dementia had already laid claim to mother's brain. My attempt at humor had bombed.
I bought the frames anyway and had dark, prescription lenses put in them. I loved those sunglasses so much—and since my prescription has barely changed—they've been my only sunglasses for 20 years… Until Lulu peed on them… Who knew? Urine's not the best thing for the lens coating. While I could have replaced just the lenses, after 20 years, I decided I was due for a new pair of "sunshades!"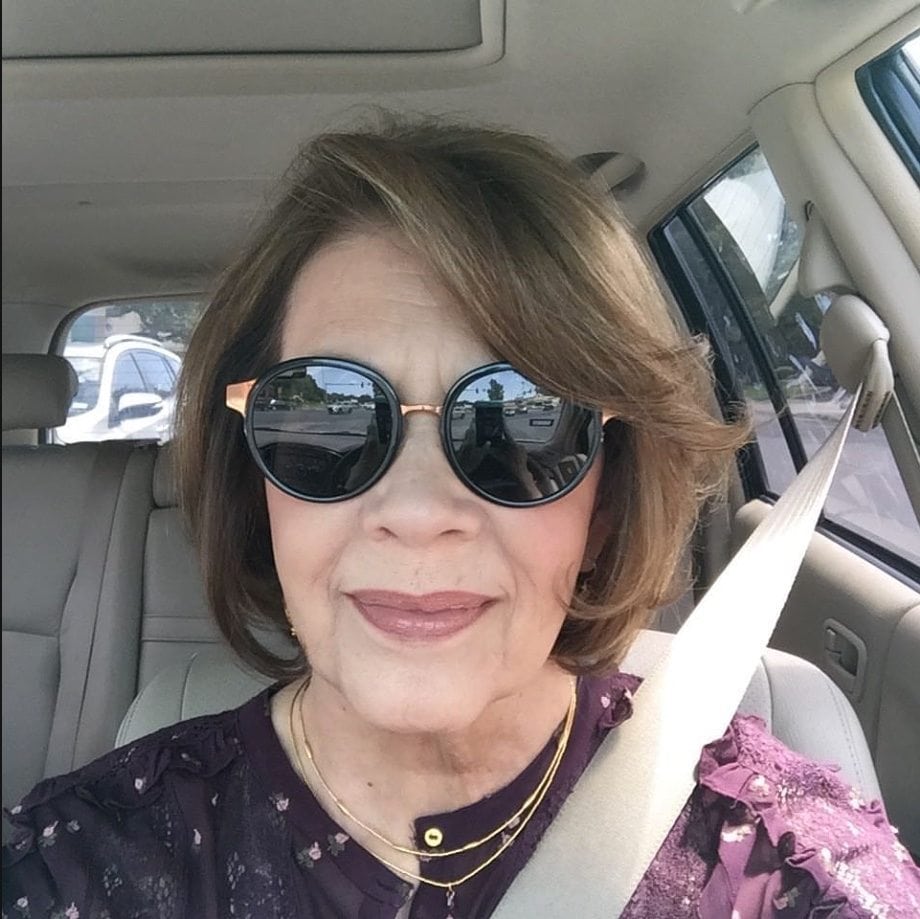 Inspired by all the great sunglass selfies on Instagram—especially those of Judith Maria Bradley and Tamera Beardsley—I bought a new pair by Tory Burch. I love them!
I wish I could buy fun, trendy sunglasses like candy, but when you figure in the special lenses to reduce the thickness of my blind as a bat prescription and progressive bifocals… a cute pair from Target isn't in the picture for me.
Here are some great sunglass shapes. Some are classics, like my Oliver Peoples, while others make more of a fashion statement. Some I can't afford, but it's fun to look!
These are from Tory Burch!
Are you familiar with Linda Farrow? Originally a fashion designer, Linda Farrow was one of the first to treat sunglasses as fashion. After a 20 year hiatus, the brand was revived by Linda's son, Simon, when he discovered a vast archive of vintage sunglasses in the family's London warehouse. Here are some of her top sellers!
The pair on the left are similar to the Oliver Peoples glasses Lulu ruined.
Did you know you can get Ray Ban's zoomy lenses in prescription?
These are from Versace…
And some that won't break the bank!